Imperial's Karman Space Programme team are aiming to be the first student team to send a reusable rocket into space. In July they tested the avionics and telemetry systems in the 2.2m long Nebula rocket.
Aeronautical Engineering students originally started the project, which has grown into a cross-College programme with many departments involved. Avionics lead for the project is third year EEE student Vladimir Marinov.
---
by Vladimir Marinov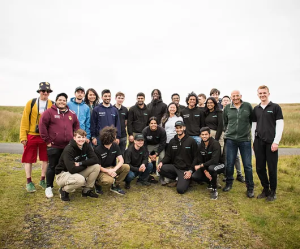 We returned from our launch in July having experienced a tense, but jubilant launch. The hours immediately preceding the launch were fraught with nerves, tension, and anticipation – this turned to awe and jubilation as several months of labour took to the skies at the SARA launch site in Scotland.
Nebula taught us a lot about our recovery and avionics systems. As firm believers in the idea of failing fast and repeatedly, we have decided to modify both before mounting them on a smaller test rocket. This will be in the air by the end of 2022, hopefully offering us more data from which we can learn in time for our space shot!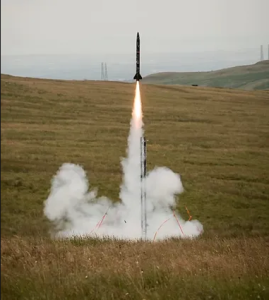 In parallel with this, we continue to work on our next NOVA-series rocket (Orion), which is scheduled to launch in late spring 2023. This launch is marked by several firsts, including the first in-flight test of our internally developed liquid fuel engine and the first launch with active engine control from our avionics team. All considered, this is not one to be missed!
I am also happy to share that our summer recruitment cycle has ended with a total of eight EE students (including both EEE and EIE) at the Karman Space Programme. Most of us work within the Avionics team, but the broad applicability of the degrees has resulted in EE students taking instrumental roles in other areas of the Programme.
---
We're really excited for their next test launch. You can see videos of the launch and follow the project's journey on their website www.karmanspace.co.uk