This week we talked to Meriame Berboucha, a PhD student in the Plasma Physics group currently based at the SLAC National Accelerator Laboratory in California.
Describe your path into physics, what kickstarted it?
During my A levels I was taken to the Rutherford Appleton Laboratory in Didcot for a medical physics masterclass and I fell in love with the subject – I was interested in helping others and I loved physics and maths and it seemed like the perfect subject for me.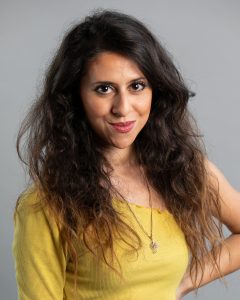 Even though I had written my personal statement for medical school already, I scraped it a few months before the deadline, to apply for physics degrees at university. At the time I felt like I was taking a gamble and my parents wanted me to do medicine, but deep down I really enjoyed physics and that is what I wanted to do. I owe a lot to my physics A level teacher though for really making me feel included in the class and not 'weird' for studying the subject. I then became the first woman at that school to take physics onto higher education.