In conversation with: Dr Parizad Avari, ST7 Registrar and Honorary Clinical Lecturer, working with Professor Nick Oliver in the Department of Metabolism, Digestion and Reproduction, Imperial College, London
What is your research project about and what stage are you at?
We are aiming to improve the lives of people living with Type 1 diabetes, an autoimmune condition which requires lifelong insulin therapy. The Horizon 2020 PEPPER (Patient Empowerment through Predictive PERsonalised decision support) project is a personalised decision support system to support self-management. The PEPPER app was designed for people with type 1 diabetes to manage their condition by providing personalised advice about insulin dosage and carbohydrate intake through artificial intelligence. The app also allows the user to keep track of their glucose, empowering them to play a more active role in diabetes self-management. The PEPPER project included many European collaborators: Imperial College London (UK); Oxford Brookes University (UK); Institut d'Investigacio Biomedica de Girona (Spain); University of Girona (Spain), with industrial involvement from Romsoft (Romania) and Cellnovo (UK). I ran the clinical trial in the UK which aimed to explore the safety and feasibility of the PEPPER system.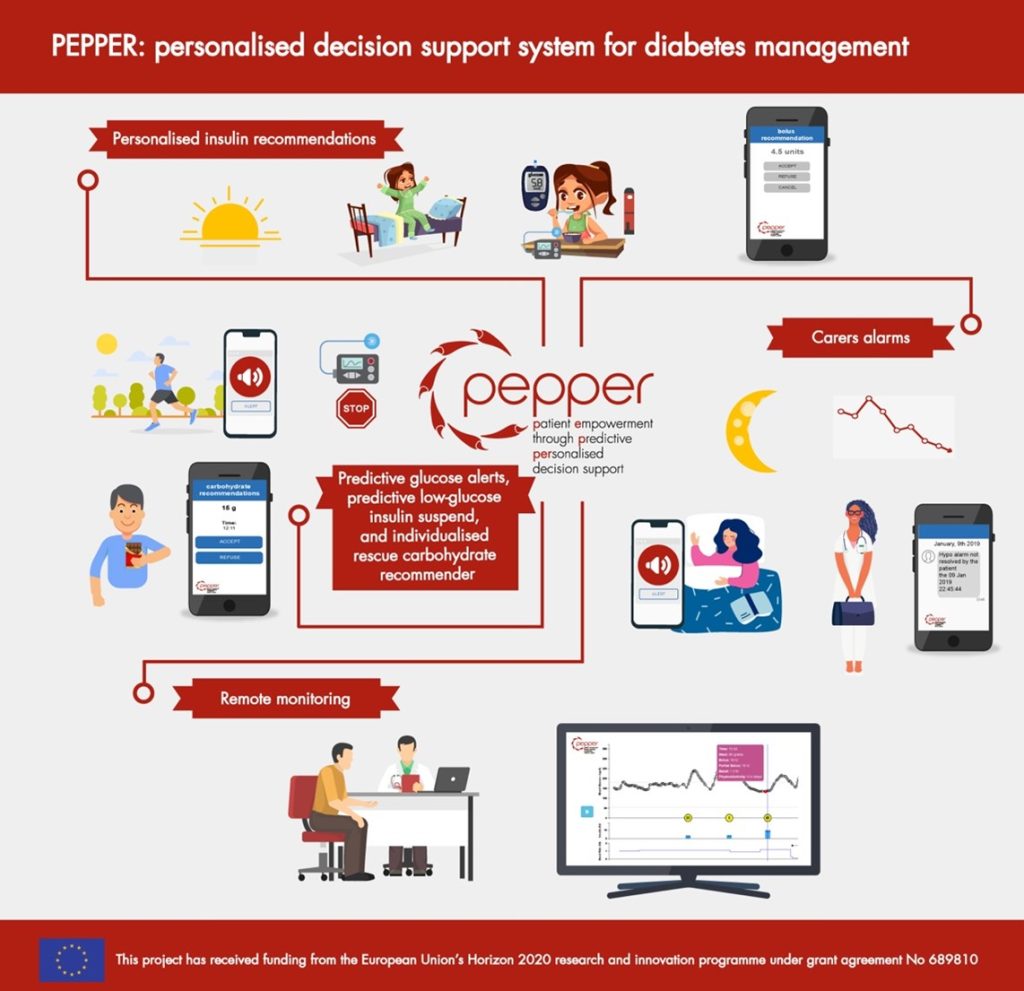 What did you want patients/the public to help you with?
We wanted people with type 1 diabetes to be central to our study, from the design of the clinical trial through to the design of the PEPPER app. Our user-led design approach ensured that the needs of users were considered throughout the development of the PEPPER system and into the final prototype. At the start we identified current unmet needs from people with type 1 diabetes, carers and clinicians, which helped us to understand which features to incorporate within the app. The next step was the research and development of the first prototype of the PEPPER system. Prior to the main clinical trial which evaluated the efficacy of the system, the prototype was refined in stages during two feasibility studies. Feedback was taken directly from people with type 1 diabetes who were using the system in the feasibility studies.
The study clinical trial had a Steering Committee and Advisory Board, which included members of the public with type 1 diabetes. They helped provide an external perspective and critical review of the project which helped shaped the study.
Who did you involve and how did you find them?
We involved people with type 1 diabetes, who either: contacted the clinical team expressing interest; were referred (with consent) by colleagues, or were identified through my own clinical practice and provided consent for contact about people involved. The study was advertised through university website links and social media, including Twitter. People using both multiple daily insulin injections and insulin pump therapy were included as this experience was most relevant to our study.
In addition, the study had a dedicated website with updates provided through each stage of the study (http://www.pepper.eu.com/), as well as a dedicated YouTube video providing further information (see below).
What kind of activity did you undertake to gain insights about your research from those involved?
Alongside the trial and the Advisory Board, we hosted an event in London to raise awareness of the potential impact of the PEPPER project on the lives of people with type 1 diabetes. Attendance was great (approximately 30 people) and rich in variety including people with diabetes, researchers, industry, advocacy groups and members of diabetes associations. One individual said "This was a really inspiring event. It was great to see so many different viewpoints on the project, and to see so much space given to user and patient perspectives."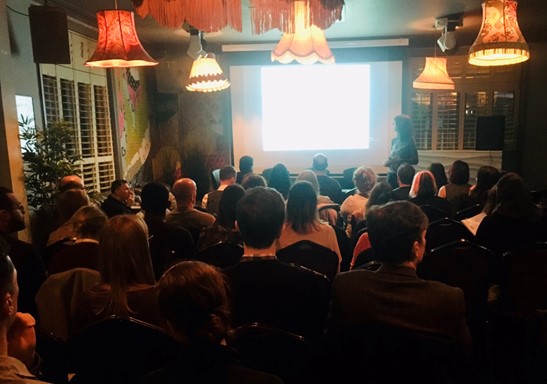 How did your research change as result of the public involvement insights?
Input from participants on the design of the PEPPER app was highly valued. Their insights into user experience (UX) and user interface (UI) of the PEPPER app enabled me to provide specific and informative feedback to the app development team. For example, their feedback led to clearer graphics and icons with more intuitive meaning to the user. Overall, we had more than 20 prototypes built as part of our iterative design approach. This iterative approach was instrumental in building a reliable app for people with type 1 diabetes.
Our broader public involvement through the PEPPER event provided a real opportunity to gain insights and challenges of diabetes management faced on a day-to-day basis. This helped provide additional context and background.
What impact did the Public Involvement have on yourself and those involved?
I found public involvement very rewarding and is a great reminder of the impact that research has the potential to make! I am also so grateful to all the people willing to contribute and volunteer their time with public engagement activities and the research. All the participants were highly engaged and grateful for the opportunity to be involved.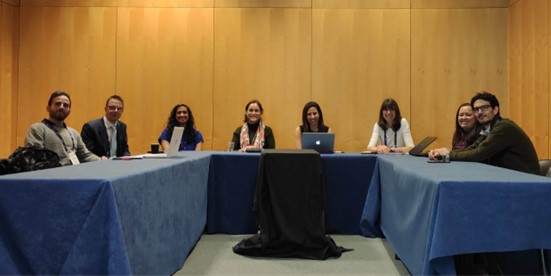 What was the most challenging part of doing Public Involvement and how did you overcome it (or not)?
As a clinical researcher, I am a big believer in designing solutions around the individual's needs and ensuring the design is focussed for the user. However, the challenge is in ensuring that the feedback and input provided by people is heard and acted upon.
What advice would you give other researchers interested in doing something like this?
In terms of practical advice, I would suggest public involvement activities are undertaken early in the research process. I recommend ensuring that the iterative software development cycles factor in time for collating feedback from people with diabetes.
So, what's next?
The PEPPER project has been completed and the findings presented at the Advanced Technologies & Treatments for Diabetes Conference and published in the journal Diabetes Technology and Therapeutics (https://pubmed.ncbi.nlm.nih.gov/33048581/).
I am now working on another digital health project with the Global Health Research Unit, but this time for prevention of Type 2 diabetes in Southeast Asia. I hope to use my experience and skills from working with people with diabetes and the public within this next project.