Learning and Teaching.
Professor Pietro Spanu, teaching second year students of Applied Molecular Biology in the Department of Life Sciences.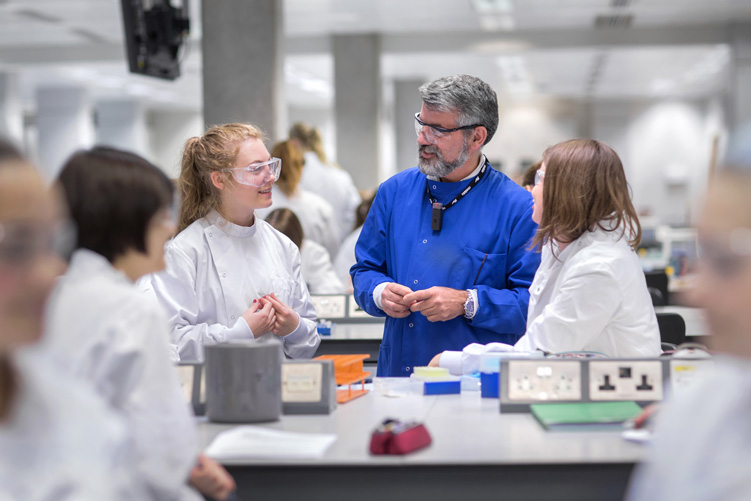 Image © Thomas Angus / Imperial College London  [Click Image to expand]
Pietro's teaching methods are quite unique and have earned him many plaudits for teaching up to 140 students at a time. This image features students from foreground to background and portrays a real buzz of activity, but the focus is still very much on Pietro in action, thanks to a very shallow depth of field.

Imperial staff and students can view the original image along with the others from this set on the College's Asset Library
Learn more about depth of field
Watch a short video on photography fundamentals explaining 'aperture' and 'depth of field' on Lynda.com (College users have free access to Lynda courses)