New angles on Graduation.
President of Imperial, Professor Alice P. Gast, shakes the hand of a graduating student on the stage at the Royal Albert Hall, while a spectator in a headscarf watches on from the left of the picture.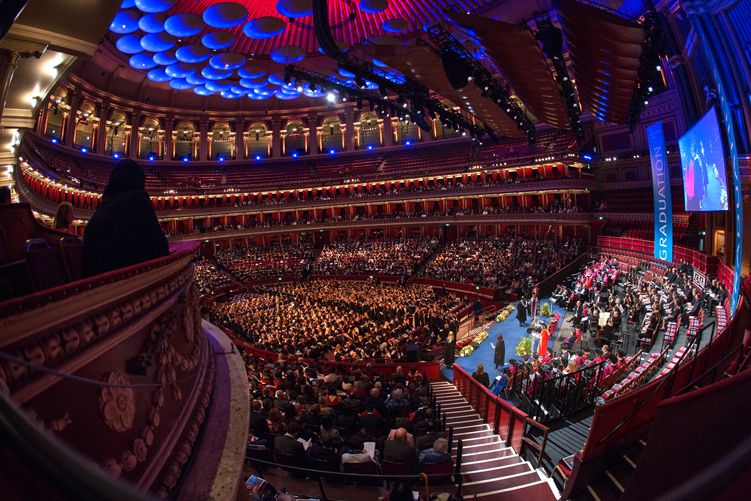 Image © Thomas Angus / Imperial College London  [Click Image to expand]
It's quite challenging to come up with new angles on this very well covered event so a fisheye lens has been used here to force an impossible perspective, which brings all the elements – including the spectator in the box, the grand hall and the stage – together.
The distortion also creates some wonderfully organic flowing 'leading lines' in the image, making it very easy for the viewer to be guided as intended.
Imperial staff and students can view the original image along with the others from this set on the College's Asset Library
Learn more about shooting with ultra wide angle lenses

Watch a video tutorial on working with ultra wide angle lenses on Lynda.com (College users have free access to Lynda courses)