The Queens Tower pink and proud for LGBT month!
The Queens Tower has turned into a beacon of disco over the South Kensington campus for LGBT history month at Imperial College London.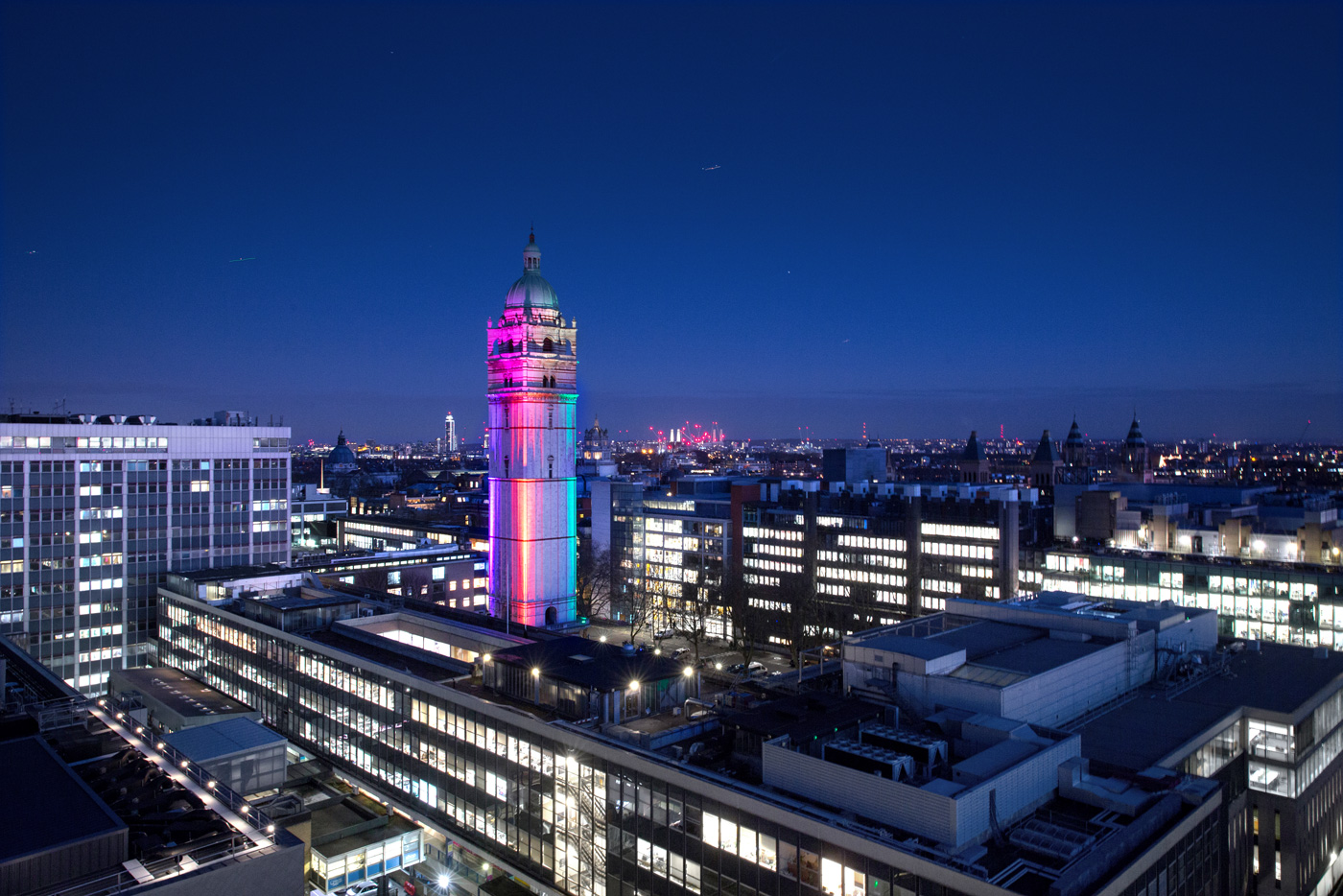 Image © Thomas Angus / Imperial College London  [Click Image to expand]
LGBT History Month is an initiative that focuses on the celebration and recognition of LGBT (lesbian, gay, bisexual and transgender) people and culture, past and present; increasing the visibility of LGBT histories, lives and their experiences.
The Queens Tower has been illuminated in pride colours to celebrate the cause, so I couldn't resist heading back up to my spot above the campus to capture a series of images to record this unique event for the image library.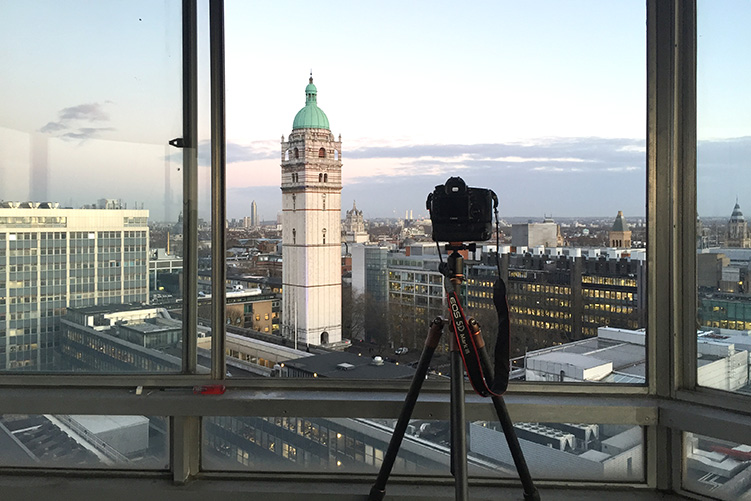 Waiting for it to get dark… cold, so cold…
View all the images from this set
Imperial staff and students can view all the original images featured in the post, along with others from this set on the Imperial College London Asset Library.
Learn more about Shooting in the Dark
Watch a short video exploring shooting at night and in low light on Lynda.com (College users have free access to Lynda courses)