Using featured collections to find great generic images quickly
A nice quick way to find strong images on the Asset Library is to use the regularly updated 'featured' collections, which include images related to research, learning and teaching, and public engagement. You can find each of the featured collections at the bottom of the Asset Library home page.

Featured collections are curated selections of images from stronger shoots related to each genre. Only the best images make it into the collections, with the newest images at the top, meaning that finding images using collections can be much more focused than with the search function.
Its possible to navigate quickly between images in the featured collections and each item includes a link to the full set of images from the original shoot, which can help you find related content easily.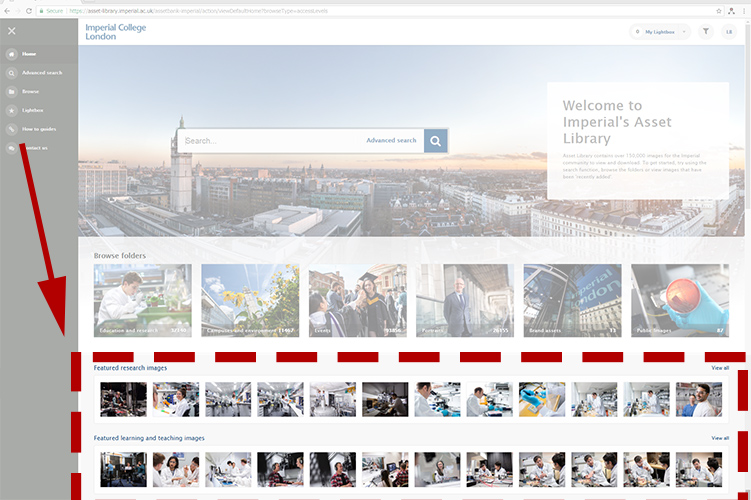 The current featured collections on the Asset Library include:
Navigating featured collections
In this example, I've selected Featured research images and have scrolled down to the image highlighted below.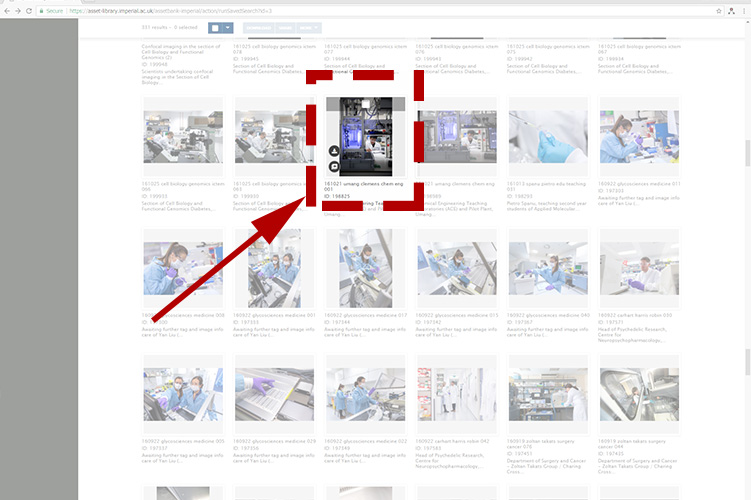 Clicking on the thumbnail image brings me to the image's page. It's an nice image of a researcher in a lab, but it's a portrait image and I'd like to see if there are more similar images from this set, perhaps a landscape image or other images relating to this one, that might work better in the space I had in mind.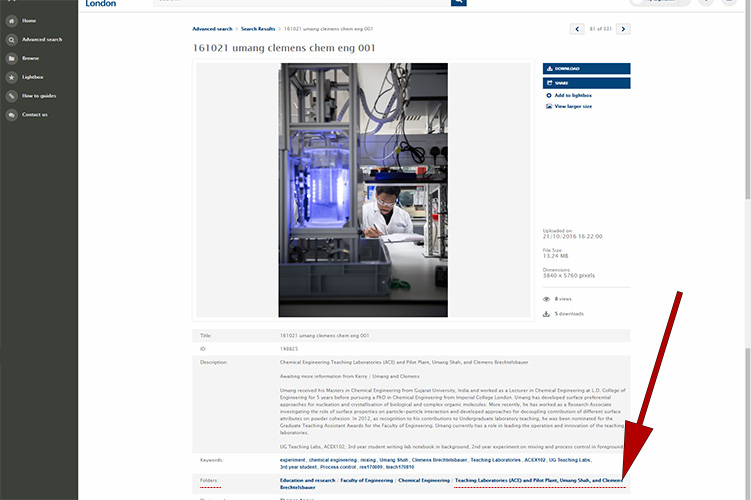 I can do this by looking in the Folders information below the image (you may need to scroll down), where I can see the name of the folder it originally came from. By clicking on the link to the folder, I can see all the images from the original shoot.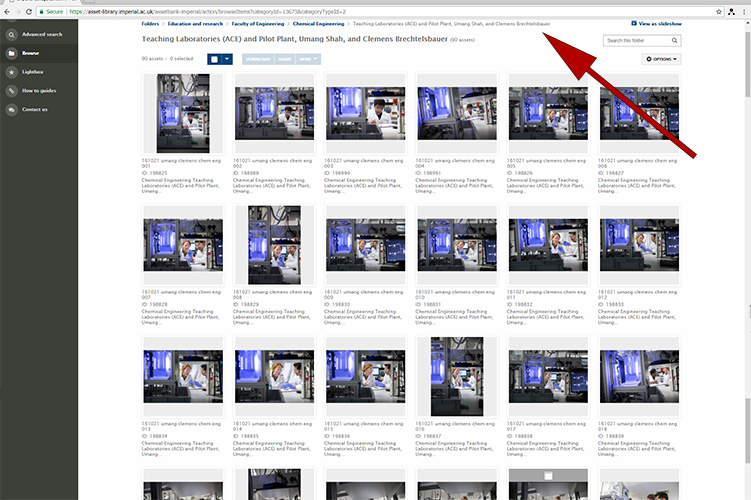 Now I can see a great selection of images from the shoot in the folder. Moreover, once inside a folder, the stronger images are usually nearer the top, which makes it much easier to find them than a regular search.
Learn more about photography
Watch an introduction to photography video tutorial on Lynda.com. Imperial staff and students have free access to Lynda courses.