"The comfiest office chair at Imperial"
Eva-Maria inherited this chair as it continues it's life within the walls of Imperial, and she insists that it is the comfiest office chair on Campus.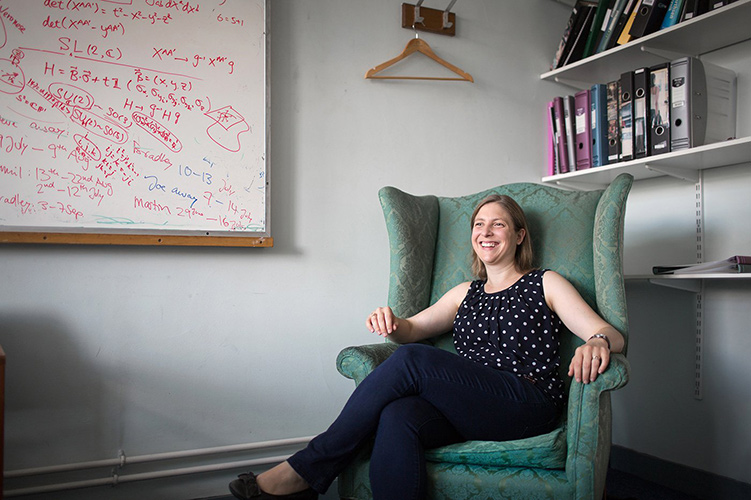 Image © Thomas Angus / Imperial College London  [Click Image to expand]

You may recognise this style from another post on this blog, as I shot this in the same way as this post featuring a ballerina portrait, using available light from a large window, and one of my favourite lenses, the wide aperture 35mm 1.4.
Imperial staff and students can view the original image along with the others from this set on the College's Asset Library
Learn more about low light photography:
Watch a video tutorial on low light photography, covering high ISO, wide aperture and colour balance on Lynda.com  (College users have free access to Lynda courses)
Read a short explanation of ISO, aperture and exposure at Canon here.