Return of the fisheye,
I dusted off the 15mm Fish-eye lens for this image of Noura Zamzam working on ultrafast optical measurements of photosynthesis in the very pretty lab of Jasper Van Thor.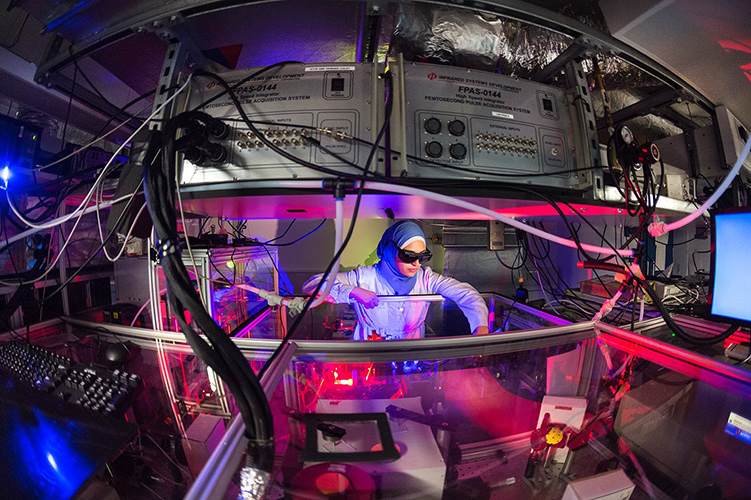 Image © Thomas Angus / Imperial College London  [Click Image to expand]
Jasper's lab has an extraordinary amount of equipment in a very confined space, I've use the fish eye to exaggerate that further, and jam as much as possible into the frame surrounding Noura. In the resulting images Noura looks like she could be working on a spaceship in some kind of sci-fi tv show. Noura Zamzam is a PhD student and is supported by an Award from The Leverhulme Trust.
Here's another post on shooting lasers.
Imperial staff and students can view the original image along with the others from this set on the College's Asset Library
Learn more about low light photography:
Watch a video tutorial on working with ultra wide angle lenses on Lynda.com (College users have free access to Lynda courses)