The work that wasn't revision during the holidays
During the Easter holidays, aside from catching up with friends, going home for a few weeks, and of course revision, I had some time to do some other cool stuff in and around the college and even got paid for some of it!
Work Shadowing:
A couple of weeks before Easter break, I attended a careers talk in the maths department which was all about how to approach companies in search of jobs and internships but also advertising the services we have access to as students at Imperial, such as CV checking. One such service that was advertised was the First year work shadowing scheme. After filling out an application form detailing your interests and attaching your CV, each applicant is matched with 1 or 2 companies that can provide a few days of work experience for students. Having said I am interested in operational research, healthcare, charity work and finance, and doing a maths degree, I was lucky enough to be matched with 2 companies!
Hope for Children:
My first shadowing experience was at Hope for Children, a small charity based just outside of London that raises money to help improve the lives of children around the world. While here I got to help two operational mangers with their day to day tasks, this ranged from contacting local authorities to apply for permits for street collections to writing letters to thank various don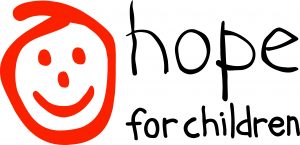 ors for their contributions. There was also more practical work such as checking stock. Although I really did enjoy working there, and relished the idea that I had done the same job as the charity employees, I didn't think it was quite the career path I'd like to have but thanks to this experience I have a much better idea of what I am after.
ORHL (Operational Research in Health Limited)
:
My second experience was at ORHL, a company based in Reading that works to model and asses emergency services amongst other things. This was an experience I was really excited about. On my first day, after battling the rust hour at Paddington, the analyst I was shadowing took me through a project that he and his colleagues had been working on. Through this I got to see all the various skills and software that gets used to produce the models and how they find various outcomes, I was also taught some of the basics behind the programmes they use including VBA. On my second day I got to actually help the analyst with his work! I was initially apprehensive thinking I wouldn't understand anything but within an hour or so I had really started to understand a lot of the work he was doing with SQL, VBA and Excel and soon enough he was asking for my ideas on what to try out and he was actually trying out my suggestions! All in all I found this experience incredibly useful, I loved how hands on it was and how I was able to get involved, and I really enjoyed the work itself, and how I knew I was making a difference to society with it. Everyone at ORHL was so welcoming of me from the MD to the consultants and the analysts. You could definitely say that I think I have found my dream job!!
Within Imperial:
Open Days:
I was also lucky enough to work with the outreach work for the Maths department. (I even got paid!!) In the early afternoon, we helped set up with literally 100s of cakes and treats, then a few of us spoke on a student panel answering some FAQs about Maths at Imperial. The end of the event was showing around campus a group of perspective students and
their parents. I somehow landed myself with over 15 people, but I think they all really enjoyed seeing some of the key sights of campus including the walkway, Ethos, Queens Lawn and Beit Hall. (More to come on my halls experience soon!)
That evening I was also lucky enough to be a part of the team representing maths at the Queen's Park Community School's STEM fair run by Imperial. I really enjoyed being able to talk to some of the next generation of science students, and I hope some of them will come to study at Imperial!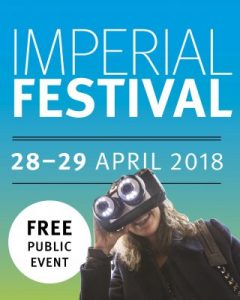 Imperial Festival:
As we approach the end of the holidays, Imperial Festival, a massive science fair with interactive activities, is fast approaching. Along with 250 others, I will be volunteering on
campus to make sure that all 15,000 visitors have a great experience! Do come along to check out what research we're up to here at Imperial!