Everything that was going through my head when I firmed Imperial
For any perspective students reading this post, you're probably going through the daunting process of selecting your firm and insurance choices on UCAS. I remember this being quite an important decision and a lot of time and thought went into making it so I thought I would share some of my thoughts on choosing universities.
After being a student caller, speaking to perspective students and answering all the questions over the  phone, I started thinking about all of the reasons I myself chose Imperial and I thought it would be useful to share some of them with you.
Prestige and Rankings
Imperial is obviously an incredibly prestigious and highly ranked university. Ranked in the top 4 (UK) consistently on most lists and top 3 for most subjects including most types of engineering.
Imperial, and its humanities counterpart LSE, are often considered the next best UK options to Oxbridge, a ver famous name amongst all UK universities and extremely well recognised
As a highly ranked science only university, Imperial offers a unique atmosphere, where all students have similar interests thus forming a pool of some of the brightest scientific minds in the world, what could be cooler
Imperial is regularly ranked as the number one UK university for research
Graduate Prospects
The Complete Guide to UK Universities ranks Imperial College as the top (non-medical) university for graduate prospects. This means that coming to Imperial gives you the biggest advantage possible in terms of finding an opportunity whether its in academia or industry for after university.
Imperial has some of the best connections with industry of all UK universities with regular careers fairs and each department being supported closely by relevant companies with extensive opportunities for students
Imperial boasts a careers service specialising in STEM/finance careers with opportunities to take part in work shadowing, research opportunities and get funding to work with charities
Imperial is a recognised name across the UK and around the world. Most employers will hold Imperial students very highly progressing them through application processes quickly due to the universities excellent reputation for standard of students
Location, Location, Location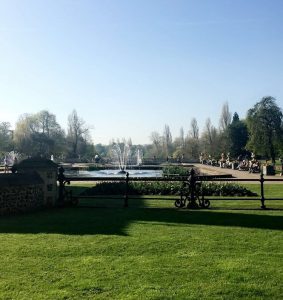 Being in London means many top employers are right on your door step. This mean more invitations to insight and networking events, easier commutes to interviews and internships and more chances to mingle with future employers
Spend less time commuting to interviews and have accommodation for summer internships which largely take place in London
Imperial is situated in London's hub for culture and learning, with the Royal Albert Hall, three museums and glorious Hyde Park on the doorstep
Easy connections to Central London (15 mins), Shopping Malls (10 mins) and Bars and Clubs (10-30 mins)
Student Union on campus, unlike other London universities, offering regular events and a chance to wind down after a long day of work
A once in a lifetime opportunity to live, work and study in one of London's most expensive localities
A campus university feel within the City Centre where you'll get to graduate at the Royal Albert Hall
Support
Despite the rumours Imperial actually offers a lot of support for students academically and pastorally
Academic: Tutorial groups with academic tutors, Peer tutorials with final year students, office hours where you can ask lecturers questions, problems classes with Graduate teaching assistants, Academic reps who work to resolve issues that arise in lectures and represent your views
Pastoral/Wellbeing: Tutors who meet with students individually about twice a term or as necessary in order to make sure students are okay, Wellbeing reps and student support, trained staff in all departments ready to speak to students
Services such as students finance (loans, bursaries, fees), student counselling (mental wellbeing support), Disability advisory service (for all needs and exam circumstances), Student Hub (accommodation, general assistance), International student centre (Visas)

Nights at the Student Union
So although Imperial might have some other factors to consider, in my opinion, the factors above outweighed everything else and motivated me to choose Imperial. I have had an absolutely amazing time here without a doubt. Imperial has become kind of like a little family me, theres a very strong sense of community, and walking around campus has started to feel so familiar. Almost like being at home. There's not a single day when I regret coming to Imperial. I have been able to juggle my studies with my extra-curricular activities, and still have a life and I'm very grateful for all of the opportunities I have got from being here.
I hope this post helps some of you decide to come here, and if you have any questions at all about what it's like to study here, please feel free to contact me or comment on this post!