The exciting things Maths students get up to over Summer
The summer before your final or penultimate year is often quite important. It could help you decide what your future holds, or give you a chance to explore something you're very interested in. This summer, some of my friends and I embarked on internships and research opportunities all over the world! Although we may not have had much time to sleep, relax or enjoy the sun, we definitely got a lot out of the opportunities we had and made our final summers at uni incredibly useful. I hope this post gives you a good idea of how being a student at Imperial opens up so many doors and how not everyone ends up being interested in the same thing.
Transport Consulting at Atkins, London – Aishy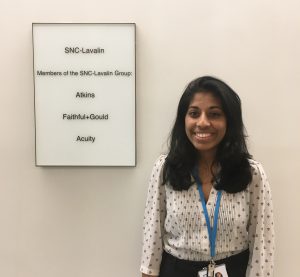 With my strong feelings against working in Finance, I decided to harness my love for transport and explore this as a career option. I was lucky enough to spend 12 weeks interning at SNC-Lavalin Atkins this summer in the Transport Consulting and Advisory department (TCA). During this time I was fortunate enough to be thrown right into projects that affected a large number of people. One of the more well known projects I got to work on was the 16-17 Saver project by the Department for Transport which launched in September. Around halfway through the summer, after gaining increasing amounts of exposure to the transport industry and improving my technical modelling ability, I was awarded the responsibility of the historic analysis section of a road project and also got a shot at providing forecasts, although this ended up being a lot more tricky than we first anticipated. I thoroughly look forward to seeing what the future holds for me in the Transport Industry.
IROP at MIT, Boston – Jasmin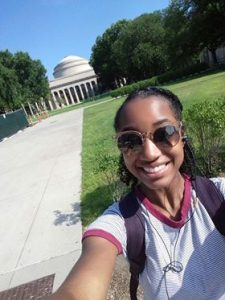 This Summer Jasmin had the fantastic opportunity to go to the Massachusetts Institute of Technology, USA for an International Research Project (IROP). During her 6 weeks at MIT Jasmin used the programming language Julia in order to aid her learning of stochastic differential equations. Alongside this she used Julia to model how knots are formed in fluids.
Aside from getting stuck into the academic work, Jasmin enjoyed making the most of her time across the pond. Visiting museums, celebrating the 4th of July and exploring Boston.
To find out more about Jasmin's incredible trip, check out her own blog!
Data Analytics at PwC, Cyprus – Efthymios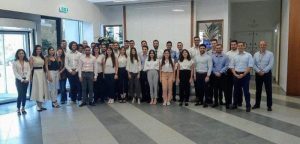 Heading back home for summer, Efthymios spent 6 weeks at PwC Cyprus in the Data Analytics team. He enjoyed working with other Maths students on large confidential projects, handling data in R. One of the targets of the project he was working on involved trying to detect insurance fraud from some data about the claims of an insurance company. All of the interns were also split into groups and tasked with introducing a an investment opportunity that could attract foreign investors in Cyprus. Efthymios' group chose to explore the sustainable idea of solar powered air-conditioning and were lucky enough to be the winning group of interns!
Bank of America Merrill Lynch, London – Azmat
Azmat was one of my first friends to secure an Internship for the summer. He managed to secure a place on BAML's Market Risk internship for 10 weeks, working with traders to gauge risk in changing market conditions and determining risk in financing commercial real estate acquisitions. Whilst he ultimately didn't decide to pursue the role further, he found it an excellent learning experience; a truly valuable insight into the financial industry and took away a lot from it.
FinTech, London – Dom
This summer Dom has been working for a small proprietary trading company called Wintermute. He worked with both traders and developers to generate new algorithms to trade with and helped improve existing ones. Part of this was using some mathematics he has learnt at Imperial to make calculations quicker to reduce latency. He thought the team was great and the culture of the company was fantastic!