London is exciting at any time of year but there's always a little extra magic as Christmas approaches. Here are four (student-budget friendly!) activities to do in London
1. Oxford/Regent Street Lights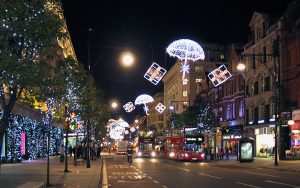 Journey Time: a 20 minute journey by tube (from South Kensington)
Christmas light displays take over every high street in Britain as December begins, and the central London displays are no exception. The stunning light displays provide the perfect backdrop for a shopping (or window-shopping) trip, are free to see, and adorn a lot of the main shopping districts. Similar lighting can be found at Regent Street, Covent Garden and even Kensington High Street.
2. Hot chocolate at Said Dal 1923
Journey Time: 25 minutes from Gloucester Road by tube
Term time despair and cold weather may have led to a sorry cup or two of powdered hot chocolate, but at Christmas at least this can be forgotten. An indulgent hot chocolate can come in at just £2.50, meaning this is a treat that won't drain the student loan. And if that doesn't take your fancy, there are a lot of other sweet treats available.
3. Winter Wonderland: Ice Skating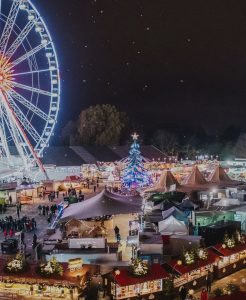 Journey Time: 13 minute walk from campus (at South Kensington)
A stone's throw from campus, Winter Wonderland offers a huge variety of activities at reasonable prices. For ice-skating, there often is a discount on Monday-Tuesday for students, so take advantage of that and have a go at ice-skating. With masks, even if you fall flat on your face you can feel slightly less embarrassed of your lack of coordination.
4. Winter Wonderland: Christmas Markets
A little cheating with Winter Wonderland again, but it has a lot more than just one activity. The Christmas market is not just beautiful to stroll through but is perfect for sampling Christmas treats and buying trinkets. The prices of course can be a little exorbitant given the location of the market, but one or two purchases won't break the bank.