Hi, I'm Hamish; I'm from Watford, UK, and I'm a first-year student in Computing at Imperial. I like programming, Linear Algebra and modern foreign languages. I play water polo for IC 2s and hope to represent Imperial in Competitive Programming next year. Let's connect on LinkedIn!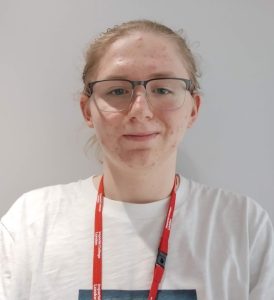 ---
In a previous post on reasons to be happy I mentioned the perpetually puzzling fact that people actually want to hire us (!), but not the important ramifications of this.
Consistently among the top reasons for student satisfaction (well definitely my satisfaction!) in DoC is not the £64000 graduate salary, but rather abundant freebies distributed by sponsors at various events: bottles, t-shirts and stickers to name a few…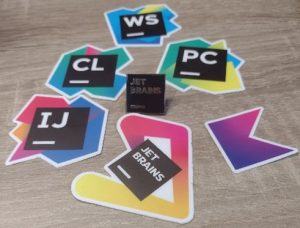 Alas, a global consensus on what constitutes top-tier freebies has failed to emerge, so for my final post before Summer break let's run through my top free gear from this year!1
Best Water Bottle
Always a frontrunner in the giveaway stakes is Optiver, a Dutch market maker with great past success, albeit clouded by recent attempts to bribe the chief judge with Tony's Chocolates at recruitment stalls! (no best edible category, sorry!). Optiver's bottle is impressive, boasting a sleek full-cylinder design, and highly practical straw, which both reduces spillage risk and provides optimum slurping during exams. However, as depicted below, this year's design lacked lid durability. Although QRT and Jane Street also submitted strong contenders, for bucking the trend towards metal bottles Optiver takes the prize.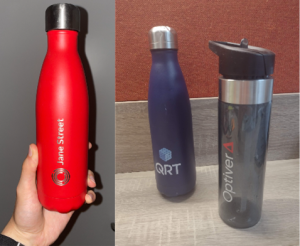 Best Pen
A fiercely contested category; the most well-known award. We had a strong showing from G-Research, Optiver (2 variations!), and even Library Services. The latter has proved controversial, being technically a mechanical pencil, not a pen. Despite the excellent hand-feel of Optiver Mk 2, and the safety benefits of Security Dept.'s UV pen, I'm afraid I'm going to go with Library Services, for thinking outside the box. Next year, it would be great to see some blue pens introduced to diversify the showing.
Most Innovative Freebie
A surprise entrant to this year's competition, being outside of finance, was Amadeus, among the few with freebies at AoCI! Their products, too, were revolutionary, though not all successful. The rubber phone holder failed to gain traction up against the likes of the Citadel pop-socket, but their standout truly stormed the field in innovation: the Amadeus power pack,
complete with USB charging lead! The judges found it perfect for the train home after long days on campus when you could've charged your phone at any point with the ample sockets available but forgot…
1 I've titled this 'Perk-ademy awards' as I couldn't find a better pun, sorry ) :
Best Item of Clothing
At this point we reach the meatiest categories, that competitors work tirelessly for years to conquer. The clothing award boasted the most entries this year, with t-shirts from Jane Street, Citadel, and DRW. The HRT beanie and DocSocks proved that t-shirts aren't the only free clothing, but surprisingly Terra, an Imperial startup, triumphed. After much scrutiny, their hoodie was deemed best in show, due to both strong fibres and an inspiring speech from co-founder Kyriakos at their launch event – a truly excellent item of clothing.
Best Overall Freebie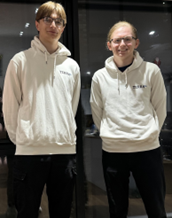 Now for the biggest prize2! We still haven't even discussed the abundant tote bags, Optiver Rubik's cube, Jane Street stickers, and G-Research cards. I'm strongly tempted to reward the Optiver bag, used on many a Sainsbury's trip, for exceptional capacity and strength. Optiver has won an award already, but I did make these awards up, so I could decide to allow another prize. As a Signals and Threads mega-fan I appreciated the Jane Street stickers, but for its luxurious warmth and delectable beige colour scheme3, I'm going to give Best Overall Freebie 2023 to the Terra hoodie. Congratulations!
1 though I guess they are all equally big as no-one actually wins anything!
2 and like the Oscars where the best film always wins almost all the top awards
Wrapping up, I hope you've enjoyed my blogs this academic year (this one was a bit of fun!). Do comment with any thoughts/requests; looking forward to more blogging in October!