Wednesday 23rd June 2021 is the 8th global annual celebration of International Women in Engineering Day, an international campaign of visibility on social media, that aims to shine a light on our diverse engineering role models, and encourage more people to consider engineering as a profession for all.
This year, women students and staff from EEE have been sharing their journey into engineering and their proudest achievements, along with some words of advice to girls and young women who are thinking about a career in STEM.
---
Esther Perea Borobio is Principal Teaching Fellow in Electrical and Electronic Engineering, responsible for the essential professional engineering skills strand of our undergraduate courses. She began her career in mechanical engineering and industrial design and had over 10 years' experience in a variety of industries before moving into academia.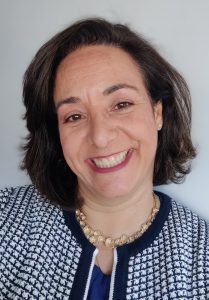 What challenge are working on right now?
"Considering how to include more elements of design and professional skills in our courses to ensure that our students are prepared for working life after graduation."
What inspires you as an engineer ?
"Solving practical problems and seeing the solution become a physical reality."
What advice would you give to a girl who is thinking about studying EEE ?
"Go for it! It is a fascinating discipline where you will learn something new every day (even after you graduate). You will be able to apply your knowledge to a myriad of fields and will rarely be bored."
What activities do you take part in outside of engineering – at Imperial and beyond?
"I like practical projects such as DIY or Lego, but I also enjoy art, design, literature and 'a long etc. …' "