By guest blogger Chanice Henry, Editor, Pharma IQ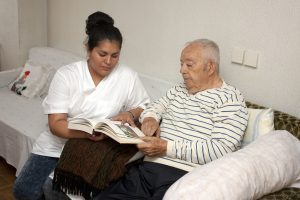 Even though drug development for Alzheimer's Disease has a steep failure rate, the lessons learned from failed trials are of great benefit to future research.
Alzheimer's is the most common form of dementia – the irreversible loss of memory and other cognitive functions which eventually makes daily tasks unmanageable.
As the life expectancy of the world's population grows, the Alzheimer's is becoming more common. Estimates suggest that  the number of affected US patients will climb from 5.3 million to almost 14 million by 2050.
In the fight against this disease many have dedicated their careers to revolutionise how the neurodegenerative disease is diagnosed and handled. Recent studies have created artificial intelligence that can identify the presence of Alzheimer's two years before a doctor.
Progression has been made in the understanding of this progressive brain cell failure with "..promising targets for next-generation drug therapies under investigation in current research studies" according to the Alzheimer's association.
However, the failure rates are high when it comes to creating new medical treatments to stop, slow or prevent Alzheimer's. Between 2002 to 2012 there was a reported 99.6% failure rate within drug discovery for this condition.
Jeffrey Cummings notes that researchers have a duty to make sure that both the physical and financial efforts behind these failed trials are not in vain as they have a lot to contribute in the battle against Alzheimer's.
Some key lessons from failed trials to incorporate into today's R&D pipelines:
Animal models aren't reliable indicators of toxicity of efficacy in humans
Animal testing has long played a key role in the development of drugs and the understanding of how diseases function. However, animal models also have critical translation issues when results are compared to human trials.
Jeffrey Cummings notes that past Alzheimer studies have shown that these assays are unable to provide reliable evidence about the potential impact of the disease on the wider array of pathology characteristics. Nor can they predict the success of a candidate in the human settings.
Amid pressure to limit discovery losses and be more ethically responsible, a movement is building to encourage researchers to develop drug testing models that do not involve animals.
An area with promise to replace animal models within preclinical testing is induced pluripotent stem cells derived from humans with Alzheimer's Disease.
Location of trial population
Jeffrey Cummings notes that disease-modifying therapies require a large clinical trial base. With patient recruitment for these trials being an obstacle, clinical sites often need to be based in various regions around the world.  This multi-region set-up will cause the data to be influenced by variables including language, culture, trial experience and genetics. This influence could be enough to compromise the ability to reliably demonstrate cause and effect when comparing the placebo and the candidate.
Sponsors should aim to minimize variability in global trials " to insure greater data homogeneity."
Collect data on various biomarkers
Biomarkers, factors that indicate the presence or the severity of a disease, are key to understanding how diseases operate.  Protein Beta amyloid and amyloid plaque on the brain is a key biomarker of Alzheimer's.
With a view to contribute to the wider understanding of the neurobiology of Alzheimer's and how to combat it's effects, Jeffrey Cummings urges sponsors to gather "amyloid-tau, neurodegeneration biomarker data as well as other emerging biomarkers." More specifically biomarkers that are linked to "the mechanism of the intervention to delineate a comprehensive view of the impact of treatment."
Confirm the biomarkers of trial recruits
Those with mild dementia and without the key amyloid plaque biomarker are not seen to meet the trial requirements for Alzheimer's research. This is due to the differences in condition severity and disease progression patterns. By including patients that do not meet biomarker requirements researchers can skew the integrity of the results.  Jeffrey Cummings notes that diagnosis of participants should be confirmed through techniques such as amyloid imaging.
The task of curing this neurodegenerative disease is tall. However, as Jeffrey Cummings rightly states, informing today's drug discovery with lessons learned from failed trials will enable pharma to discover the drugs urgently needed by the rapidly growing population of Alzheimer's sufferers.
Today (21st September) is World Alzheimer's Day.  Visit the website to find out more.