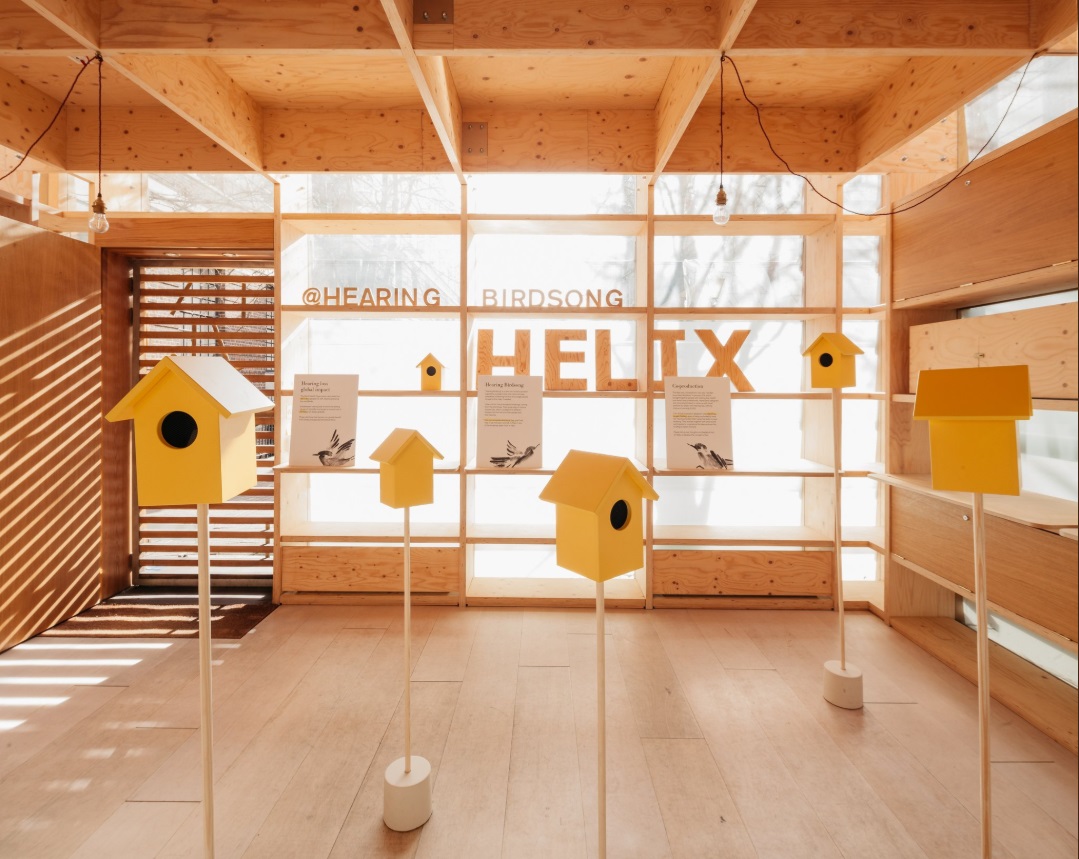 Nobody should have their quality of life limited by hearing loss. But if your hearing started to deteriorate, would you know?
Hearing loss can remain undetected and untreated for a long time. But if identified early and treated effectively, those with hearing loss can continue to communicate with the world around them and have meaningful experiences in all aspects of their life. This is one of the major messages that this year's World Hearing Day is focused on, under the theme "hearing for life".
Hearing loss: not just an issue for older people
Many of us have stories of ageing parents and grandparents either refusing to get their hearing tested or wear hearing aids. Yet many younger people are also unaware of the damage done to their hearing by innocuous everyday activities like listening to loud music and travelling on the London underground.
While potentially a difficult and isolating condition, the impact of hearing loss on health more broadly can also be profound. Undiagnosed hearing loss presents an invisible and difficult obstacle to clear and safe communication between doctors and patients. An Action on Hearing Loss report states that 64% of respondents (who were deaf or had hearing loss) said they feel unclear after GP appointments at least some of the time. Increasingly too, hearing loss is understood to be a contributing factor to the deterioration of patients with dementia.
If we are committed to improving engagement with healthcare and meeting the growing health challenges presented by our simultaneously fast-paced and ageing societies, addressing undiagnosed hearing loss will play an important role.
Losing familiar sounds
In 2019, IGHI's NIHR Imperial Patient Safety Translational Research Centre won funding from the UCL Centre for Co-Production in Health Research to run a sandpit innovation workshop. This aimed to co-produce a solution to the issue of communication between healthcare professionals and people with hearing loss. Medical professionals, researchers, designers and – crucially – people with hearing loss themselves attended the workshop.
The winning project was Hearing Birdsong, a novel idea for an installation to raise awareness of hearing loss. The idea originated from the personal story of Angela, one of the patient representatives on the project. Angela realised she was struggling to hear birds sing on her daily walk in the woods, which motivated her to get her hearing tested. Overnight, a product designer (Tom Woods, Kennedy Woods) came up with the concept and then worked with the rest of the multidisciplinary team on day two of the workshop to develop it further.
The key message of the project is simple – can we use natural sounds to draw people's attention to the health of their hearing and encourage further support, when needed?
Listening to the birds sing
The installation invites the public into a safe space to listen to five birdsongs, emitted from beautiful bespoke bird boxes. These play at different frequencies that are similar to those lost in age-related and noise-induced hearing loss.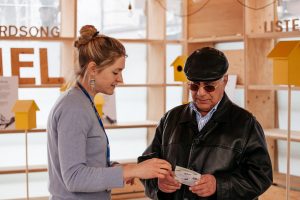 If visitors are struggling to hear some of the birdsongs, this can be an indication of potential hearing loss. Public members can choose to have their hearing checked at the event using a portable hearing screen. Audiologists and trained staff are on-site to deliver the checks and provide further support and signposting. At our pilot installation in 2019, nine of 120 attendees signed up for an audiology appointment. Through a humane, gentle and non-threatening approach, we hope the installations spark conversations about hearing loss and encourage people to seek help, where needed.
Reaching key communities
None of this would have been possible without the input of our local communities here in London. With the support of further funding from the UCL Centre for Co-Production, in December 2019 we held a community workshop in East London with the Hackney Brocals, a multi-generational befriending project for older men.
We knew that older men are one of the groups least likely to engage with the health of their hearing. We wanted to understand how Hearing Birdsong could be interesting and attractive to this group. As well as offering their thoughts on how to make the installation as immersive as possible, the Bros suggested having freebies to encourage people to attend. They also suggested the venue of Dalston Eastern Curve Garden, as a popular community location with links to nature.
With this in mind, to mark World Hearing Day 2020, we're hosting Hearing Birdsong at Dalston Curve Garden on 2 and 3 March (12-6.30pm). We'll also be in the nearby the Kingsland Shopping Centre on 6 and 7 March (11am-6pm), where we hope to reach a wide range of people from the local community. Come along for a free hot drink, experience the sounds of British songbirds and reflect on the health of your hearing at the heart of our bustling city.
Through Hearing Birdsong, we hope to show that bringing together members of the public with experts from design, health and research can inspire innovative solutions to improve people's lives.