We are delighted to announce the NIHR Imperial BRC PPI Grant Scheme is now open until Friday 19 October 2018, 5pm. The purpose of this grant scheme is to support motivated researchers and their teams to undertake meaningful and impactful public and patient involvement that will shape their research and enhance the translation of biomedical research from bench to bedside. As this is our fourth round of funding, we spoke with Dr Candice Roufosse, Senior Clinical Lecturer at the Centre for Inflammatory Diseases about how winning a PPI Grant helped improve their research.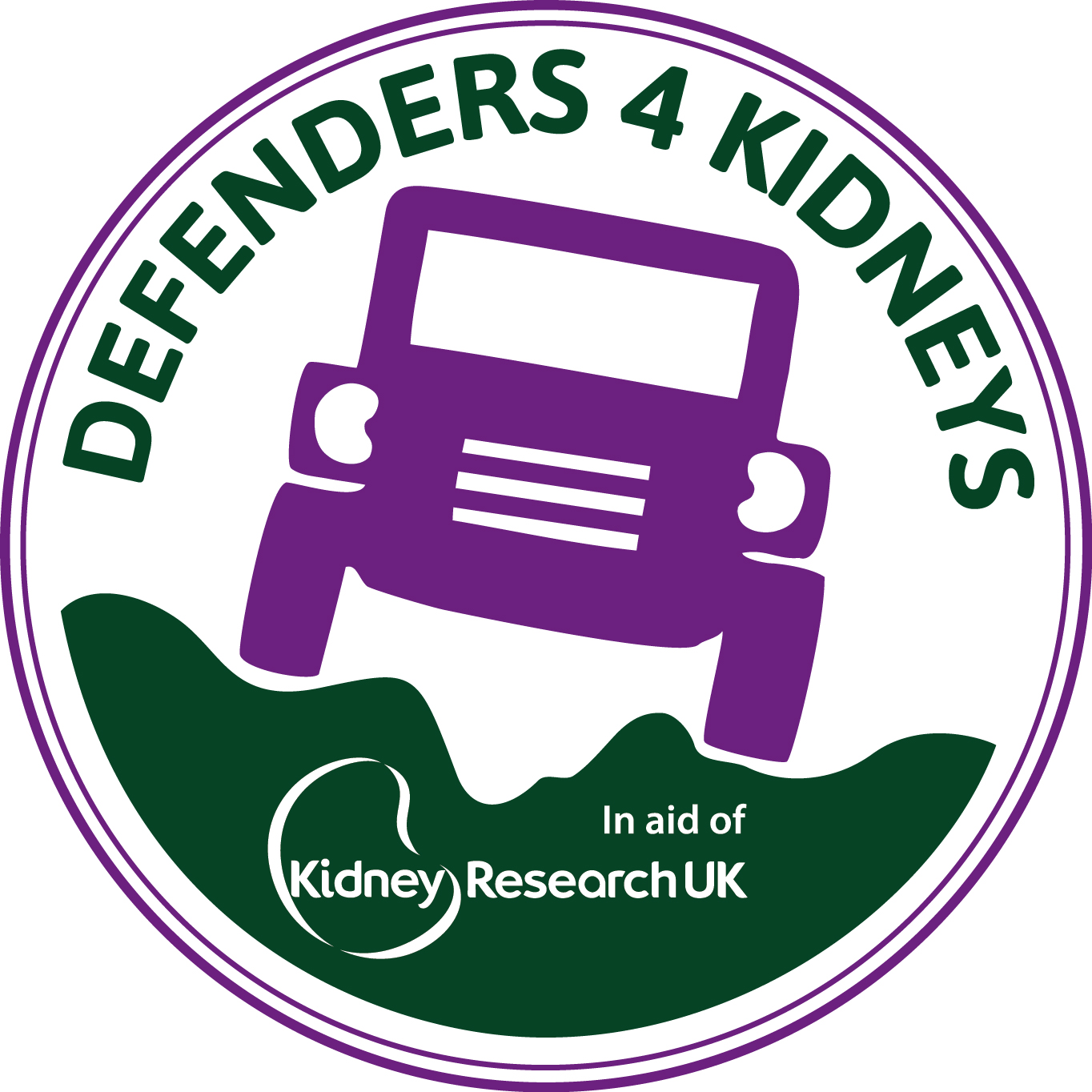 What were you trying to achieve by doing PPI?
In preparation for the launch of a UK multicentre clinical trial for the treatment of antibody-mediated rejection in kidney transplantation, we held a half-day patient and public involvement and engagement workshop. Our aims were to disseminate knowledge of our research and to lay the foundations for a more extensive programme of involvement and engagement with patients and members of the public in our research.
For our up-coming clinical trial, we were particularly interested in understanding what might help with recruitment and retention of patients, as this would add value to the trial by accelerating recruitment and preventing patient drop out which was a concern raised by the trial funders. We also wanted to add value to any future research projects undertaken in the context of the clinical trial, by involving patients in their development and design. We specifically wanted to learn more about patients' experience of a transplant biopsy, as we are considering offering a post-treatment kidney transplant biopsy to monitor the effect of the transplant in the clinical trial.
What did you do?
The event was held on a Saturday morning as patients and carers suggested it would help with attendance. We also chose the date to coincide with the visit to our Transplant Centre of "Defenders4Kidneys", a fund-raising event in which Landrovers toured UK transplant units along a kidney-shaped route. This strategy appears to have worked as 40 patients, carers, members of the public and transplant professionals attended to listen to us explain our research programme, ask questions and share their ideas and thoughts.
We set out tables of 6 to 8 people, with one transplant professional at each table. Over the course of the morning, there were three 15-minute talks by transplant professionals (a nephrologist, a nurse and a pathologist), interspersed with informal discussions chaired by the transplant professional at each table. These had a clear topic and patient perspectives were collected. For example, for the priority setting exercise, attendees had to rank research priorities on a sheet. At the end of each informal session, each table would feedback their ideas to the chairperson, and everyone would have the opportunity to add anything else they wanted to communicate. There was also a coffee break half way through the morning and a lunch at the end, during which Defenders4Kidneys arrived.
Who did you involve and how did you find the right people?
The target audience for our event was primarily people with personal experience of transplantation or kidney disease, either through their own experience or through close relationships or through their profession. Members of the wider public with an interest in transplantation or medical research in general were also welcome.
Attendees were mostly recruited from the West London Transplant clinics and wards, by inviting them when they attended the clinic or when they were on the ward. We also placed leaflets in other London transplant units, asked transplant patient associations and charities and the NIHR Imperial College BRC to advertise the event for us.
Were the people you involved given any training?
Dr Candice Roufosse undertook training in patient and public involvement and engagement in the build up to the event. The patient and public involvement sessions were delivered by PERC and the Imperial Clinical Trials Unit and the public engagement course/s were run by the Imperial College Societal Engagement team.
What did you learn by doing PPI?
The workshop achieved many of the things we set out to achieve and we learnt there is a huge amount of enthusiasm from patients to get involved in research.
(1) Informing Clinical Trials
For the forthcoming clinical trial for the treatment of antibody-mediated rejection in kidney transplantation, we obtained information about:
Factors which are important to patients when considering entering a clinical trial. These include:

side effects in the case of a drug trial are very important. Patients told us that knowing what the side effects might be and how these may affect them may improve recruitment.
needing to spend additional time in hospital, especially if this impacts on family or work life.
fewer patients were discouraged from taking part in clinical trials by the inclusion of extra tests (e.g. blood or urine).

What makes a good patient information sheet. The use of technical language rather than the length of the patient information sheet is more likely to deter a patient form consenting to participate in a study.
Methods of communicating trial updates and results. Personal communication either verbally or written (letter or e-mail), is preferable to less personal websites or newsletters.
(2) Future PPI and Research Topics
Another of our aims for the event was to establish a patient and public panel to inform all aspects of our research programme. Thirty attendees from our workshop gave us permission to contact them about future involvement opportunities and events. This means we now have a group of motivated and informed patients and members of the public to inspire and support us in our research programme. Several attendees requested regular research updates, more workshops and more communication with patients on a regular basis, which we found motivating, both for our research in general and for future patient involvement events.
We gathered patient views on specific topics related to our research and the clinical trial. For example, following the research priority setting exercise, we were able to select 5 top research priorities amongst those that we currently undertake. These are: new drug development; improving adherence; new methods (not biopsy) to diagnose transplant rejection; individualisation of treatment for prevention of transplant rejection; and increased transplantation of patients on the wait list with antibodies. We also asked attendees for any other research ideas, in addition to those we are already undertaking. As one patient put it, "you never know where a successful idea will come from". Another said they wanted to "help us think outside the box". One specifically requested that we bear in mind the pain and emotions patients were going through when undergoing transplantation. One patient requested that more research be done into the psychological effects of needing a transplant and waiting for one, to help prepare for it.
(3) Patient Experience of a Transplant Biopsy
We gained insight into patients' experience of a kidney transplant biopsy, which includes equal measures of anxiety about pain and the result, and acceptance that the knowledge it provides is beneficial. We also heard from patients about the current problems with communicating information to them about the risks and results of a biopsy. We learnt that biopsy risks were often not communicated to patients in a way that was relevant to them. They wanted to know different metrics to those usually given to them, for example, how often and for how long they might need to stay in hospital as a result of complications of a biopsy.
What impact did the PPIE have on the people involved?
The vast majority of feedback was positive, from both researchers, patients and family members.
We asked attendees (including researchers) to complete 'before' and 'after' the event forms in order to capture their expectations and understand how these were met. The foremost expectation of patients and members of the public before the event was to gain knowledge, and most of them found the event informative or very informative. Many said how important it was for the patient's voice and experience to be central to research. After the event, most either thought that this event would make a difference to our research programme, or were hopeful that it would. A few expressed thanks to the NHS for providing the opportunity to be involved, and some mentioned how nice it was to speak with other transplant patients and meet nice people. One patient was keen to show us they were interested in order to motivate us in our work, which was very thoughtful.
Researchers reported learning about patient views and their willingness to be involved from the workshop. Most also reported that their motivation both to do research and to involve patients was increased as a result.
What was the most challenging part of doing PPIE and how did you overcome it?
We were pleasantly surprised about how easy it was to organise the event. The venue (W12 conference centre) although expensive, was very helpful and well-organised. Recruitment of attendees involved being very proactive in transplant clinics, but was successful, at least for patients in West London. The most effective strategy was for transplant professionals to individually invite patients during the clinics, or by sending them a personal letter or email. We were not allowed to put posters up in the outpatient clinics, which we think was a hindrance. We also realised that some patients may have misunderstood and thought they were being recruited to a clinical trial. For our next event, we will modify the advert to make it clear that it is an information day. Recruiting attendees to attend the event from other centres was less easy, although a few did attend. You need several motivated clinicians with an investment in PPI in every clinic to make recruitment successful. Finding the time and energy to devote to organising this kind of event is not easy when there are so many other competing priorities – including research grant submissions and clinical work. Having an organisation such as PERC is invaluable, providing advice, support, encouragement and reminding us how central PPI is to any research programme (not to mention providing funding).
What advice would you give others interested in doing something like this?
The event was not as much work to prepare as expected, and really helps to ground the research programme by testing its relevance. Informing and involving staff on the wards and in the clinics in the research programme, so that they are motivated to support it and recruit to and attend PPI events is crucial; they know patients best and are often keen to help beyond their normal clinical duties.
So, what's next?
We now have a group of motivated and informed patients and members of the public to inspire and support us in our research programme. We gained insight during the workshop on how patients prefer to be informed, i.e. personal communication either verbally or written (letter or e-mail), is preferable over less personal websites or newsletters. This has influenced our dissemination plan. We are also reviewing our research priorities in light of the priority rating exercise.
We are preparing a package with the presentation slides and feedback on the workshop, to distribute to attendees, transplant patients and carers at centres which are recruiting to the clinical trial.
Dr Candice Roufosse and Dr Michelle Willicombe are now Imperial BRC PPIE Theme Champions as part of a pilot PPIE Champion Pairs scheme for the Immunology theme of NIHR Imperial BRC and will explore ways to embed patient involvement in our research programme and learn from others in the theme. We would like to enhance patient involvement as part of routine clinical care, e.g. in clinics and on the wards, for example through the use of digital technology, and intend to apply for small grants to support this.
Our group also applied to run a PPI Café organised by PERC, on a different subject (digital pathology).