Hello! I am Chloe and I was born and raised in Hong Kong but went to Sixth Form in Cardiff, Wales.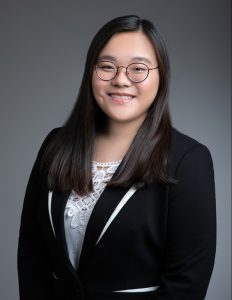 I am currently an undergraduate student here at Imperial College London for MEng Computing. Having been exposed to both sides of the globe, I would like to bring you Imperial College London, in a "when East-meets-West" approach. I am massively into anything tech-related, mathematics, and diving (SCUBA).
---
Hello World!
Since first year, the variety of events that DoCSoc hosts, no matter from Industrial to Social Events, Ice-Skating to Hackathons, have all attracted me and helped me to stay connected with my peers and colleagues in the tech industry. Recently I have been deeply engaged with organising some of the larger events like IC Hack 20 and IC Health Hack 20, and to pass it forward, I am now part of the DoCSoc family for both 20/21 and 21/22 academic years.
DoCSoc aims to be part of student's growth and even at these times, we want to help our students to break through and set higher goals. In this unusual year, DoCSoc decided to make something special, and this is how IC Hello World came to life. "Hello World" is often one of the first computer programs one writes at the start of the coding , and IC Hello World, was an introductory hackathon, made for anyone who hasn't participated in a hackathon before. IC Hello World was a 24 hour online hackathon, filled with events, fun, sleeplessness, and amazing ideas.
Throughout the weekend of the last week of Spring term, my committee and I got to present the all online event, with over £6600 in prizes, 5 categories, 4 industrial sponsors, over 300 hackers, and a total of 32 hours of goodness. We saw a large number of amazing projects and were utterly amazed by the quality from first-time hackers! From an Inter-hall Food Waste Reusing app, to a multi-user Stickman Charades, you name it, you see it.
It was definitely a fruitful and enjoyable weekend for us after a good year of remote working to gather virtually and gain a sense of normality, and we hope to move back to normal as the next academic year comes.
Looking forward to future hackathons and amazing ideas!
Until next time 🙂