Hello, my name is Aizaan and I'm a UKRI AI4Health PhD Candidate in Artificial Intelligence (AI) and Machine Learning (ML). I'm a Malaysian-born, British-trained physician with previous experience in neurology, medical education, epidemiology, and public health. My research project looks at using AI to diagnose disease progression in brain tumours from speech data collected from a mobile app developed by The Brain Tumour Charity. 
In September 2021, I was successfully selected as a Data Science for All/ Women (DS4A) Fellow and was invited to participate in their Fall 2021 training programme. This free technical programme is open to candidates in Europe and North America and less than 5% of ~5000 applicants usually get admitted. The programme is geared towards empowering women from underrepresented groups to pursue careers in data science and the Fellowship consisted of two tracks: Executives (for those planning on pursuing formal leadership roles in data-driven teams) and Practitioners (for those intending to become data scientists/ analysts/ quantitative researchers). Executives receive training using no-code cases, whilst Practitioners are trained to use Python, SQL and Tableau in real-world cases.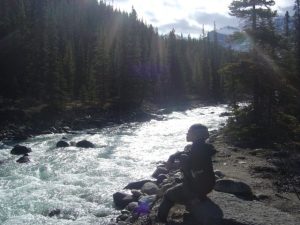 All applicants are required to submit an application form along with their CV and attend a 30-minute online interview.  Practitioner applicants are also required to sit a one-hour online assessment on core data science skills. As I was interested in consolidating my knowledge of statistics, epidemiology, and machine learning, I chose to apply as a Practitioner. I was tested on my knowledge of interpreting data, Python, database querying as well as basic Physics! Sitting that test made me realise how much I still needed to learn in data science, and I made peace with the fact that I might not be accepted for the programme.   
Within a week of applying, however, I was informed that I had been shortlisted for an interview. I was interviewed by one of the teaching assistants on the programme and we had a relatively informal discussion about my PhD as well as my motivation and vision should I be selected as a DS4A Fellow. I thoroughly enjoyed this process as whether I got accepted or not, I found myself connecting with someone across the Atlantic who was as passionate about their research and data science as I was. In less than a week, I was informed that I was accepted! Later, I also found out that I was the only clinician in my cohort.   
The programme
The 7-week programme consisted of data science lectures delivered on Saturdays, career development lectures on Tuesdays, meetings and career talks from different organisations, weekly meetings with mentors and weekly meetings with teaching assistants culminating in a project called Capstone which required the application of skills and knowledge taught in an academic programme. The programme was extremely well organised and there were always Correlation One staff members at hand to assist with any technical or administrative queries. We had 2-3 project and career-development deliverables to submit per week and were given lifetime access to the DS4A training and careers portal. 
Project showcase 
The fellowship culminated in a project showcase followed by a Grand Finale where the winning teams were selected. I was matched with team members from the same time zones who were able to dedicate similar amounts of time to the Capstone project. With guidance from our mentor and teaching assistants, we were tasked with solving a business problem or completing a social impact project using data-driven methods. My team was fortunate to have our mentor, Dr. Detlef Nauck, who was the Head of AI and Data Science Research at BT and a visiting professor at Bournemouth University.   
He was very supportive and involved in both our career and Capstone project development. He even linked us to the developers of Einblick, a no-code data analytics platform, in case we needed extra support. Our teaching assistants were data scientists, PhD students, and post-doctoral fellows from Ivy League institutions who helped clarify the problem we were solving and supported us with our analytical methods.   
The team
My team consisted of masters-degree holders and PhD students from the fields of biology, mathematics, mechanical engineering, AI, epidemiology, econometrics, and clinical medicine. We were all interested in the wealth of data on COVID-19 from freely available repositories and decided to study the impact of vaccine misinformation and uptake. Along with a project report, datafolio and PowerPoint presentation, my team also developed a dashboard where users can view where and when misinformation occurred and how this correlated with vaccine uptake at the same time and place.   
Winning the Crowd Favourite Project Award
It was a challenging process to identify a problem, find suitable datasets and implement unfamiliar methods when we could not meet in person. However, my teammates, mentor and teaching assistants carved time into their schedule (on top of their day jobs!) to make our project a success. Our efforts were rewarded when we won the Crowd Favourite Project award at the Grand Finale. The DS4A/Women fellowship programme certainly was an experience I will never forget.  
I thoroughly enjoyed working with such a diverse group of women who were all keen to learn, humble, experienced, accomplished and dedicated. I will not easily forget when we attended lectures, coded, wrote our report, practised our presentation, and designed our datafolio online together. Not only did my data analytics skills immensely improve during this period, my attitude and approach to research also changed for the better. I became more comfortable with the idea of venturing into the unknown, learning along the way and trusting my abilities.
Reflection
With my clinical medical background where I had little room for error, I initially found the fear of making mistakes in my PhD paralysing. With my mentor's guidance, I slowly realised that in research failures are very much part of the process, and the trick is to be consistent with my work, such that the mistakes are made frequently and are then rid of early on.  
The career development exercises that we did with our mentor also helped me take ownership of my diverse experiences as well as gain better clarity of my strengths and professional direction. I am extremely grateful to have been selected for this programme and I hope that retelling my experiences will be of some assistance to others who are embarking on similar paths.