Wednesday 23rd June is the 8th global annual celebration of International Women in Engineering Day, an international campaign of visibility on social media, that aims to shine a light on our diverse engineering role models, and encourage more people to consider engineering as a profession for all. 
This year, women students and staff from EEE have been sharing their journey into engineering and their proudest achievements, along with some words of advice to girls and young women who are thinking about a career in STEM.
---
Swetha Lakshminarayanan is a third year student on our MEng Electrical and Electronic Engineering degree course. Outside of life in EEE, Swetha practises karate — she's the secretary of the Shotokan Karate society at Imperial, and also makes time to swim and play piano.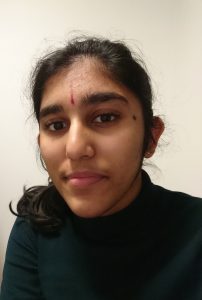 How did you become an Electrical / Electronic Engineer?
"I was inspired to pursue Electrical and Electronic Engineering after completing a six-month engineering project at sixth form with a local engineering company. My task was to develop software to enable remote units to communicate with each other in hazardous areas, and though the learning curve was steep, the project was very interesting and highly successful. This opportunity helped me to get a taste of what life as an electronics engineer might look like and encouraged me to start considering the field of Electronics as a career path to follow."
What's your proudest achievement as an engineer?
"My proudest achievement as an engineer is being awarded the UKESF scholarship by Jaltek systems this year. I am very grateful to have the opportunity to work for and be recognised by Jaltek Systems, working on diverse engineering projects, whilst learning and applying the theory I have learnt so far in my degree day-to-day."
What piece of advice would you give to a girl who is thinking about studying EEE?
"I would say that if you are interested in electronics and enjoy mathematics go for it! There is a close-knit cohort of female students that interact regularly through the WiEE society, which is a nice place to relax and support one another amidst the busy terms of EEE. Don't be afraid to ask questions and enjoy the process!"