We interviewed 3rd year MSci Physics student Bilgesu Aydın for our series! Bilgesu was President of the Imperial College Physics Society during the academic year 2020-21. She was the youngest president ever and the first woman to hold the title (as far as anyone in the Department today knows).
How did you come to study Physics?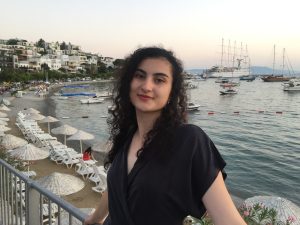 I come from a fairly academic family, both my parents are academics and I spent most of my summers as a child around the university, among PhD vivas, chilling around with books. Academia was something in my life from a very young age. When I was younger I was definitely very interested in science – I used to read a lot of popular science books and magazines. I then had a period where I had changing phases of interests – these ranged from various forms of art and design to law and economics. It really wasn't until my last two years of school that I decided for sure that I wanted to study physics and an internship I did at an observatory over the summer helped me make this decision. The pleasure I got from being able to answer questions about everything around me made want to learn as much physics as I can.