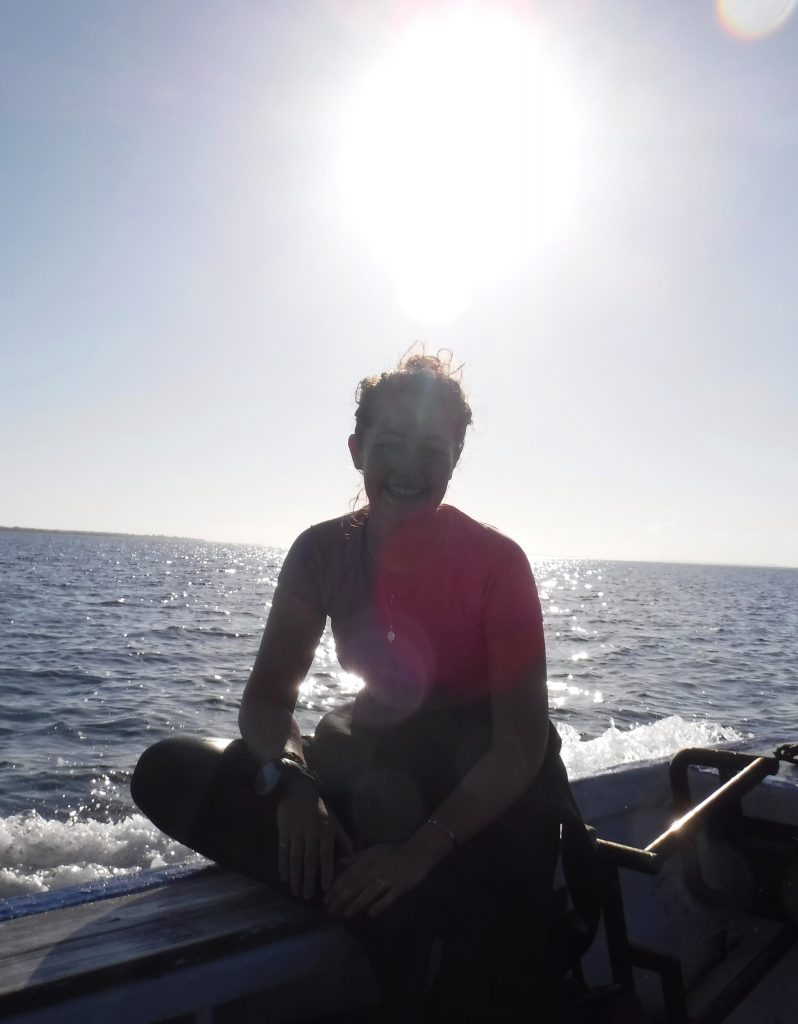 Postgraduate student, Kitty Froggatt, is currently studying an MSc in Environmental Technology at Imperial's Centre for Environmental Policy.
In addition to her studies, she is also the group leader for Operation Wallacea expeditions at Imperial.
In this blog post she reflects on her own experience as an Operation Wallacea volunteer, and how it has impacted both her choice of further study and future career aspirations.
Value, versatility, and wonder
Throughout my life, I have consistently been made aware of the undeniable value, versatility, and wonder of the natural world. This all started from my experience growing up on a farm in Staffordshire, where values of environmental stewardship, and the vast natural capacity of even the smallest areas of land has been endlessly affirmed.
My academic studies – not only at school, but also as an undergraduate at the University of Bristol, where I studied a BSc in Biology – further heightened my enthusiasm for the natural world and provided me with valuable skills, fieldwork experience, and opportunities to review many aspects of the diverse and perplexingly complex world in which we live.
Graduating – and feeling lost
In my final year as an undergraduate I looked to the future, not only because I was considering my own career aspirations, but also because of the uncertainty of what is to come for ecosystems, organisms, and natural resources. Upon graduating from university, I found myself lost, lacking inspiration and direction for the next stage of my life. It was for this reason that I decided to volunteer for an overseas conservation and research programme with Operation Wallacea.
Operation Wallacea offers fantastic opportunities to partake in overseas biodiversity research projects. They operate in fifteen countries worldwide, including Indonesia, the Peruvian Amazon, South Africa, Madagascar, and more! Research Assistant positions, as well as opportunities for undergraduate and master's level thesis research projects, are still available in both marine and terrestrial environments, and I really encourage fellow students to use their summer holidays to seek out and take advantage of volunteer opportunities like this if they can!
My expedition to Hoga Island
My volunteer expedition experience ran for two weeks, from 28 July – 10 August 2019, and was located on Hoga Island, part of the Wakatobi Marine National Park, South-East Sulawesi.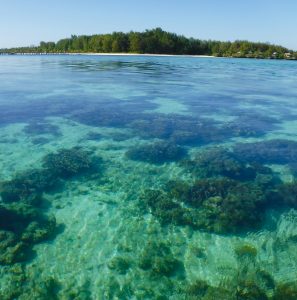 On my expedition I undertook a specialised course on Indo-Pacific reef survey techniques. We were given a detailed insight into the vast biodiversity, threats, and ecosystem function of this astonishing area. Along with this, the course provided the opportunity to practice organism identification and data collection strategies in the field, as well as achieving a PADI open water qualification.
The opportunity to experience a fragile marine ecosystem first-hand, and gain specialist knowledge of marine organisms present in this unique environment, inspired me to continue my travels in Indonesia, where I was then able to complete my PADI advanced diving qualification. The experience also motivated me to apply for a master's degree specialising in sustainable development or environmental management. I hoped that this would further my interdisciplinary outlook on tackling environmental and sustainability issues and strengthen my knowledge of how policies and resources can be developed and implemented to limit further degradation and extinction.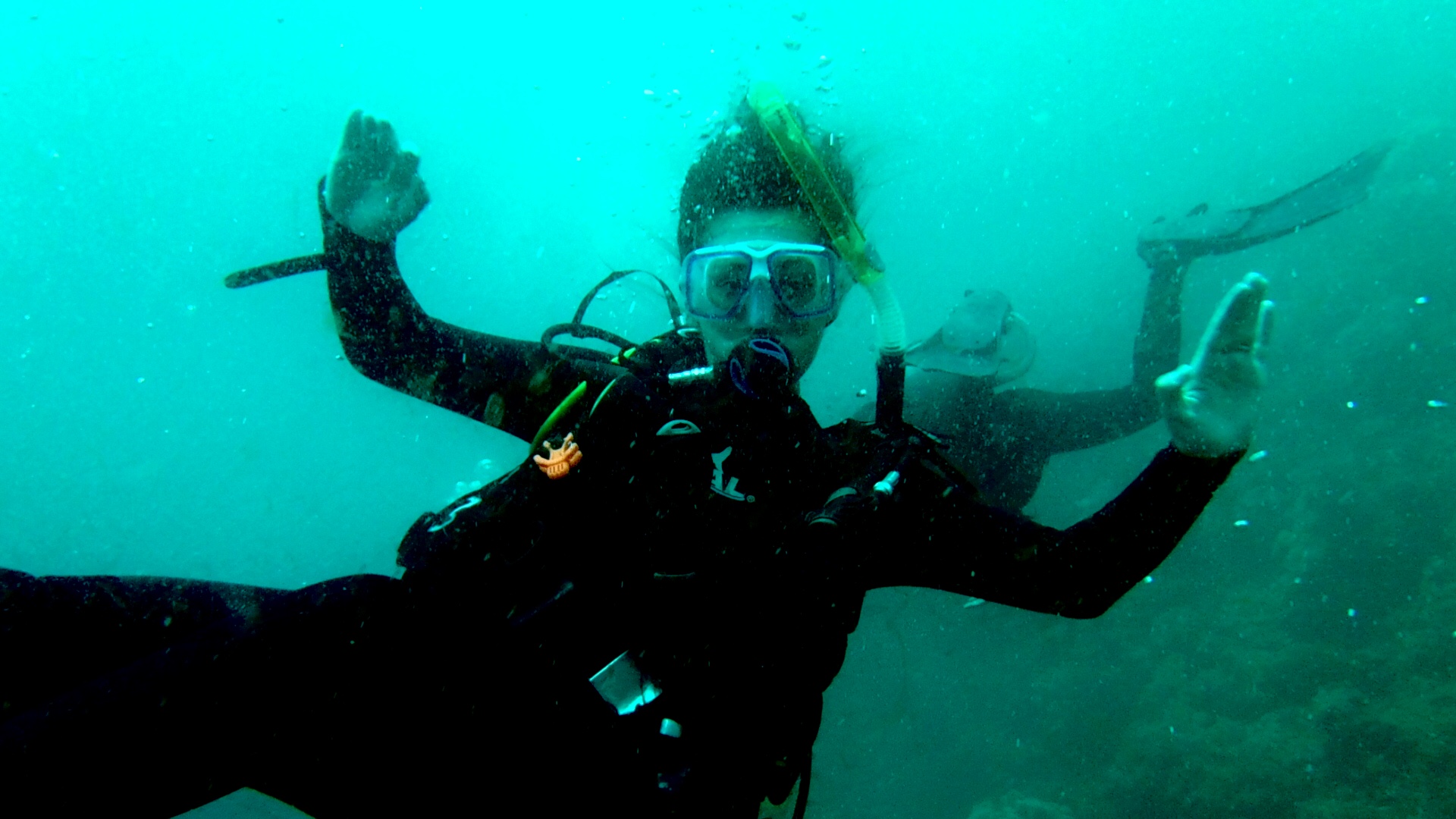 The chance to speak at the Royal Geographical Society
Before completing the expedition, I was awarded the Alfred Russel Wallace Grant for Outstanding Field Ecologists and kindly sponsored by Premier Oil to take part in the project. As part of the award, I was invited to speak about my experiences at the Royal Geographical Society (RGS) in November 2019. Walking along Exhibition Road towards the RGS, which is located next to Imperial's South Kensington campus, I fell in love with Imperial. I made the ambitious decision then and there that Imperial was where I would like to complete my MSc… and here I am!
An incomparable opportunity
My experience volunteering with Operation Wallacea provided me with an invaluable insight into how to uphold and implement social and environmental responsibilities, while efficiently conducting important conservation research. The project has helped guide my future career outlook and aided me in securing my place on the Environmental Technology MSc at Imperial. I could not recommend the experience and Operation Wallacea more highly!
Find out more
Volunteer opportunities and support at Imperial