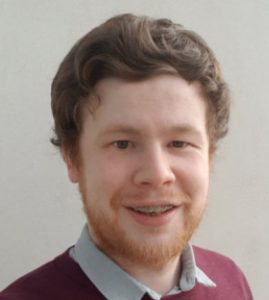 Five early-career researchers from Imperial recently presented their research at the annual STEM for Britain parliamentary poster competition.
Ben Lewis, who works in the Vilar and Kuimova research groups in the Department of Chemistry, and the Vannier group at the MRC London Institute of Medical Sciences, won the Gold Award in the Chemistry category for his research: 'G-Quadruplexes: Unravelling the next knot in the DNA story'.
In this blog post he reflects on what it was like to present his work to MPs and Lords at the Palace of Westminster.
By Ben Lewis
As PhD students, we often get opportunities to present our work to other researchers – whether within Imperial or beyond. It is very unusual, though, for us to have the chance to present to MPs and Lords. That's one of the unique features of the STEM for Britain poster competition, held annually for early-career researchers by the Parliamentary and Scientific committee. (more…)