In December 2021 PhD students from Imperial's Centre for Environmental Policy (CEP), Dyson School of Design Engineering (Dyson) and Business School (ICBS), organised an event in response to COP26 and the environmental crisis.
'Beauty of a More Colourful World' brought together twelve postgraduate research students from six different departments to showcase how their research ties into addressing environmental problems. In this blog post one of the organisers, Yurong Yu, reflects on the experience.
Author: Yurong Yu | Photo credits: Yunwan Tao.
My fellow co-organiser, Neel Le Penru, and I initiated this event because we realised that the complexity of environmental problems requires interdisciplinary collaboration, so opportunities for interdepartmental communication among researchers is vital. It's also crucial for junior researchers to learn how to communicate their research to a non-specialist audience, to achieve a greater impact.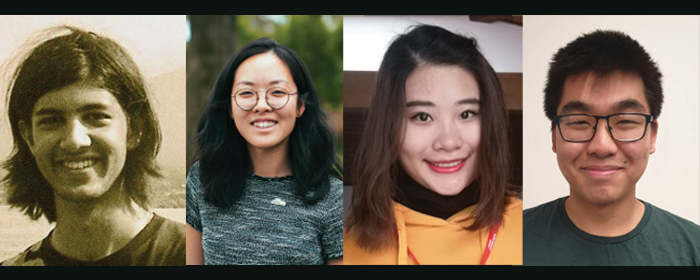 After some discussion we came up with the idea of inviting interactive and entertaining presentations from multiple departments, using different formats such as demos, prototypes, installations and games to inspire members of our Imperial community. The title, Beauty of a more colourful world, not only refers to the colourful environmental system, but also our diverse Imperial research community. The "flash mob" element came about because of the tight timeline – normally an event like this takes months to plan and carry out, but we didn't want to miss the perfect window created by COP26, so we sped up and made it come true in five weeks! (more…)