Accelerate, a student-led STEM initiative (profiled on Imperial News back in January 2021), has recently been highly commended for the Student Award for Excellence in Societal Engagement at Imperial's recent President's Awards.
In this blog post, co-founders Jasneet (Physics) and Simran (Chemical Engineering) tell us more about their engagement and entrepreneurial activities, and reflect on what it was like to win the award only a year after launching.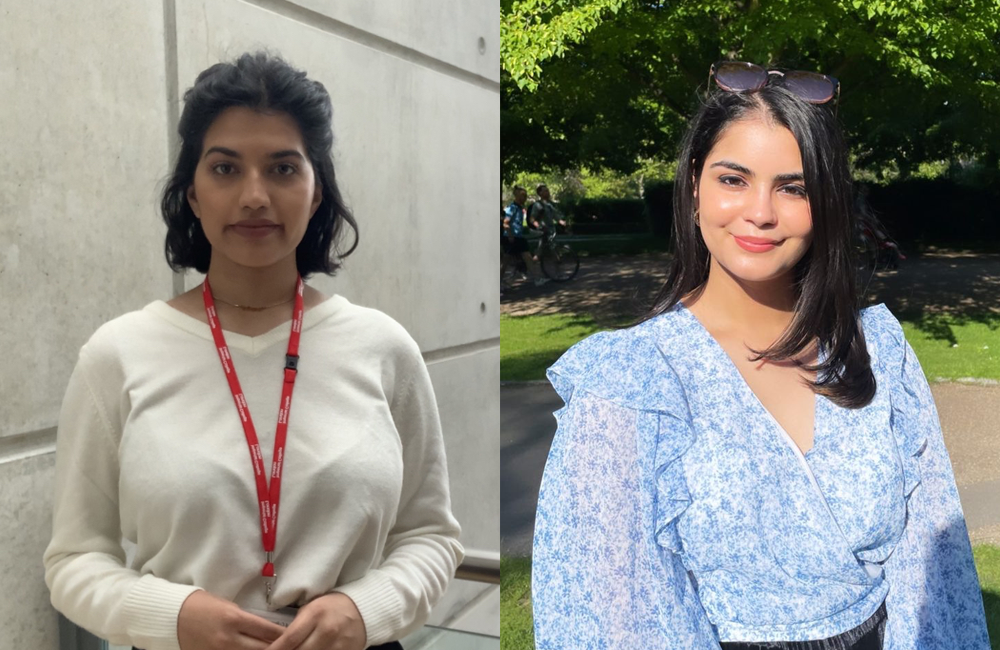 By Simran Sangla and Jasneet Kaur Taak

During the peak of the Black Lives Matter movement in the summer of 2020 we realised more than ever the importance of creating opportunities for people, regardless of their socio-economic background or the colour of their skin. Accelerate was the outcome of this realisation, created as a platform that provides students and graduates with equal opportunity. Drawing on our own experiences, and coming from BAME backgrounds ourselves, we rarely saw initiatives focused on helping BAME students attain top university offers or high positioned job roles. Thus, we started Accelerate in the hope of bridging the diversity gap for ethnic minorities through mentoring and support, aiming to build a supportive community of mentors and mentees that helps students gain access to resources and opportunities that we wish someone had told us about when starting our own academic and career journeys.
The Accelerate journey
The best part of the Accelerate journey has come from being able to see the value added to students' experiences, and seeing how the platform has helped them. It's kept us busy – in our pilot 1-1 Mentorship Scheme we matched over fifty BAME mentees to a mentor! Additionally, going down this route with a friend (and now co-founder!) has been an exciting experience as we have similar values and share the same vision and passion for Accelerate, which has made all the important milestones of our entrepreneurial journey even more enjoyable. Though we have had some really positive experiences, such as partnering with Imperial's Physics department, there have also been some challenges along the way, such as difficulties with time commitments as well as cost and resource restrictions.
To navigate through both times of adversity and joy, we have used skills and experiences gained from our degrees, especially the entrepreneurial modules. Therefore, it was an honour to be listed on Queen Mary University London's (QMUL) alumni site as one of the five entrepreneurial initiatives for enterprise week! From utilising this skill set, our aspirations beyond our degree have become clearer as we are both very much interested in eventually working as full-time entrepreneurs. One of the areas we would love to continue our focus on is towards creating social impact by working with young people in the field of education to empower and mentor them in becoming successful leaders.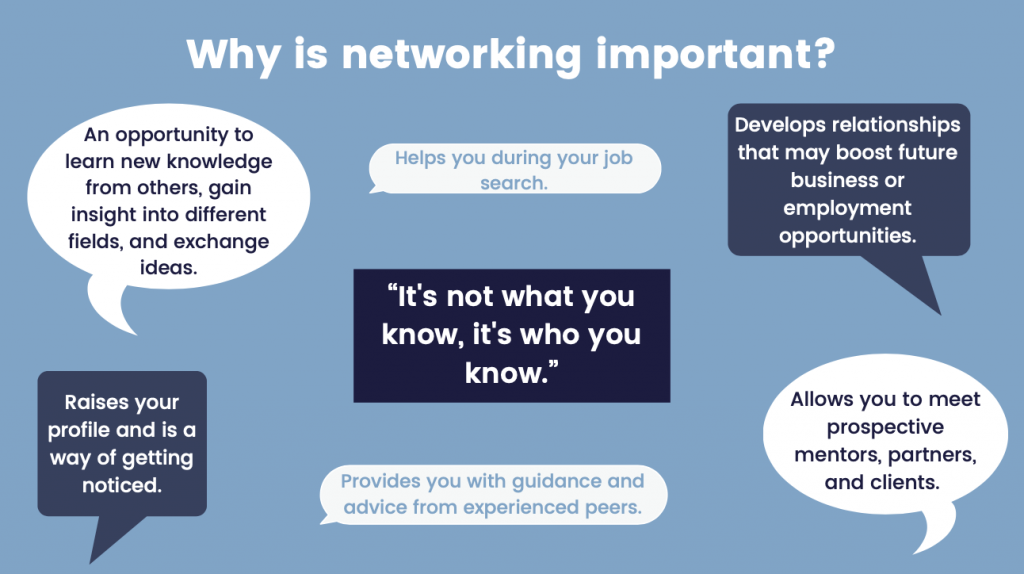 Our engagement activities are aimed at young students, ranging from the ages of 14 to 25, targeting those predominately from BAME backgrounds. We've created a mentorship scheme, where we match students to a mentor in their field of interest for a three-month period during the university and job application season. We have also hosted a series of panel discussions, workshops and networking sessions comprising students and professionals from different industries. In order to bring these events to fruition, we have been featured on podcasts, partnered with the likes of QMUL, and collaborated with initiatives including icanyoucantoo.
The perks of STEM engagement
STEM and BAME engagement is important to us because we have first-hand experience of seeing how instrumental it is to have a mentor who gives you invaluable advice all whilst helping to shape your career path. We now see the relevance of the BAME and women in STEM talks hosted at our schools and universities as they help motivate you to pursue a career in STEM whilst giving you a taste of what to expect. This type of engagement makes you aware that, even though you may be the only woman or the only person of colour in the room, this should not stop you from asserting your presence and speaking up. During our later years at university, and at work, we have seen the importance of diversity through the broad range of ideas and experiences it brings, and that "anything is possible with hard work", a phrase commonly used in STEM engagement events.
The benefits of being involved in STEM engagement are that you get to expand your network to people in the STEM industry who are working on really innovative projects – from starting their own business to working in industries such as Decentralised Finance (DeFi). It's always stimulating to have discussions with others about STEM – and it's often talking with others that you develop new and innovative ideas! We have been lucky enough to give our STEM insights in radio interviews and at The Cabinet Office's Commission STEM Roundtable event.
Volunteering is rewarding
We are humbled to have worked with and supported so many people over the duration of a year, and this process of starting Accelerate has had an overwhelmingly positive impact on us! Over the past year, we can thankfully say Accelerate has not only turned us into better leaders with a better style of communication and appreciation for time commitments, it has also made us more compassionate individuals. From creating and developing Accelerate, we can see the impact that just one networking event can have when it comes to inspiring students and helping them achieve their goals. It gives us immense pride to know that the young people that have used our mentoring scheme have gone on to secure internships at companies such as Rolls Royce.
Volunteering your time on initiatives such as Accelerate allows you to help the next generation of STEM leaders. It also helps you individually: from building your network and becoming part of an inspiring community, to gaining exposure, fresh perspectives, ideas and approaches. As we progress through our careers, there is always a lot of encouragement around developing your leadership, communication and networking skills – and where better to do this than as part of a rewarding initiative that gives back to the community!
Awards such as the President's Award are so important to us, as they help increase knowledge and understanding of the work we do. Not only do we look forward to helping more students and recent graduates as our network expands, but we also hope our story will inspire others to pursue their own ventures!