Sungyeon Park is a second-year Biological Sciences student at Imperial. In this blog, she talks about her exciting summer placement in the Ikeuchi Lab in Tokyo, where she cultivated neural tissues for research. Her work may one day inform our design of AI!
What inspires the design of Artificial Intelligence (AI)?
When posed with this question, we may often consider the physical appearance of AI, especially when they imitate human beings. An example is Sophia, a social robot that can recognise faces and emotions and was developed by Handon Robotics in 2016.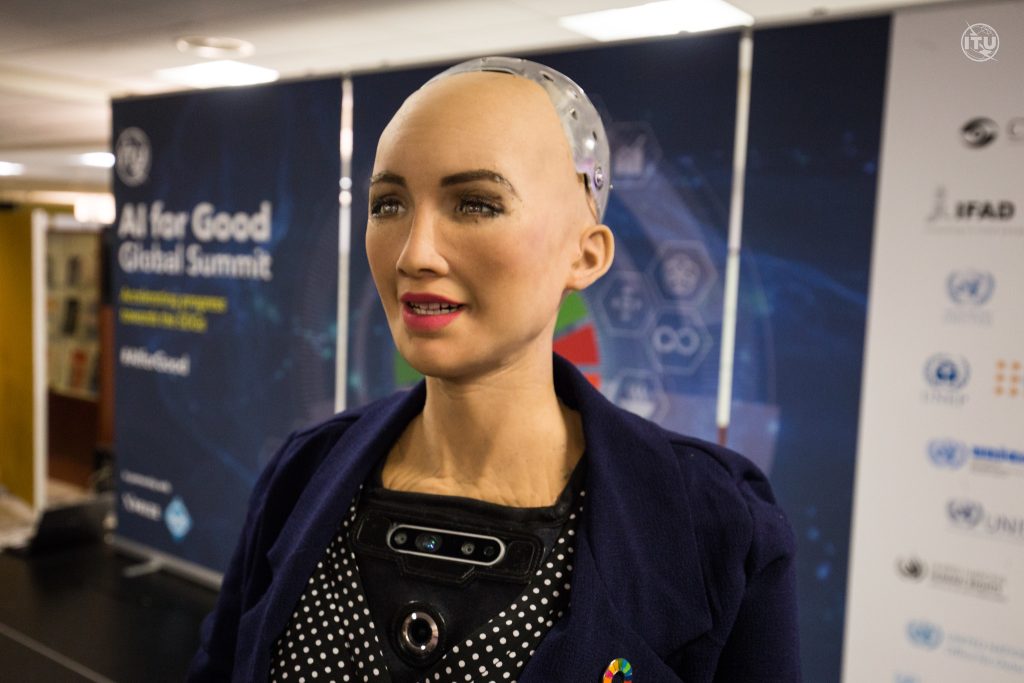 Not only does Sophia look like a human, but her movements are co-ordinated by her human-like brain, which uses deep neural networks.
That way, Sophia's ability to track faces and generate believable physical movements can be reactive to a large array of social situations.
The development of AI machine learning algorithms has always relied strongly on taking inspiration from our understanding of different regions of the brain. Consequently, scientists in expanding fields of neuroscience and bioengineering have been cultivating artificial brain-like tissues from stem cells to unlock a deeper appreciation of brain mechanisms.
The Ikeuchi Laboratory: Do Artificial Neural Circuits Function like the Brain?
The Ikeuchi Lab at the University of Tokyo creates artificial neural circuits using human induced pluripotent stem cells (iPSC) to research various brain functions. By generating multiple functional neural circuits that connect between one another to form a tissue, the brain function within each region will be further revealed.
By creating this brain-like structure that serves as a model, scientists would be able to further study the molecular mechanisms of mental functions, possibly leading to the development of an AI system that potentially surpass the human brain's natural abilities.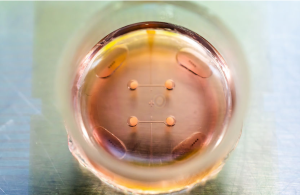 There are genetic, psychological and environmental factors that may act in combination to produce abnormalities in neural circuits, resulting in mental disorders. Understanding how and why mental disorders develop is not only important for healthcare, but now also has applications in the design of AI tools.
Despite the fact that our understanding of mental disorders has vastly improved since the 20th century, difficulties remain in finding how each specific abnormality would cause a particular mental disorder.
Observing different abnormalities in artificial neural circuits would not only accelerate the advancement of the pharmaceutical industry, but also allow scientists to take a step closer to developing a training system for a neural tissue that will help them possess spontaneous higher-order functions, including cognition and behaviour.
I stumbled upon the Ikeuchi lab by reading about their collaboration with the DLX Design Lab, which is a lab that consists of designers that seek collaborations with researchers and companies from a wide range of industries.
The project, 'Talking with Neurons', was investigating the human-neuron interaction by inviting an audience to talk to neural organoids and observe their responses. This made me interested in how complex but accessible neuroscience is to the public and motivated me to challenge myself to understand artificial neural circuits further.
My internship at the Ikeuchi lab focused on growing, passaging (i.e. splitting) and differentiating iPSC cultures for neural network models. I took images for six consecutive days to observe how the colony of each culture expanded and subsequently split into new cultures.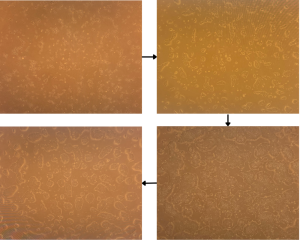 Various dissociation reagents can be used to passage iPSC cultures into smaller colonies, with each reagent passaging the culture to different extents. For instance, tryPLE further individualises the cells, whereas ReLeSR splits them into relatively larger colonies.
On the sixth day of observing colony expansion, we passaged using ReLeSR, EDTA and tryPLE to compare the growth of each colony and differentiate them using the Trilineage Differentiation Assay Kit. Determining the differential ability of each culture with an array of dissociation reagents would allow us to decide on the most ideal reagent we would like to continue using in the future.
Most of the lab communicates in English as there are many students from various countries who come to work in the lab over the summer. Since each of them are working on their own projects, I had the opportunity to learn more about the ways in which neuroscience can be studied and about different academic journeys!
Working as an intern at the Ikeuchi lab not only gave me a hands-on experience with iPSC cultures, but also enabled me to establish personal connections with the affiliates and learn about what the lab environment is like at UTokyo.
How to make the most out of an internship abroad
There are not many open internship applications available for first-year students, so researching labs that interest you and contacting them directly is rather important. I was encouraged to apply for internships to explore different branches of Biology by my personal tutor (Professor Samraat Pawar) and received additional support from my career advisor (Dr Steve Connolly) to build a strong CV.
Emailing several labs consistently from at least three months in advance is a must, as you may face more rejections and setbacks than expected.
Imperial provides plenty of support even if you're not applying for labs within Imperial. I have found the JobsLive portal and internship programs such as AIESEC to be helpful when finding open applications, but if, like me, you would like to apply for a specific lab instead, try contacting your personal tutor and departmental career advisor for guidance.
Maintaining a healthy work-life balance is crucial when pursuing a placement. No matter how busy your internship gets, focusing on hobbies for an equal amount of time helps you preserve a stress-free lifestyle. Since so many people in Japan are passionate about their hobbies, I found numerous opportunities to perform, compete and socialise.
During my internship, I worked on a dance performance with one of my favourite instructors for a showcase organised by the dance studio I attended. No matter where in the world you choose to pursue a placement, perhaps also try looking for projects or performances that you can commit to for a short term that you would enjoy!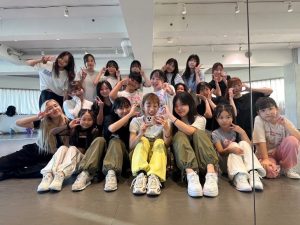 This opportunity has allowed me to consider the careers I would like to pursue in the future and has given me unparalleled insight into the reality of working in a lab. Next year, I am planning to find placements in pharmaceutical companies so I can get a taste for different careers before I graduate. The multidisciplinary nature of Biology really makes me excited about the various modules I will learn in my future studies.
I would like to thank Professor Yoshiho Ikeuchi for hosting me this summer, as well as Angela and Soshi, who helped me understand and apply my knowledge of iPSC to practice during my internship. Special thanks to Professor Pawar and Dr Connolly for helping me out during the spring term when I was searching for labs to contact as well, I appreciate their support so much.