September 2019 saw the 4th Conference of Research Software Engineering (RSEConUK 2019) take place in Birmingham, UK. From the 17th-19th September over 350 RSEs, software engineers, researchers and people with a wide range of related roles came to the University of Birmingham to participate in the largest Research Software Engineering conference yet.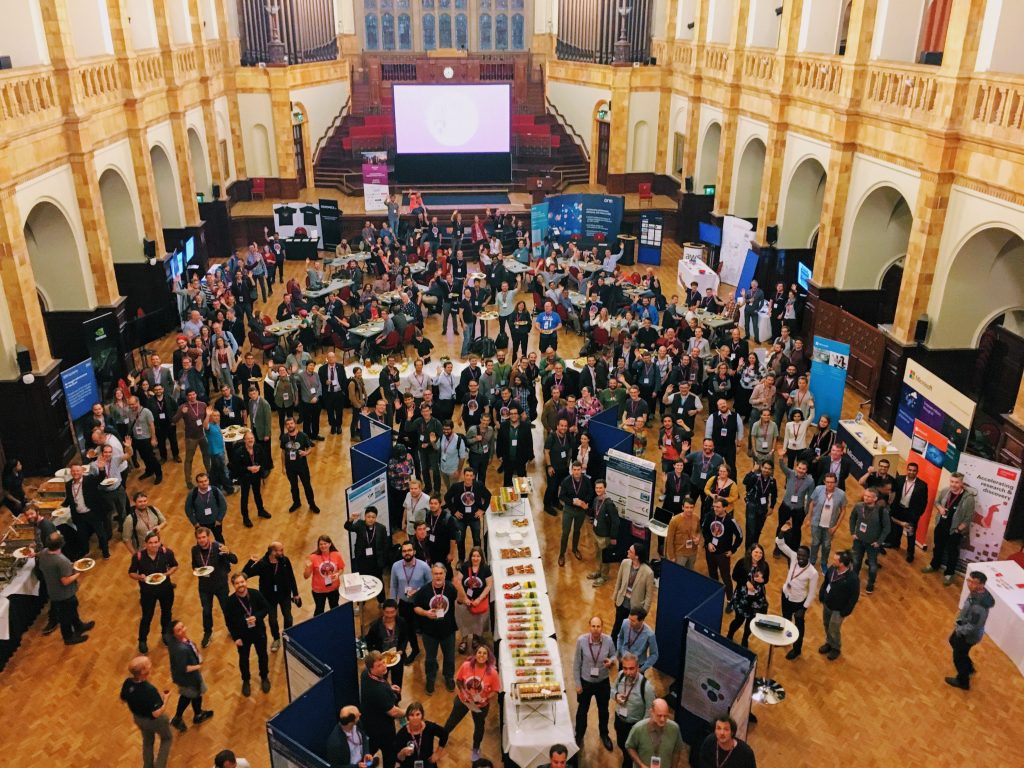 While the majority of the attendees were from the UK and Europe, the conference attracted people from around the world.
The conference has been growing each year and this time there was a packed schedule including two keynotes, a series of parallel sessions with talks and panels, a day of workshops and some additional special sessions such as RSE Worldwide.
Imperial was well represented with 11 members of the College attending the conference at various times during the week and getting involved by volunteering, giving talks, joining panels, running workshops and presenting posters:
Paul Bartholomew, Department of Aeronautics, gave a talk in the Revitalising Legacy Languages session: Developing Fortran using Python and Literate Programming.
Lucy Whalley, Department of Materials, was part of a panel discussing Software development best practices – Why aren't we implementing them?
Gerard Gorman, Department of Earth Science and Engineering, was one of the presenters in the RSE Summit @ Microsoft – Cloudy in Brussels session.
Jeremy Cohen, Department of Computing and Mark Woodbridge, RSE Team Lead, supported by Stefano Galvan, Department of Mechanical Engineering, presented a poster on Supporting research software at Imperial College London which included a number of authors involved in the RSE Team, community, and training activities from accross the College.
Led by Diego Alonso Álvarez and supported by Mayeul d'Avezac and Christopher Cave-Ayland, the RSE Team ran a 3-hour workshop session on GUIs for Python – improving the accessibility of scientific software.
Marko Krznaric, Department of Surgery and Cancer, was one of the many volunteers helping to make the conference run smoothly, assisting attendees and supporting the session chairs amongst a range of other tasks.
Susan Littleson, HR, and Jeremy Cohen were on a panel Supporting RSEs at the Science and Engineering South universities and across the UK. The panel was organised by 4 members of the UK RSE community representing different SES institutions. Jeremy Cohen was one of the panel's co-organisers.
It was fantastic to see so much participation from Imperial and representatives from many different departments across the College. This provides a great example of how Research Software Engineering at Imperial is such a vital element of the College's research output and we look forward to seeing an even greater presence from Imperial at next year's conference.