On 20 November 2019 Mark Woodbridge and Jeremy Cohen represented Imperial College at NL-RSE19, the first annual conference of the Netherlands Research Software Engineer community.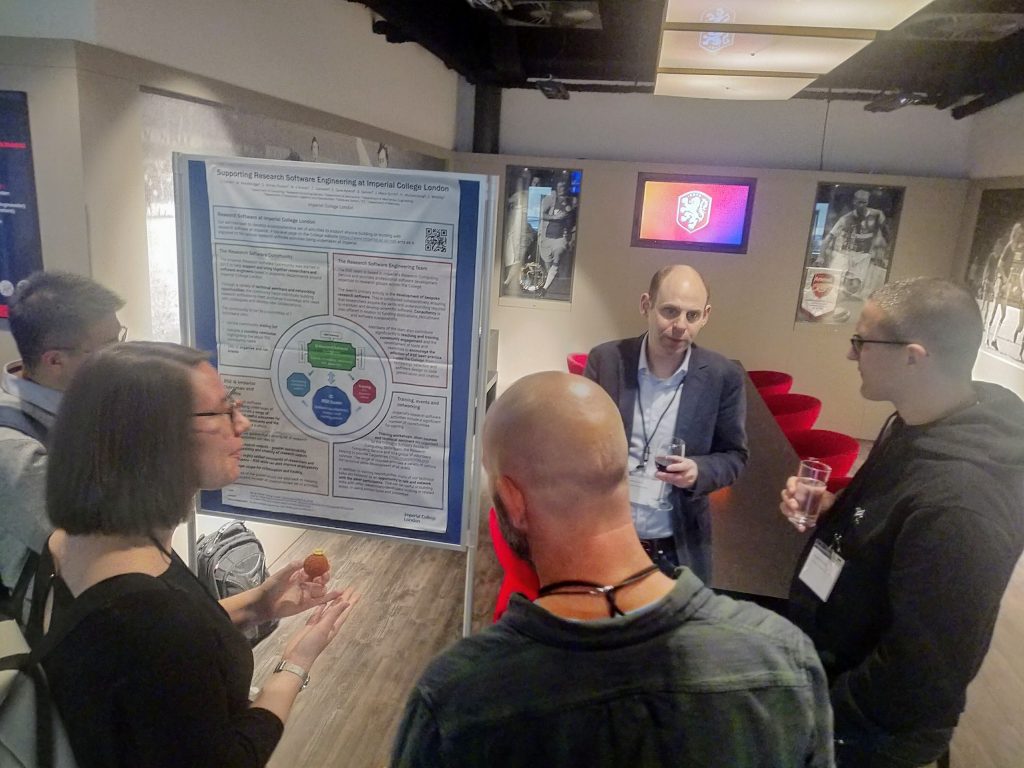 Their presentation, Strength in Numbers: Growing RSE Capacity at Imperial College London (10.5281/zenodo.3548308) described the expanding groups involved in RSE at Imperial, their respective activities, and how examples of these are fostering collaboration and awareness across the College. They also took the opportunity to display a poster first shown at UKRSE19 that highlights key aspects of these initiatives. The talk and poster generated much interest and resulted in productive discussions with members of the NL-RSE community in relation to building inclusive communities, long-term support for research software, personal development opportunities for RSEs, and how best to support the broad range of research typically carried out in larger institutions.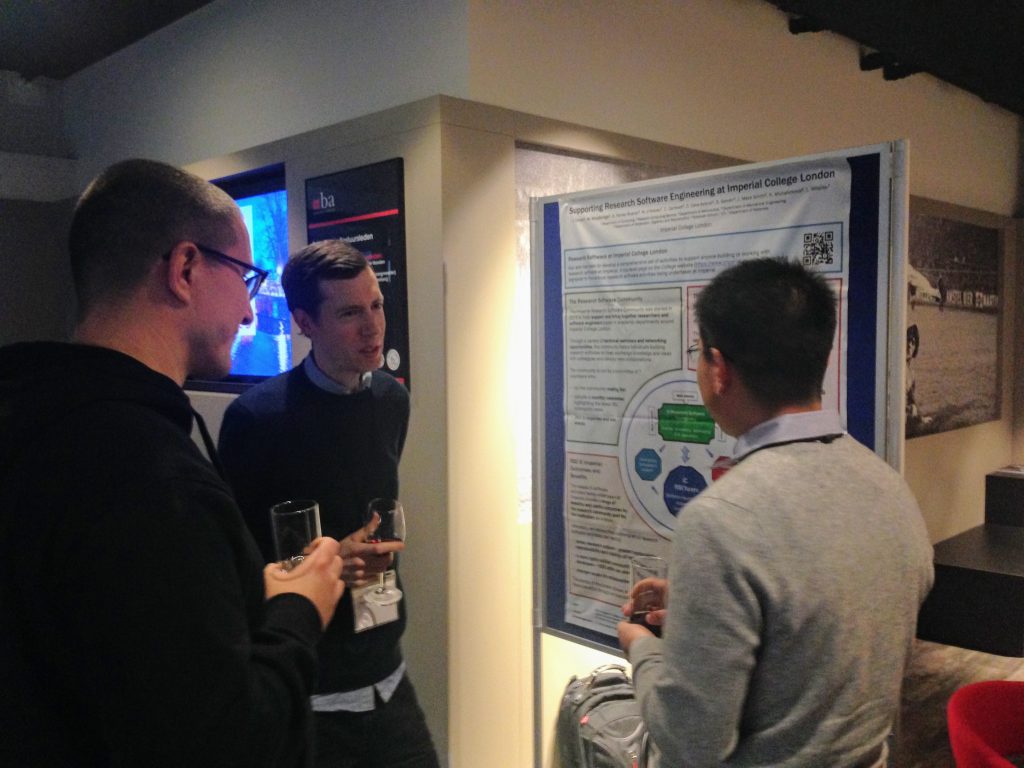 Many thanks to the organisers (in particular Niels Drost and Ben van Werkhoven of the Netherlands eScience Center) for the opportunity to engage with the vibrant and rapidly growing RSE community in the Netherlands.