RSLondonSouthEast 2020, the annual gathering for Research Software Engineers based in or around London, took place on the 6th February at the Royal Society. The College was strongly represented by contributions from RSEs based at Imperial.
Full talks:
Lightning talks:
Posters: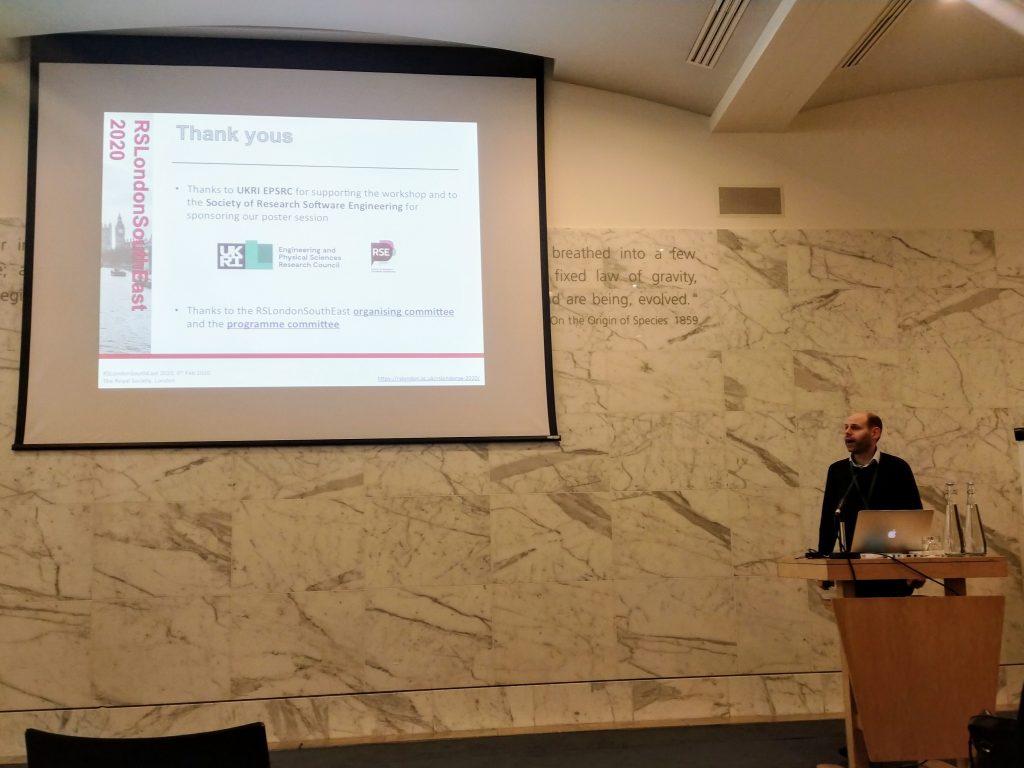 Jeremy Cohen (Department of Computing) was the chair of the organising committee. Stefano Galvan (Department of Mechanical Engineering), Alex Hill (Department of Infectious Disease Epidemiology) and Jazz Mack Smith (Department of Metabolism, Digestion and Reproduction) served on the programme committee.
Many thanks to all the committee members and everyone who presented, submitted proposals or attended on the day, and to EPSRC and the Society of Research Software Engineering for their support. For more information from the event check Jeremy's full report, RESIDE's blog post or #RSLondonSE2020 on Twitter.