In this blog post, we will look at:
What All-Party Parliamentary Groups (APPGs) are and do
How you can engage with APPGs
How The Forum can help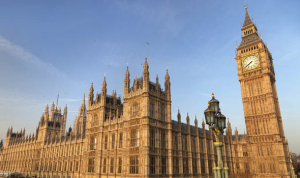 What are APPGs?
APPGs are informal groups which meet to discuss an issue of concern. They have no official status in Parliament, are cross-party and usually contain members from both the House of Commons and House of Lords.
APPGs focus on a very specific issue – either a country or a subject. As a result, MPs and Lords usually form or join groups whose focus they are very passionate about. This also allows charities, campaign groups and other non-governmental organisations to become more involved in the policy-making process. They often provide a secretariat to run the APPG's administration.
Unlike House of Commons Select Committees, APPGs do not directly shadow the work of government departments. They will generally be considered effective when they influence debate and change government policy, which due to their informal nature, varies hugely. It can depend on how regularly they meet, who they engage with, the quality of any inquiries and reports they produce and whether their focus is of interest to the Government of the day.
As of January 2019, there were 692 APPGs. To give you an idea of the wide range of APPGs, listed below are just a few APPGs whose topic begins with the letter A:
Moreover, listed below are some APPGs, also just beginning with the letter A, that may be relevant to Imperial researchers:
How can you engage with APPGs?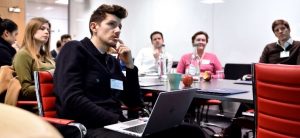 APPGs are a useful way to engage with MPs, Lords and non-governmental organisations who share a passion for your specific subject area.
Inquiry submissions: APPGs can invite written submissions for inquiries, which provides an opportunity to present your evidence to policy-makers.
Policy briefing: Even if no inquiry is ongoing, you can still submit a briefing note. This summarises your research, the policy changes you recommend and why it's relevant to these specific policy-makers.
Attend meetings: APPG meetings are free to attend but you may have to register in advance. Contact the secretariat to see if it may be useful for you to speak on your research findings.
Host visits: APPGs often organise visits to teach members about various issues. It may be worth inviting an APPG's members to Imperial to see your research first hand. For example, the APPG on Vaccinations for All visited Imperial's International AIDS Vaccine Initiative (IAVI) Human Immunology Laboratory (HIL) in July 2019.
How can The Forum help?
As Imperial's policy engagement programme, The Forum can help you engage APPGs in various ways.