Dr Kam Pou Ha (@kampouha) recently obtained her PhD in Infectious Disease (Bacteriology) from Imperial College London, working on host-pathogen interactions and antimicrobial resistance in Staphylococcus aureus. She continues to work at the MRC Centre for Molecular Bacteriology and Infection (CMBI) at Imperial, but this time on interactions between human neutrophils and Shigella species.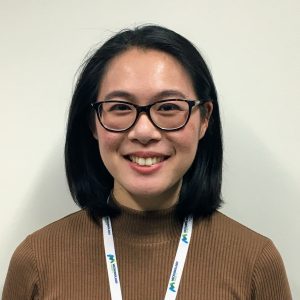 As researchers, policy isn't something we think about often, or at all. Our work can seem very distant from the lives of those in Westminster. But, as we've seen in recent months, scientific research can and does have significant public policy impact. It's just hard to know where to start. For me, attending the policy training run by the Institute for Government and The Forum was a great way to find out how. Here are my top 5 tips from these sessions:
Keep up to date with current events and government priorities
Most of us are probably already keeping up to date with the news. Sometimes, what is in the news can directly relate to our work. But unless we know what is happening, it's hard to know when we could be involved.
So the first step is to keep on top of current events and government priorities. Particularly science-related ones.
If you have Twitter (as I'm sure many of you do), then this can be as simple as following the relevant Twitter accounts from government and Parliament. Here are a few to get you started:
The Forum also tweets about relevant research and policy news and opportunities (@imperial_forum) and sends a regular policy bulletin to Imperial researchers via email.
Target your engagement
What really stood out to me during the workshop is that to an outsider, the government is very large and complex. There are a multitude of departments and sub-departments, not to mention all the non-departmental public bodies.
It's good to know which of these are most relevant to your research, so you can be heard by the right people and contribute more meaningfully.
Many government departments have a webpage where they list their Areas of Research Interest. The subjects listed are often current issues, or those that may become of interest/relevance to the public in the future. See also The Forum's briefing on Areas of Research Interest.
Secondments to government departments are available for early-career researchers or PhD students, via the Cabinet Office Innovation Team. In addition, The Academy of Medical Sciences runs 3-month funded internship schemes where PhD students can learn more about how science policy is developed. POST also host many different fellowships.
Targeting your engagement also applies to any scientific societies you may be a part of. These societies often include routes to engage in science policy on their website or in their regular newsletters, and on occasion, may reach out to their members for input into government consultations.
Finally, consider if any think tanks and charities are working on similar issues to you and reach out to them.
Build your profile
One thing that was highlighted during the workshop was the importance of a public profile.
If you're hard to find and follow, then it's less likely that others (including policymakers) are going to have the chance to engage with you.
So, update your LinkedIn and institutional profiles! Make sure you are searchable via keywords and tags. If you use Twitter, try to provide useful, interesting and re-tweetable content to your followers.
Some of us already have a very active social-media profile, in which case – well done! However, the rest of us probably have some work to do…
Avoid jargon
Policymakers often do not have a scientific background. This is important to remember.
As a result, describing our work in a simple, jargon-free way is the best way forward. If the term is at all science-related, it may be helpful to provide a short definition that a layperson could understand.
One of our activities was to provide a 2-min summary of our work to someone from a non-scientific background. I would recommend this to everyone, regardless of whether they intend to engage in policy or not. We are so used to talking about our work to other scientists that we often end up using technical terms that others may find hard to understand.
Find a friend or family member who knows nothing about science and give it a try. It's harder than you think!
Stick to the point
When an academic asks a question, we're often interested in other aspects of the research, or where research in the field may lead. This can lead to a long answer that strays from the original question.
With policymakers, it would be better to just answer the question. Ideally, a short answer without jargon (see above). Their work is generally on a shorter timeframe than what we're used to in academia, and extraneous details take up time.
So yes, they may be interested in other aspects too, but will ask for that if needed. This is particularly the case if the answer is part of a consultation.
In short: stick to the point, no deviating!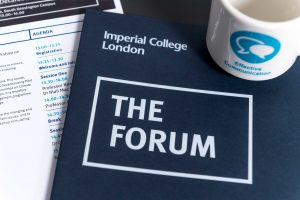 Hopefully with these tips, you'll be zooming ahead at communicating with policymakers in no time. If you'd like to find out more about policy engagement, The Forum provides helpful resources and holds regular seminars for researchers interested in policy engagement, as well as providing bespoke 1-1 support.
Good luck on your policy journey!