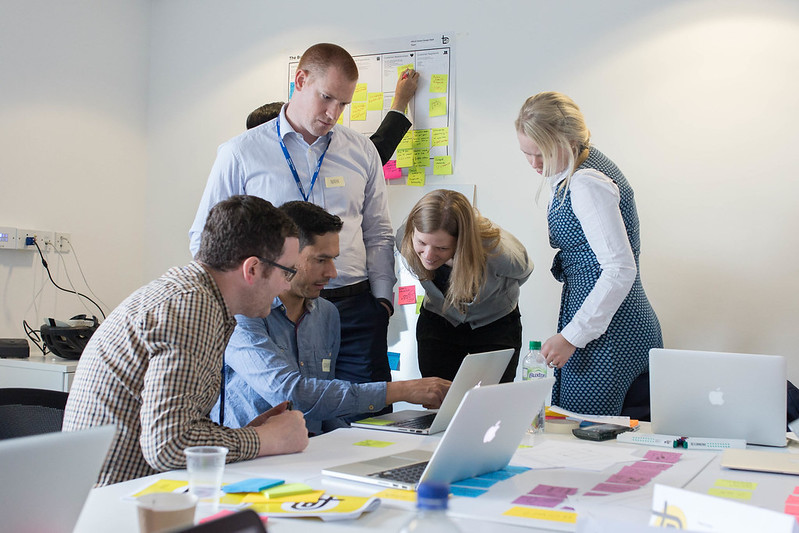 'Big Data' has become a bit of a buzzword. But for us at the Big Data and Analytical Unit, it's our bread and butter.
The Big Data and Analytical Unit (BDAU) is the health data hub in IGHI's Centre for Health Policy. We're a multidisciplinary team that collaborates with clinicians, academics and data scientists across the College (and beyond!) to support improvements in health through better use of data. But what exactly does that mean?
Here's a typical day for the BDAU to show you what that looks like in practice.
Keeping data safe and secure
Around 8:30 am, Davina Tijani, our Research Support Analyst, reviews the emails we've received in our team inbox. There's an email from Alice, a new Clinical Research Fellow who is designing an app to support clinicians' decision-making. Dr Hutan Ashrafian, Academic Lead for the BDAU, pointed her in our direction. Her first set of results are in, and she needs a secure environment to store and analyse them.
Davina walks her through the data security and protection training she must take before she can access our server, the BDAU Secure Environment (BDAU SE). Once Alice sends back proof that she has passed the necessary training, Davina loads her data onto the server and grants her access. Alice can then crack on with analysing her data using statistical software called R.
It's now about 10 am. Mahsa Mazidi is on the phone. She's our Head of Data Management. She's working through an application for a Hospital Episode Statistics dataset with NHS Digital on behalf of Alex, a post-doctoral researcher from Imperial's School of Public Health. NHS Digital wanted to verify that we have all required certifications, policies and procedures to securely host their data. Mahsa confirms that we have ISO 27001 certification (a type of security standard) and have NHS Digital's DSP Toolkit, which means we can securely store and process NHS Digital datasets. Our Case Officer is therefore content and confirms the application will move to the next step. Mahsa lets Alex know that all is on track and we should have his data soon.
Making sense of human voices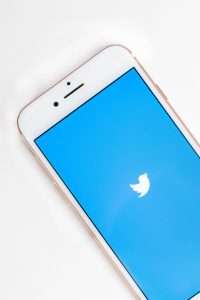 In the meantime, Neil Clifford has been emailing with Maria. Maria is an Honorary Research Fellow based in Germany, who is working on a project with Imperial's Department of Mathematics. She's having trouble with her Natural Language Processing (NLP) work on the BDAU SE. NLP is a branch of artificial intelligence used to understand and interpret human language data, which could be anything from the information collected in feedback forms and reports to social media posts.
After some troubleshooting, Neil, our Systems and Security Administrator (and resident expert in the Python programming language) realises that Maria needs a few Python NLP libraries installed on the BDAU SE. Once he securely installs them, Maria can analyse the free text of some 1 million tweets about the public's attitudes towards sharing patient data.
Building a clearer picture
After lunch, Melanie Leis and Roberto Fernandez Crespo come back from a meeting with the Medical Director's Office of an NHS Trust. The Trust has a dataset that they would like to use to better understand the quality of care provided in their hospitals, and we think we can help. Melanie is the Director of the BDAU, and Roberto is our Analytics Fellow.
Roberto has built a prototype of a dynamic dashboard in Tableau, a data visualisation suite. This could help the Trust's leadership team quickly gather insights from the data using advanced analytics and visualisation techniques. After the meeting, the Trust has decided they'd like to jointly seek funding to build this. Melanie will now draft an application for a grant to make this dashboard a reality and bring the research to life.
Our vision
At the BDAU, it's our aim to enhance patient care through more effective use of health data. The projects we mentioned above are just some of the ways that we're working towards this goal.
Our hub – a strategic unit within the Institute of Global Health Innovation – supports the full lifecycle of research to make impactful findings. All the way from the scoping of projects to advanced analytics and data visualisation. We also ensure that the data is stored and managed appropriately, in compliance with data protection regulations.
If you'd like to learn more, please email us at bdau@imperial.ac.uk or drop by to say hi. We're located on the 10th floor of St Mary's QEQM building in Paddington (room 1069).