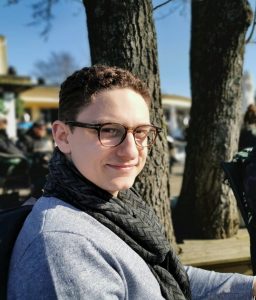 Chemistry PhD student, Filip Aniés, was awarded a Geoffrey Wilkinson Prize Studentship in 2018 to pursue postgraduate research under the joint supervision of Professors Martin Heeney and John de Mello. To mark the centenary of Sir Geoffrey Wilkinson's birth this year, Filip has written reflections on his PhD experiences so far, and on the impact that the studentship has had on his research and career. He also gives some tips on applying for PhD study.
Sir Geoffrey Wilkinson, born on 14 July 1921, completed his PhD at Imperial in 1946, was Professor of Inorganic Chemistry at Imperial from 1956-96, and was awarded the 1973 Chemistry Nobel Prize. The Wilkinson Charitable Foundation generously supports an Imperial PhD studentship in his memory.
By Filip Aniés
My journey to PhD study at Imperial
In a way, my journey to becoming a chemistry researcher started in October 2014, as I arrived from Sweden to undertake undergraduate studies in Chemistry at Imperial. With no personal contacts at Imperial – or at all in the UK – it was a big step to take, but I was excited about the idea of studying abroad, as well as the opportunity to join a university with a great reputation for research quality, and a department with a solid history as a contributor to chemical science. Throughout my undergraduate studies, I always found it particularly inspiring to come across facts and examples in various lecture courses or textbooks which had been discovered in the very department that I was part of! Not the least, of course, Sir Geoffrey Wilkinson's discoveries, which popped up on multiple occasions, such as in the context of organometallic chemistry.
Through the Undergraduate Research Opportunity Programme (UROP) I had the opportunity to try out academic research in the Department as soon as my third year of undergraduate studies ended. I thoroughly enjoyed working in such an ambitious and innovative environment, and started looking for a PhD position whilst carrying out my Master's research project. Knowing this, my supervisor informed me of an inorganic chemistry studentship funded by the Wilkinson Charitable Foundation, which seemed relevant to me. We applied together, and I was overwhelmed when my application was accepted, as it meant that I would be able to stay at Imperial and continue carrying out research!
Life as a PhD student
My research in the Heeney group focuses on the synthesis of various functional materials built partly or fully from inorganic components. Compared to some other PhD projects, my research spans a relatively wide range of materials, including silver nanoparticles and carborane compounds. Being a synthetic chemist means that I spend much of my time in the lab, walking around all day embodying the general stereotype of a scientist in a white lab coat, boiling colourful solutions in round bottomed flasks. Of course, this has been difficult under pandemic restrictions (unfortunately a bathtub doesn't qualify as adequate lab space, so working from home is made difficult!), but on the other hand, a lot of time was freed up for much needed reading and writing: towards student assignments, research papers, preparation and background reading for my own research, or simply keeping up to date with discoveries related to my field.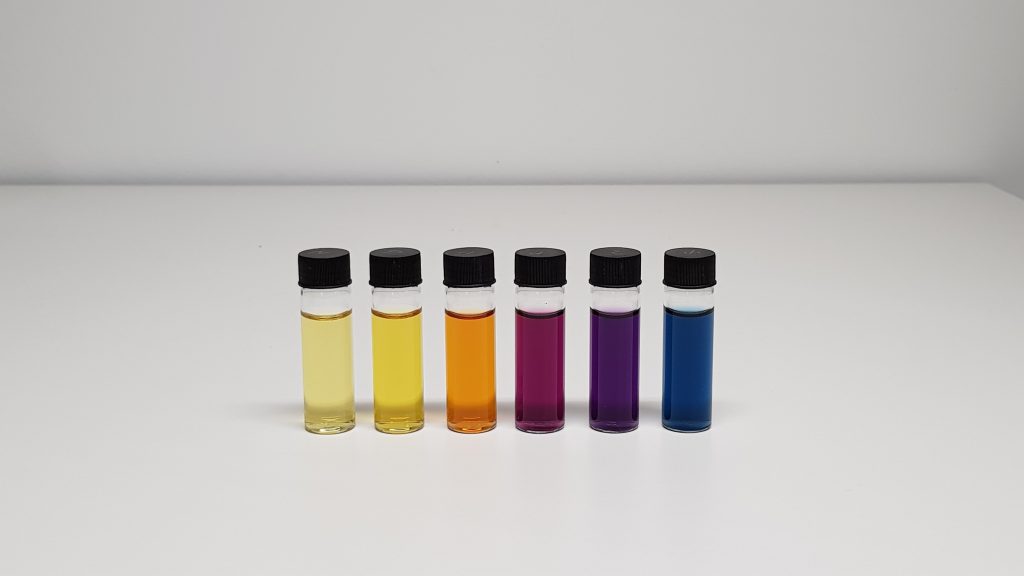 I feel very fortunate having ended up in the department and research group where I am. Conducting research at the Department of Chemistry places you in an incredibly ambitious academic environment and provides access to world-class facilities and equipment, and I am part of a very fun and supportive research group with brilliant group members. Furthermore, I enjoy a lot of freedom in shaping my own research, whilst still having a lot of support and feedback from my supervisor. One of the things I enjoy the most with academic research in general is the interdisciplinary and international aspects, as most research is more-or-less collaborative. This context has allowed me to gain new perspectives and ideas from materials scientists and physicists based in places such as France, Australia, and Saudi Arabia. I'm also enjoying the general flexibility that comes with PhD studies, and my favourite PhD motto is: "Every day is a Saturday, but you work Saturdays." (Of course, some people prefer a more standard 9-5 style routine, but I have yet to grow up…)
Opportunities as a Wilkinson scholar
As I repeatedly came across Sir Geoffrey Wilkinson's discoveries in various lecture courses during my undergraduate studies, I was often reminded of his legacy, and his role in making the Department of Chemistry what it is today. Considering Wilkinson's remarkable contributions to the chemical sciences and his strong ties to the Department, I felt very honoured to be awarded a studentship in his name. Furthermore, it is safe to say that had it not been for the generous support of the Wilkinson Charitable Foundation, I would not have been able to carry out research studies at Imperial. In addition to general financial support, the Foundation has also provided support for a research visit at NTNU in Trondheim, Norway, and via occasional catch-ups with board members, who have always been both curious and encouraging about my research.
Tips for others thinking of pursuing a PhD
The research group is a make-or-break: Make sure to seek out a supervisor who is both supportive of their students, and also able to provide good opportunities for you as an aspiring researcher. A friendly research group is also important to create a positive environment. It can be difficult to know in advance whether a person is a good supervisor, or a group is friendly, so approach the supervisor directly to express your interest in their research and potentially doing a PhD, and if possible, also make contact with someone in the group to ask about their experience.
No funding, no research: Make sure that you know how funding is provided in relevant countries/universities/departments, as it varies a lot. Again, it may be wise to reach out to a supervisor that you would like to work with to ask what opportunities there are in terms of funding – they will be used to navigating this, and may be aware of additional sources of funding.
Get early research experience: Not possible for everyone, but if you're considering doing a PhD, and you get the opportunity to try out academic research in advance – take it! Not only is it great on your CV, but more importantly, it gives you insight into whether that type of work is for you.
Never mind the topic: Perhaps a controversial piece of advice, and maybe not applicable to everyone and everything, but in my opinion the precise topic of the PhD is less important than many other aspects when choosing a PhD. This is simply because – from my personal point of view – as soon as you really start reading into something, and you reach the limits of current human knowledge or technical possibilities, and you start coming up with ideas of how an existing problem could be approached… that's the point where everything becomes interesting!
Find out more