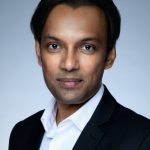 Dr Viraj Perera is Director of Industry Partnerships and Commercialisation in the Faculty of Natural Sciences. In this post he highlights the reasons why the Knowledge Transfer Partnership (KTP) programme, run by Innovate UK, is such a valuable opportunity for collaboration and funding, detailing how FoNS academics can learn more about the scheme and its benefits. 
By Viraj Perera
Championing translational research
Innovate UK is the nation's innovation agency and is a part of UK Research and Innovation (UKRI). Its approved budget for 2021-22 is £667 million, which is greater than the budgets approved for BBSRC, AHRC and ESRC funding combined. This clearly indicates a major thrust towards championing translational research in solving real-world problems in industry settings.
Innovate UK manages the Knowledge Transfer Partnership (KTP) programme, facilitating its delivery through a range of partners including the Knowledge Transfer Network (KTN). Each partner plays a specific role in the support and delivery of the programme.
A question of funding
KTPs are funded by Innovate UK, other government co-funders (the Scottish Funding Council, Welsh Government, Invest Northern Ireland, Defra and BEIS) and businesses. KTP projects involve the knowledge and expertise of academics to business-critical projects. Each KTP is thus a three-way collaboration between a university, a company (or a not-for-profit organisation) and a graduate or a postgraduate recruited and employed by the university to work with an industry partner, supported by an academic. Consequently, KTP projects strengthen the relationship between the academic institution and industry, providing multiple opportunities for ongoing collaborations. To be able to apply, the businesses must be UK-based and financially viable, and the proposed KTP must deliver a step change in the organisation's performance.
The cost of a KTP project is shared by the business and by Innovate UK who contribute 50-67% of the project cost via a grant to the university. The business or industry partner makes a cash contribution for the remaining project cost, with SMEs contributing 33% and large businesses 50% per annum. The grants in total are approximately £100K. KTP is delivered on a full economic cost basis which means that the 10% of the academic's time involved in KTP is 100% funded. Each KTP project can last between 12 to 36 months, based on the time needed to deliver the desired outcomes.
Rewarding collaborations
The KTP has been set up for conducting industry relevant research to apply knowledge and expertise to solving real-world problems. It's a great way of scaling up our activities with industry partners, especially SMEs. Average statistics reveal that three new research projects and two research papers have been created for each KTP project. This can invariably lead to the identification of new research themes and contribute to the Research Excellence Framework (REF). The academics get the opportunity to lead rewarding and continuing collaborations with innovative businesses seeking research expertise to succeed, as well as the opportunity to publish in high-quality journals.
Applications to KTPs bear a high probability of being successful, with around 80-90% of applications being awarded. Funding competitions are open round the year and businesses and organisations from any sector are eligible to apply.
KTP seminar
29 March 2022 | 12.15–13.30
The FoNS Industry, Partnerships and Commercialisation (IPC) team, together with the Faculty office have organised a KTP seminar on 29 March 2022 from 12.15–13.30 for further raising awareness amongst Faculty staff. We warmly invite (and strongly encourage!) FoNS academic staff at any career level to join this session. It'll be a great opportunity to explore Innovate UK funding opportunities and its KTP initiative.
Mark Lynch (Knowledge Transfer Adviser, Innovate UK) will give an overview about KTPs, explaining how the scheme works, the review process and all the benefits and support for academics and businesses. Mark will also tell us how to apply to the programme, and there will be time for Q&A.
Got a question?
If you have any questions please contact Viraj Perera (Director of Industry Partnerships and Commercialisation, Natural Sciences or Ester Buchaca-Domingo (Strategic Research Coordinator).