Every year the Royal College of Science Union's (RCSU) international science communication competition, the Science Challenge, welcomes entrants from schools across the globe. This year's competition focused on climate change, with questions set by Professor Lord Robert Winston, Professor Kathy Sykes, Professor Richard Templer and Dr Paulo Ceppi.
In this post RCSU Vice President Operations, Trinity Stenhouse, reflects on what led her to the VPO position as a first year undergraduate. why the Science Challenge has been designed to focus on sci comm for non-specialist audiences, and the importance of making science meaningful.
You can also find out more about this year's winning entries!
By Trinity Stenhouse
A sci-comm challenge by design
Science is often seen as a specialist subject, and this can make the general public feel disconnected from it – disheartened from getting involved, assuming that it's only after taking a degree in a specific area that you're you qualified to engage in it. The truth is, we need everyone to care about science and share their thoughts. Only by opening discussion to wider society can we really make way for scientific development. There are lots of different ways to engage with science, and lots of ways that science impacts our lives every day; everyone can find out more about – and in some cases feed into – academic research. Science communication can also play a huge role in tackling misinformation.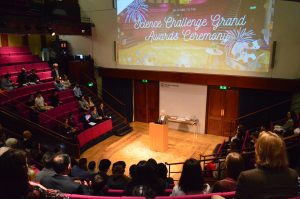 Our theme for this year's Science Challenge was climate change, which really lends itself to science communication – lots of different audiences need to know about this urgent subject. Our questions asked candidates to discuss why people might fail to believe climate change is a threat, explain the technicalities and evidence behind it, and communicate these messages with leaders. The responses we received from candidates were fantastic – and the standard incredibly impressive. These young scientists are paving the way for a better future, so I would like to thank everyone who participated. In fact, one of our judges, Professor Kathy Sykes, said that it was "an absolute joy judging the Science Challenge. The quality of the entrants was extremely high, and their pleas to a leader to make change were clear, passionate and persuasive. Well done to everyone who was involved!"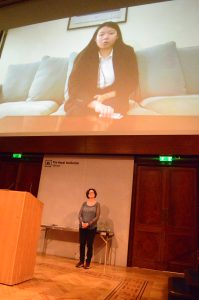 Making it meaningful
As scientists, it's our responsibility to communicate ideas to the public, backed up by research and evidence, not just make decisions by ourselves. The inaccessibility of scientific material, plus the amount of information that's available to audiences from all kinds of sources, can contribute to distrust in science. If we can communicate things so that everyone can understand and contribute to discussions, then we have the chance to correct misinformation calmly through explanation.
It's also useful to remember that not all world leaders have scientific backgrounds, so the people making the most important decisions likely won't know what you're talking about unless you can explain it. Looking to the future, the more people involved in scientific discussions, the more progress we will make, even if not everybody can do all the maths.
Independent thinking
For school students, projects and competitions like the Science Challenge encourage independent thinking and research, skills that students – A-level and undergraduate – don't necessarily get the opportunity to develop before they get further on in a degree. These skills are integral at university, so these kinds of activities are invaluable to get into a more mature academic mindset.
For Imperial students specifically, communication isn't a big part of our degrees, but it will most likely play a part in our careers, such as when applying for research funding grants or giving talks to other professionals. In the former case, there's no guarantee that investors will have in depth scientific knowledge on your subject, so you will have to find ways to communicate it effectively. The Science Challenge is great practise for this.
I'd say never be scared to enter a competition like this. By participating you're already taking that crucial step to become informed, inspired and able to make a difference, regardless of whether you win. The Science Challenge is an extremely rewarding part of what the RCSU does for the community. I look forward to seeing where it goes in future and I encourage everyone to stay tuned and participate.
A journey to the RSCU and a journey out of lockdown
I've always been involved with communities, and I like to try and help people, so when I joined Imperial in 2020 'Wellbeing Representative' seemed like a natural thing to apply for. After my election, I realised how much the pandemic was affecting the wellbeing of my year group – it was so much harder to assimilate as a cohort during lockdowns, and I recognised the long-term effects this could have not just in the present, but throughout our degrees and into the future. I tried to make online activities to build a community, but there wasn't too much uptake, and I felt like the people who were struggling the most wouldn't be the ones who joined.
When the Prime Minister announced the lockdown easing plan in early 2021 I decided to plan some in-person events because I wanted to give everyone something to look forward to. So, as Wellbeing Rep I started organising in person picnics for my year group as soon as we were allowed to meet outside. These were a great success, but obviously they were limited to my own departmental year group – 1st Year Physics students.
I then contacted RCSU President Aparna Pillai suggesting we organise a whole RCSU end of year event. Aparna, Mareya Saba (who was then Vice President Activities) and myself started working on an end of year ball for RCSU students. The tickets sold out instantly and prompted us to organise a second event the day after!
As elections were going on for unfilled positions at this time, and RCSU Vice President Operations was open, Aparna asked me if I would run for it. As a first year, I had never thought about running for an RCSU position as I thought that was more for older students. Nonetheless, I ran, and luckily won – so here I am! I've really enjoyed being a part of the Executive Committee this year, and I will be happy to continue next year as RCSU Vice President Activities.
What's it like being an RCSU Vice President?
I've really enjoyed working with external professionals for the Science Challenge. Our judges were outstanding throughout the process, and it was wonderful being able to talk about science with such passionate and knowledgeable people. Managing to get James Corden to speak in the launch video was incredible, and I would like to thank Professor Lord Winston for getting him on board.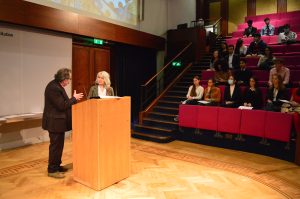 I have definitely gained a lot of experience in organisation and events planning. Firstly with getting the Royal Institution to host the event, and then a lot of work went into preparing the Awards Ceremony. I had also never hosted an Awards Ceremony before, so this was a new experience which I essentially had to improvise on the night. Everyone seemed happy with how it went though, and I'd like to thank the team (Xavier Keogh, Susan Rutter, Kiarash Shaddel and Lingyi Wang) for making sure everything ran smoothly.
The most challenging thing has been time management, since RCSU is not the only committee I am on. I have lots of extra curriculars, and of course, I also have my degree to do. The Science Challenge isn't the only thing that comes under the VPO position – I also manage Broadsheet, our termly magazine, sponsorship, alumni relations and our website, and attend meetings with the rest of the Executives and the Union. It's a lot of fun being able to work with such a variety of teams, but it keeps me on my toes.
Find out who won this year's competition, plus watch the entrants' videos on the FoNS website.