Students from the MSc Ecology, Evolution and Conservation course ventured to Lundy Island to learn fundamental fieldwork techniques. Max Khoo tells us about his experience birdwatching, accompanied by his photographs of the island's wildlife and landscape.
By Max Khoo
It was 2.00 on a Monday, 28 November 2022. Alarms were ringing, and 33 students from the MSc Ecology, Evolution and Conservation course had been up since just past midnight. Despite this, we were more than excited for what was to come, for it was not like any other week on campus. We would be travelling across land, air and sea to a remote island off Devon where the Bristol Channel meets the Atlantic Ocean: Lundy Island, where we would be spending our time learning about biodiversity and population biology on a field course.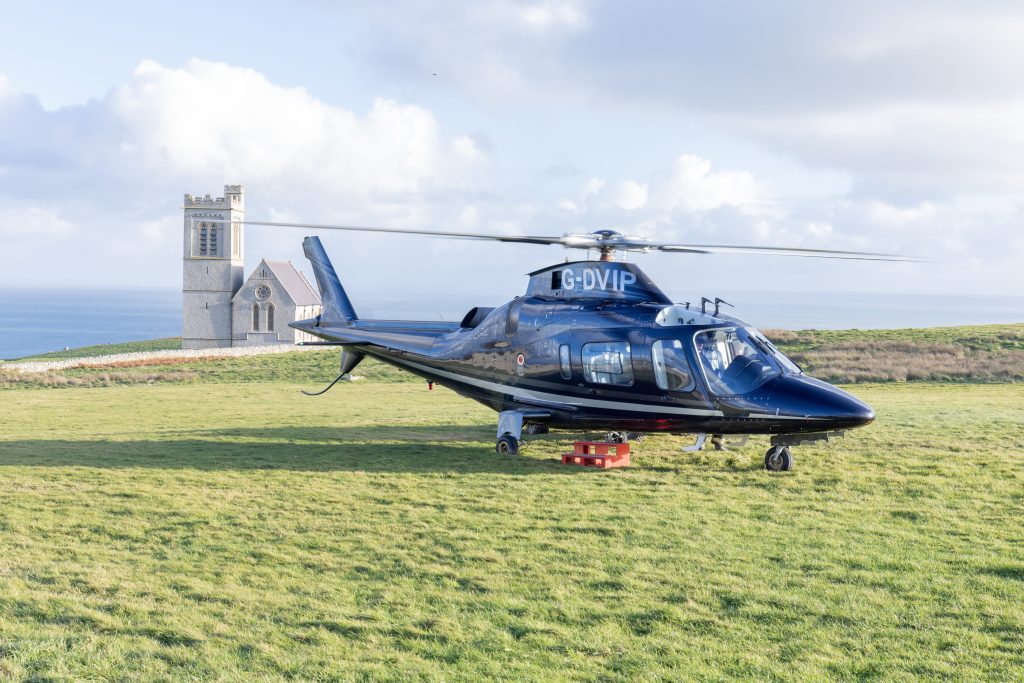 A helicopter ride to Lundy allowed us to have a bird's eye view of the island. Only three miles long and half a mile wide, we could see most of the island entirely from above.
Upon our arrival on Lundy, our class gathered in the historic St. Helen's Church to be briefed on our tasks, which included learning how to survey fungi and birds – both important skills for any field ecologist to learn. The bird survey was a competition amongst the students to find as many species as possible during the time that we had on the island. This was where the unlikeliest of trios: I, a Singaporean mammal ecologist; Sinan Gürlek, a budding Turkish botanist; and Charlotte Stewart, a British-South African began our journey to survey as many of Lundy's birds as possible.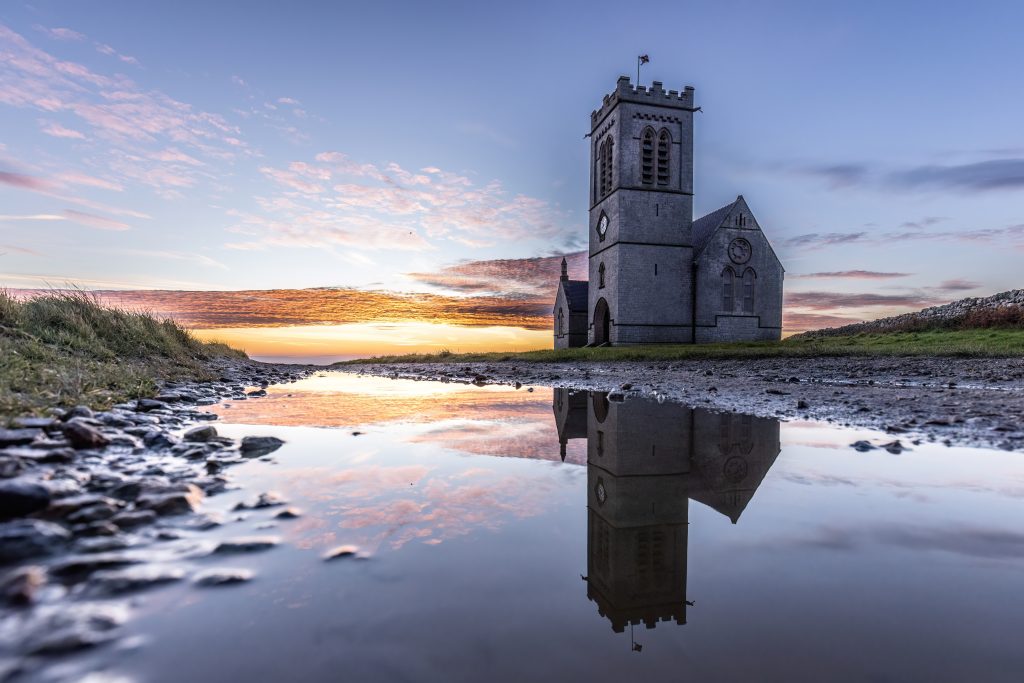 We started out on the drawing board by looking at a map that identified the different habitats on the island. Our strategy was to cover all habitats so we could survey as many diverse bird species as possible. We narrowed down three main areas to search: the urban settlements in the south; the grasslands and heathlands that dominated the terrestrial regions of the island; and the island's coastlines with steep, overhanging cliffs.
The settlement
With the presence of human settlements on Lundy, some species of birds have adapted to exploit these spaces and resources. They were not hard to spot as many of them lingered around the multiple bird feeders, feasting away on a buffet of seeds. These birds included the house sparrow, common chaffinch and common starling.
The house sparrows of Lundy, in particular, are currently part of a long-term study ­– the Lundy Sparrow Project. This is a collaboration between researchers from Imperial College London and the University of Sheffield who have been using them as model organisms to investigate evolutionary trade-offs and population dynamics.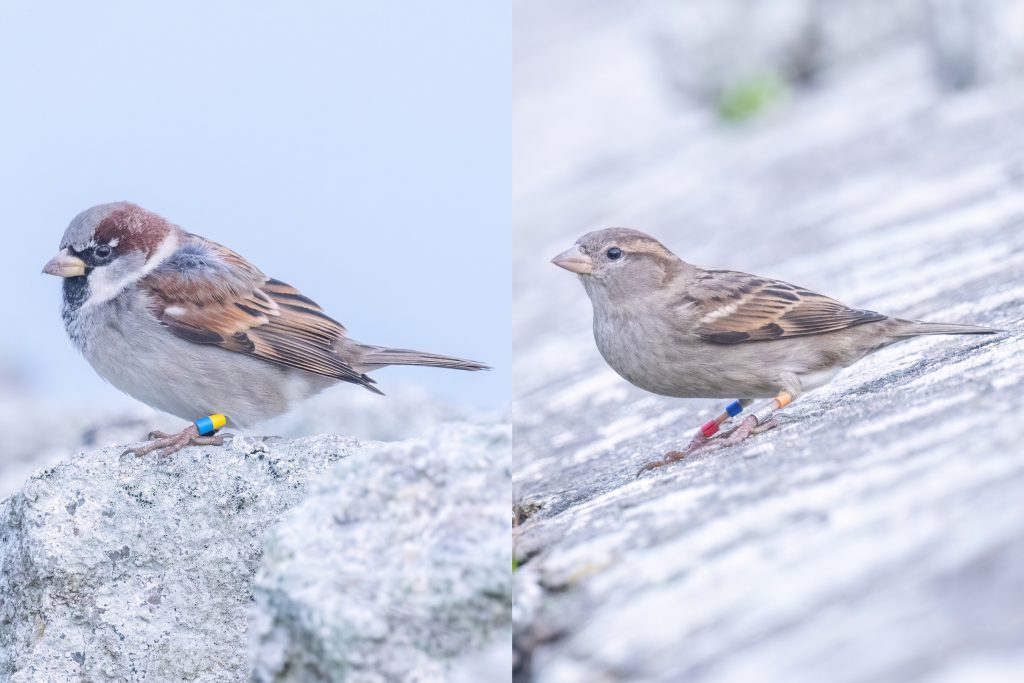 The towering cliffs and coasts
Lundy Island is famous for its breeding colonies of Atlantic puffins in the summer. In fact, the name Lundy means 'Puffin Island' in Norse. Apart from the Atlantic puffin, Lundy's cliffs are also home to many species of seabirds that breed in the summer. However, we were there at the end of November when many of these seabirds had already migrated far south to escape the winter. With that being said, there are still several species that were hanging around, and we were determined to find them.
Seabird-watching along the coast was challenging: the wind was often strong, and cold air was constantly blowing in our faces. To make things trickier, we were clambering up and down the cliffs, searching every nook and cranny on each cliffside for birds. All this was done while we peered through our binoculars trying not to fall off into the abyss. As to be expected, the effort we put into finding birds was often not reciprocated with rewards. Most of our time was a lull with no birds in sight apart from the ubiquitous herring gull and the occasional European shag. Excitement came when we chanced upon a big mixed-feeding flock of seabirds feeding on a school of fish. This was where several species of seabirds (and even harbour porpoises) came together for a big feast, and it was an absolute delight to watch.
One species that we were excited to observe was the northern gannet. Even though it is a rather common species, some of us had never seen it before. We stared into the ocean for the first two days, attempting to find it, but to no avail. Alas, luck was on our side on the third day. We observed a flock of 12 birds flying out at sea, diving into the water like torpedoes to hunt for food.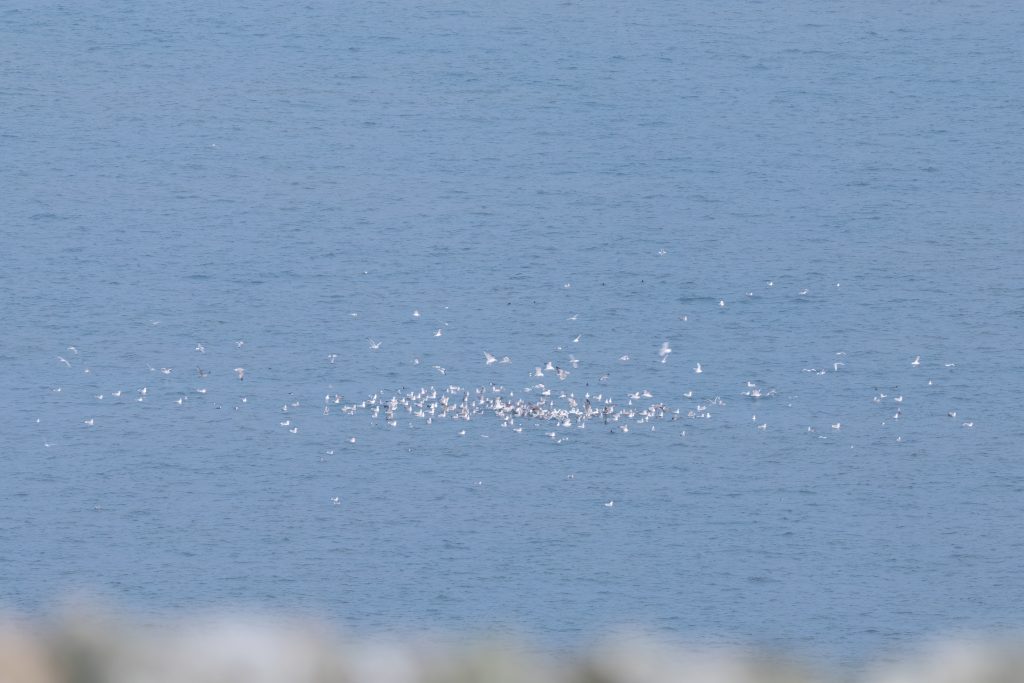 Grassland and heathland
With the lack of trees on the island, the majority of Lundy was covered with grasslands and heathlands. Trying to spot birds within this habitat had its own challenges as they would be hiding in the vegetation. This meant that plenty of patience, a keen eye and quick reflexes were required: we had to peer hard to observe movement in the vegetation, and swiftly lift up our binoculars and cameras when something struck our eye. It was not an easy feat, but it always rewarding when we managed to spot and identify a new species.
Accompanying us above the grasslands and heathlands were the raptors: the Eurasian kestrel, peregrine falcon, merlin and Eurasian sparrowhawk. These aerial acrobats were often seen swooping across the skies while hunting for their prey, and we would see if they would scare off any other bird species hiding in the bushes.
Five days went by in a flash, and it was time for us to reluctantly leave the island. The weather on Lundy had been kind to us, especially considering the time of year. We had prepared for perpetual rain with howling winds and a chilling cold. Instead, we were extremely lucky and were greeted by hours of sunshine and cloudless skies on four of the five days that were we on the island.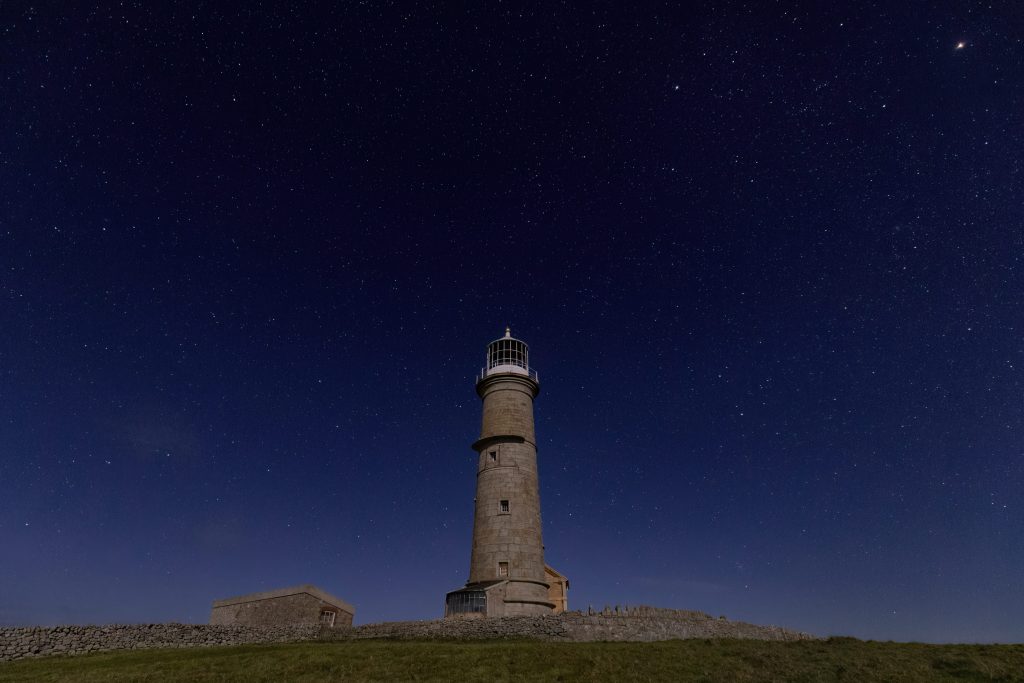 The trip has definitely honed our birdwatching skills and in total, the trio of us managed to spot 39 bird species. It was an immensely enjoyable journey to be exploring the island in search of birds and I am thankful for the friendships and bonds forged along the way. We would like to thank Dr Julia Schroeder for making this field course possible, Jamie Dunning for helping us with bird species identification, and everyone who have joined us on our birding sessions!