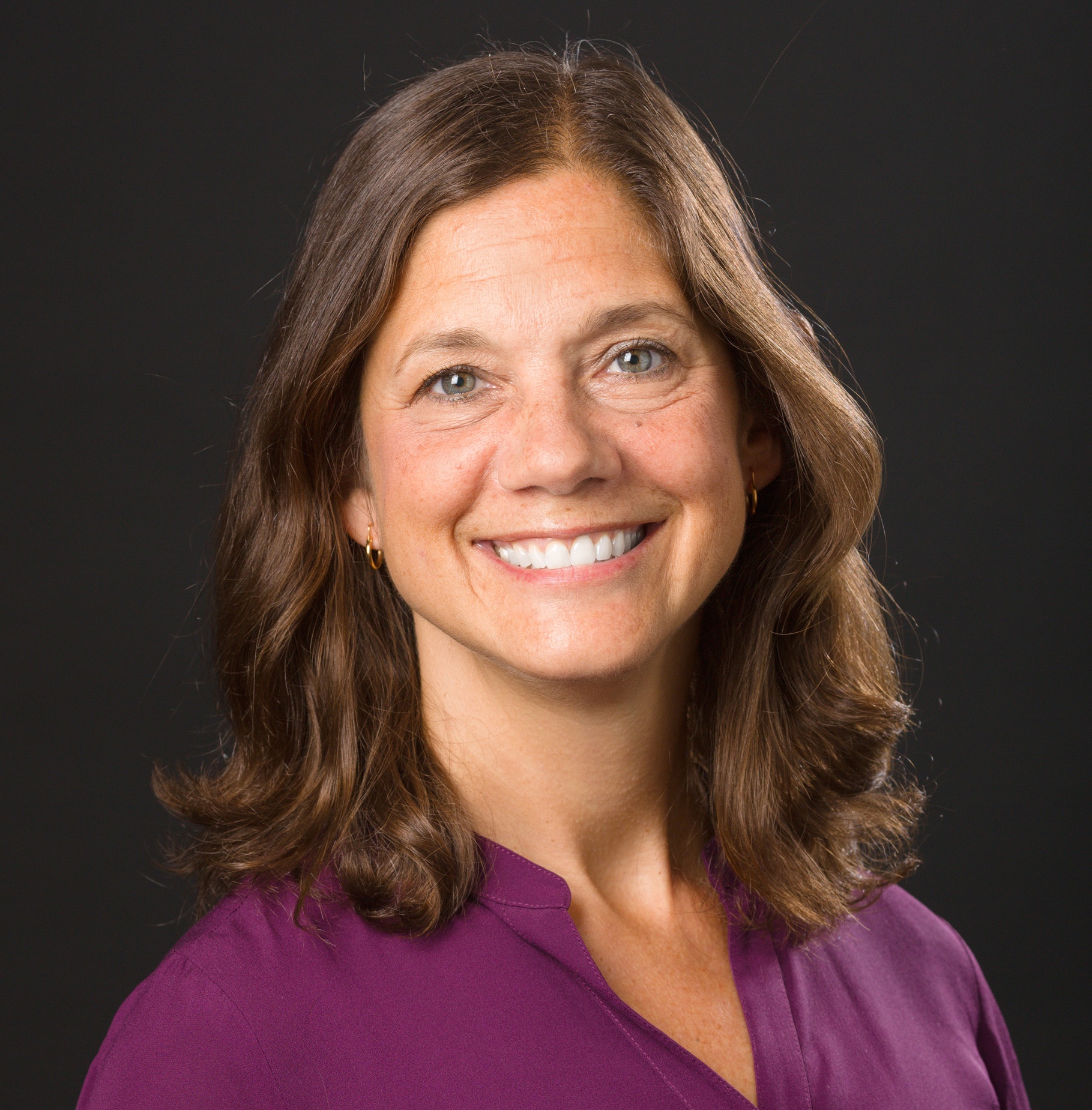 Professor Marina Picciotto began her scientific career at Stanford University, where she received a B.S degree in biological sciences, and completed her PhD in Molecular Neurobiology at The Rockefeller University in New York City. She did a postdoc at the Pasteur Institute in Paris before joining Yale University in 1995, where she is currently the Charles B. G. Murphy Professor of Psychiatry and Professor in the Child Study Center. Among her many roles, she is also Deputy Chair for Basic Science Research within the Department of Psychiatry, Deputy Director of the Kavli Institute for Neuroscience and Editor-in-Chief of The Journal of Neuroscience. She won several prestigious awards, including the 'Presidential Early Career Award for Scientists and Engineers' (2000), the election to the National Academy of Medicine (2012) and as AAAS (American Association for the Advancement of Science) Fellow (2014), and the 'Bernice Grafstein Award for Outstanding Mentorship' from the Society for Neuroscience two weeks ago.
Does received a bachelor's degree in Biology from the University of Sussex and is currently a MSc student in Translational Neuroscience at Imperial College London. The ever-changing world of science fascinates her, especially when it comes down to understanding the complexity of the human brain. To quote Francis Crick: 'There is no scientific study more vital to man than the study of his own brain. Our entire view of the universe depends on it'.
Have you always known you wanted to do a PhD or was it something you decided as a Master student?
When I was an undergraduate, I worked in a laboratory, but thought I wanted to do a medical degree. By the end of my university degree, I knew I didn't want to leave the lab, but only applied for graduate school after realizing late that I didn't want to go to medical school or practice medicine. My graduate program did not offer a Masters degree.
Have you ever had to deal with the 'imposter syndrome', especially during the early stages of your career? 
I only started to have "imposter syndrome" once I got a faculty position. I always had doubts during training that my project would work out well or that I would be able to complete the experiments, but I was sure I was absolutely right to be there. When I became an assistant professor, I had many more doubts about whether I would be able to do what was needed to maintain a research program and continue to find out new things while supporting the work. While the doubts and anxiety about my abilities definitely got better as I became more senior, the internal dialogue about whether I should be doing what I'm doing and whether I have the abilities to do it is always there.
What would be your advice to neutralise the 'imposter syndrome'?
I think most of us struggle with this and it is not something that should make us stop working as scientists if we continue to enjoy the work. I tell the internal voice that I will stop only when I decide it isn't worth it to me or until someone actually makes me go home.
You have worked on nicotine and addiction. What is your stance on the use of e-cigarettes to help curb smoking addictions?
Anything that helps current smokers stop smoking is a huge public health boon. E-cigarettes are less harmful to addicted smokers than burned tobacco products. That said, the tobacco companies have taken advantage of this to market e-cigarettes to adolescents and non-tobacco users as perfectly safe. That is not true and neglects the fact that e-liquids contain a large number of chemicals that are being taken into the lungs, even though they aren't "burned" and there is a large literature on the effects of nicotine on the developing brain. I don't believe pregnant women or teenagers should vape nicotine.
Among the many roles you have, you are the editor-in-chief of The Journal of Neuroscience, Professor of Psychiatry at Yale University, PI of the Picciotto Lab and Deputy Director of the Kavli Institute for Neuroscience. How do you reconcile all these roles?
In some ways the roles are complementary. For example, I learn a tremendous amount about current neuroscience from my work at the Journal of Neuroscience and that improves the work in my own lab. I also get a lot of satisfaction from helping junior faculty succeed in their own work, my main role as Deputy Chair of the Department of Psychiatry, and that is a satisfaction that keeps me going in my academic career. Sometimes all the roles require my attention in a burst and it is challenging, but for the most part I am able to handle them by having people who help with many of the details and by learning what is most important for me to pay attention to, what is easy to get off my desk quickly, and how to delegate when I am not the right person to do something.
How do you achieve a good work/life balance?
Balance is probably a bad term that we have all adopted. What I think we should strive for is an understanding of our own values and needs that allow us to understand what we are willing to devote to each part of our lives. I have a pretty strict hierarchy of what is important to me, so my desire to be with my daughter and family on most evenings and weekends and also take care of them when they needed me most, allowed me to prioritize my time in a way that, for the most part, worked for me. My work is very important to me, so there is a baseline time commitment that I was also not willing to give up. My "balance" is almost certainly not the same as someone else's. Determining what your own values are is essential to being able to find a work arrangement that is coherent with those values, and to spend the time with family that works with a partner or other family members.
What are your main tasks as editor-in-chief of The Journal of Neuroscience?
I have served in each of the editorial roles at The Journal of Neuroscience during my career, starting as an Associate Editor, then Reviewing and Senior Editor, and each has different demands. At The Journal of Neuroscience, Associate Editors are called on to serve as third reviewer and to step in when another reviewer is very late or disappears. Reviewing Editors invite reviewers and make the first decision on a manuscript they handle. Senior Editors make the final decision and calibrate the decisions across multiple Reviewing Editors. As a result, the Editor in Chief does not handle manuscript review personally. I will be called in if there is a difficult appeal or if there is any consideration of scientific or ethical misconduct. I also get to select the new editors when there is an opening on the editorial board, set Journal policies, write editorials to publicize our policies and communicate about best practices in experimental design or other issues important to the field, work with our Features Editor to select articles to highlight each week, communicate with Reviewing and Senior Editors to coordinate our editorial policies and decisions, work with our publisher (the Society for Neuroscience) to make sure that the Journal is operating appropriately, and most fun, work with our Features Editor and administrative staff to select the cover each week.
Pre-registration is something relatively new which some academic journals are starting to accept. How do you think this will affect the world of scientific research and publishing? 
Pre-registration is ideal for some types of studies where the experimental design is already clear. I think it will increase the reporting of negative findings, improve the power of pre-registered studies and overall increase the rigor of studies for which all the experiments can be predicted in advance. Pre-registration will not work for all types of studies, however. There are many things that are explored in basic science labs that cannot be predicted, and much of the work to come up with a new direction in this type of "discovery science" cannot be predicted. Science needs rigor, but it also needs unpredictability and exploration. Both need to co-exist and the limitations of each approach should be accepted. In the end, I believe that science relies most on replication and building on what was discovered. If a result is robust, it will be used by the next scientist to move the field forward. If not, it will ultimately be abandoned. There are ways to make sure that dead ends are abandoned more quickly, but we cannot avoid them completely.
How would you further support women in STEM within academia, in order to increase their presence?
Women are discouraged from STEM positions in academia at different points of their education and careers. In some fields such as mathematics, women face barriers early in their education when their abilities are still doubted by educators and maybe even family and other students. The public awareness campaigns that are currently encouraging entry into STEM fields can help with that, and teacher training, elimination of "weed out" courses for math and engineering, and changes in the format of early teaching may help in those fields. In other STEM fields, like biological sciences, there are equal numbers of students who enter, but the loss becomes greater at each stage of career development. At the postdoc level, we have to acknowledge that a handful of the most "prestigious" labs are often the source of candidates for subsequent academic positions. If funders of those large labs require equity in the trainees in those labs and if university search committees broaden their search beyond trainees from those labs, there will be a larger pool of diverse junior faculty members. At later stages of academic careers, our internal representation of what a "smart" person looks like and what a "leader" looks like also plays a very important role in who we select as chairs and deans. These types of unconscious biases are held by all of us, and the more that these biases can become acknowledged, the more we can broaden what we think a "leader" looks like, the more different types of leaders we will select. Finally, many individuals get discouraged after years of trying to change a system in which they feel they are either slighted or not recognized. An understanding that positive feedback and mentorship is essential throughout a career, not just during training, may help keep talented scientists in academic careers by making them understand that they are valued despite the obstacles or setbacks they continue to encounter.
Which changes would you like to see in the scientific landscape within the next 5-10 years?
I would like to see scientists continue their move to collaborate across disciplines and find ways to learn from others in fields as distant as possible from their own, both across scientific disciplines and between science and arts or other humanities. I would like to see a continued move by funding agencies to put aside a portion of their grants to very risky projects that may not work out and to find a way to communicate results of "failed" studies, rather than letting them disappear. Finally, as a neuroscientist, I hope to see a continued focus on integrating results across levels of observation (molecular, cellular, circuits, systems, behaviors, organisms) so that we can embrace the complexity of nervous systems and how they allow all of us with neurons to interact appropriately with our environments.