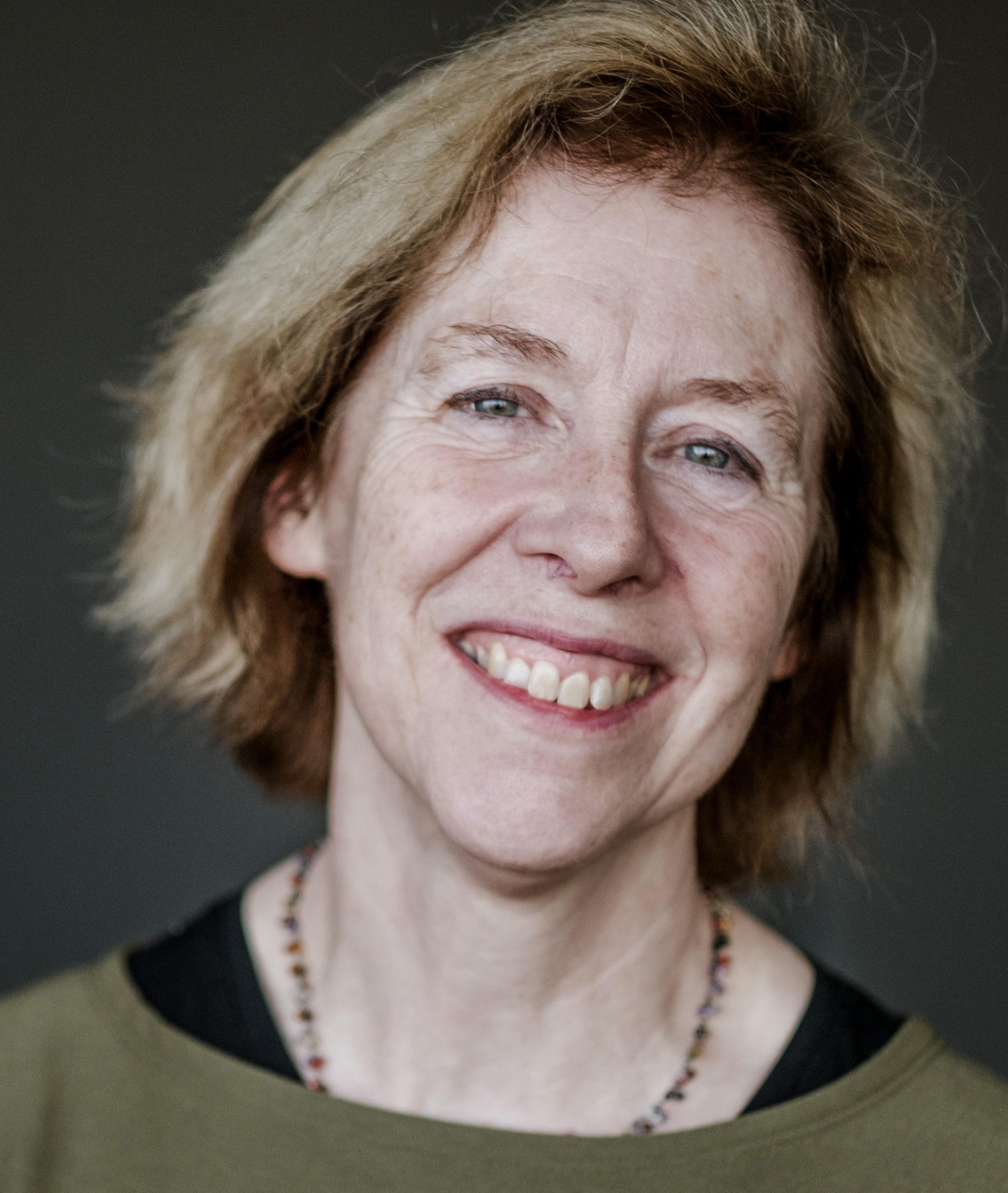 Professor Fiona Watt is a leading British scientist in the field of Regenerative Medicine and the Executive chair of the MRC. She obtained her Bachelor of Arts and her Master's Degree from the University of Cambridge and her PhD from the University of Oxford. After a two-year postdoc at the MIT, she came back to the UK to open her own lab at the Kennedy Institute of Rheumatology. Then, she moved to the Cancer Research UK, London Research Institute, and taught at the University of Cambridge, where she was also Deputy Director of the Wellcome Trust Centre for Stem Cell Research and of Cancer Research UK, Cambridge Research Institute. She then joined King's College London, where she is currently directing the Centre for Stem Cells & Regenerative Medicine. Fellow of the Royal Society (since 2003), she has been the first woman president of the International Society of Stem Cell Research (2008).
Rebecca Womersley) What piece of advice would you have liked to receive at the beginning of your scientific career? 
That the people you meet early in your career are likely to pop up again for the rest of it.
Rebecca Womersley) Who are your role models, both within and outside of science, which have helped you 'shaping' your career? 
I would like to pay tribute to Brigid Hogan – she has not only been a great scientific role model but also a true friend and ally.
Elton Yeung) In 2008 you became the first woman President of the International Society of Stem Cell Research (ISSCR): have you ever experienced any significant challenges or setbacks in that role? 
No – the stem cell field has always attracted talented female researchers.
Matthew Brace) In 2018 you were appointed as the Executive Chair of the MRC: what attracted you to this role and what are your key goals for the coming years? 
The MRC is over 100 years old and yet its mission has remained constant – to improve human health through world-class research. Who wouldn't want to lead such a wonderful organisation? I am very keen to support individual clinical and non-clinical scientists, to foster collaboration and translation, and to ensure that no-one is denied access to the infrastructure required to pursue their research.
Elton Yeung) Which specific traits of yours contributed to your success as a successful leader? 
Growing up, I only ever wanted to be a scientist. I'm adventurous and I tend to say 'yes' rather than 'no'. And which skills and attributes are crucial for a successful leadership? I believe that it is important to listen to others, to have clarity of vision and to be compassionate.
Elton Yeung) How holding remarkable leadership roles have changed you as a human being? 
I have some sleepless nights and quite a few enemies.
Matthew Brace) How do you divide your time between the MRC and the Centre for Stem Cells and Regenerative Medicine at King's College London, which you lead? 
I'm on secondment at the MRC for 80% of my time. That means I have one day a week at King's and can hold weekly group meetings as well as catching up with everyone in my lab. I'm lucky that it only takes 25 minutes to walk between my office at the MRC and my lab. I can therefore fit lab time round MRC meetings and I don't have to stick rigidly to one particular day of the week for King's.
Matthew Brace) Stem cell research has advanced significantly over the past 20 years. What do you hope will be better understood in the next 20 years? 
I really hope that cell and gene therapies will continue to progress into clinical applications.
Rebecca Womersley) Many people assume there is a clearly defined boundary between arts and sciences: do you think so? Which role does creativity play in your work? 
I think scientists have much more in common – intellectually – with artists than with doctors, who are really craftsmen and women. Scientists need to have the time and space to be creative.
Elton Yeung) What would be your advice for women scientists who are about to start their journey in science? 
Go for it – it is much better to try and fail than never to try at all.
Matthew Brace) What is the most important advice you would give to a new PI on how to lead a lab?
Treat your team members with respect.
Rebecca Womersley) Looking backwards, which moment(s) are you particularly fond of and attached to? 
Over the years I have often taken my children to conferences. I will never forget my eldest telling me, after a conference reception, that I was 'just a nerd magnet'.