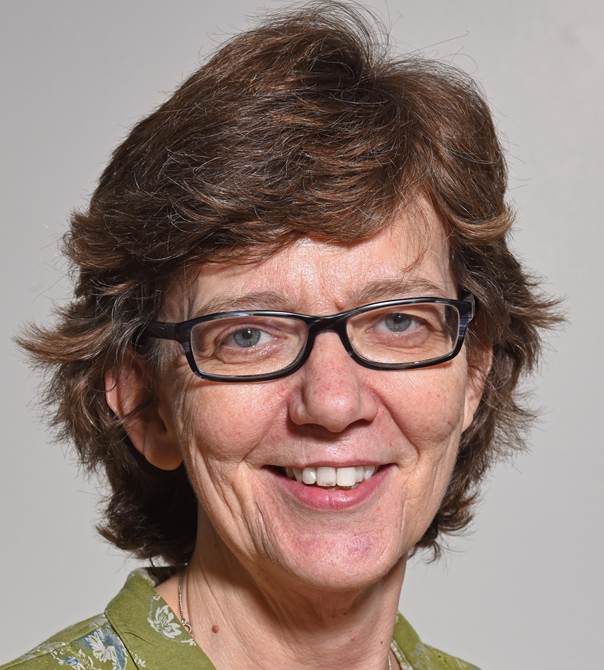 Professor Anne Lingford-Hughes is the Head, Centre for Psychiatry and Professor of Addiction Biology at Imperial College London. She is also a Consultant Psychiatrist with a particular interest in pharmacological treatments of alcohol problems and other substance addictions at Central North West London NHS Foundation Trust. Her research has focused on using neuroimaging and neuropharmacological challenges to characterize the neurobiology of addiction
The key aims of this new blog are to enhance the curriculum and innovate pedagogy, highlight the contribution of women in academia within and outside the College, and engage and inspire the society. The founder and editor of the blog is Dr Stefano Sandrone, Teaching Fellow within the Faculty of Medicine, and the contributors are Imperial's MSc Translational Neuroscience students.
Swetha Umashankar) What inspired you to choose scientific research as a career? 
At school I liked all science subjects but particularly biology and chemistry. I also liked doing projects since you were allowed to do subjects in more depth. Projects also helped to satisfy my curiosity about things that I could not find the answer to!  There are no scientists in my family so my teachers at school and my tutor at University were very important in helping me develop my career.
Lucía Luengo Gutierrez) What were the difficulties you have to deal with when you decided to start a science career? 
I do not really remember any particular difficulties. It was helpful being able to move within the UK and to the USA for my post-doc since I had no particular ties to one place. I saw for some colleagues that it was much harder to take up opportunities since they had family and financial responsibilities.
Swetha Umashankar) How would you describe your career trajectory so far?
Hard one! I think most people think they can always do better or differently? You can always find people you regarded as contemporaries at the start of your career who have done better or worse than you. On the whole I am happy with where I am and what I want to do next.
Caroline Schaufelberger) Was there a specific event or reason that aimed your interests in research towards addiction?
The lab I joined for my post-doc was studying the GABA-A receptor. Amongst a range of modulators that we studied, it was known that some of the effects of alcohol were mediated through this receptor. When I returned to research after completing my clinical training I joined a group whose primary focus was on schizophrenia. At that time evidence had been growing for a potential role for the GABA-A receptor in schizophrenia. Having failed to get a fellowship to support an imaging study of the GABA-A receptor in schizophrenia, I reapplied to study alcoholism – and got funded. At that time very few people were looking at the biology of alcoholism using brain imaging so it was quite novel.
Claudia Ghezzou) Throughout you career, what have been the motivations and incentives that have kept you focused in your impact as a researcher regardless of the possible difficulty of the processes or discouraging results from the research carried out?
Being in the clinic where there is obvious unmet need continues to motivate me to keep going – particular as addicts are a vulnerable, stigmatised and often marginalised within society.  Being a member of a good team who can celebrate and commiserate is crucial. Support and understanding from my family has also been crucial.
Pavlina Pavlidi) Did you experience any conflicts between your career and personal life choices?
All the time! It is a constant juggling act particularly as for the last 10yrs I have lived away from my family during the week so I try to limit activities which impact on time with them at weekends. Modern technology has been helpful – so even if I am not at the dinner table with them in person, I can join via skype. On the other side, they have had some amazing experiences when they have joined me on a 'work trip' so they have benefited as well.
Shinil Raina) What gaps do you think exist between neurobiological and clinical research in the field of addiction?
Gaps still exist though having to argue that there is a neurobiology to addiction is less of an issue now compared with 20yrs ago. Compared with other areas of psychiatry we know quite a bit about the brain in addiction and many of the medications used came from knowledge about pharmacology and neurobiology. I think many people are aware of this however most people who work in the addiction field have no training in this area. This then means that the number of clinical researchers in this area is limited – this needs to change if we are to improve prevention and treatment. So to me the gap is about lack of people trained in research and who work clinically rather than highlighting a gap in a particular area.
Caroline Schaufelberger) To what extent do you think that the research you are doing in addiction will have an impact on the societal understanding of addiction?
I hope that by people understanding the role of the brain that addiction is destigmatised, that it is no longer seen as due to someone 'lacking moral fibre'.
Ryan Dowsell) What's the most ridiculous scientific report you've seen in the media?
Another hard question! No one report comes to mind but I do find it intriguing how the media can report that 'alcohol is bad for you' and 'alcohol is good for you' without any sense that they are being inconsistent or informing the reader how to interpret research.
Shinil Raina) Why do you think in the current political climate are some politicians against the advancements in science?
I am not sure it is just current – it has always been this way. I am not sure they are against scientific advances as such but more about how much they will cost financially and whether it will be popular with voters. As one elected official was quoted as saying when asked about cuts to budget for addiction services – no 'man on the street' in the run up to an election has ever asked me to give more money to addicts. Another factor is that in the UK (I do not know about elsewhere) very few politicians are scientists and also they like yes/no – whereas we speak in terms of probability.
Jessica Hain) Are there any areas in addiction research which you would like to see explored in the future?
I think we need more in the area of opiate addiction where we have not really seen a step-change in what we can offer for decades – we need new treatments to help those struggling with street heroin and also those whose use of opioid analgesics have escalated uncontrollably.
Leire Melgosa) What is your advice to young scientist (i.e. a hard truth or something we tend to worry about but we should not)?
Jessica Hain) Do you have any advice for neuroscience students?
Same answer to both – if you are interested in a topic or technique, join a group working in this area and use it like an apprenticeship. I think it is also important to have people around you that you enjoy working with to mentor and help you to keep going towards your goal. Neuroscience is a great area to be in and there is always something new and exciting happening.