By Dr Marta Varela, Research Fellow, National Heart & Lung Institute
I had the privilege of joining the virtual version of the Royal Society Pairing Scheme in March 2021. The scheme gives policymakers and research scientists an opportunity to experience each other's worlds.
I was paired with Lord Patel, chair of the Lords Science and Technology Select Committee, and it was an absolute pleasure to interact with him and his staff and to have a behind the scenes look at how the select committee operates.
I was very impressed with the amount and depth of scientific evidence the committee considers for each topic and with their interesting way of operating. Besides the evidence panels where they ask expert witnesses (usually scientists) for their views, I was surprised to see they have a more behind the scenes scientific advisor (yet another scientist!) to provide all round views on the topic and draw their attention to specific issues.
The scheme also involved discussions with a range of parliamentarians from all political colours interested in science. It was encouraging to realise how eager they were to listen to scientists' views on a variety of topics, not all related to hard science. In one of the sessions, for example, we debated at length issues related to science funding and the training and career progression of scientists.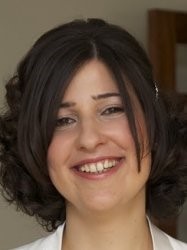 I ended the week with a strong awareness of the complementary roles scientists and politicians play in bringing about a more prosperous and fair society for all. We make the scientific discoveries to enable societal progress; politicians shape the socio-economic conditions in which the discoveries take place and how they can benefit society. To fulfil our joint aim we need to keep communicating.
Dr Marta Varela is Research Fellow at Imperial's National Heart & Lung Institute. Marta is mostly interested in understanding and improving the treatment of cardiac arrhythmias. For this, she uses MRI, artificial intelligence and digital twins of the heart.