By Dr Malte Jansen, Research Associate, Centre for Environmental Policy
Every year, the Royal Society Pairing Scheme pairs 30 research scientists with UK parliamentarians and civil servants. The scheme supports scientists and policymakers to learn about each other's work by spending time together, gaining insight into how research finds its way into policymaking. I had the privilege of joining this year's virtual iteration and was paired with Lord Oates, Liberal Democrat Lords Spokesperson for Energy and Climate.
It has been a remarkable year, in many ways. Strange, of course, due to the pandemic, but also the (mostly) positive messaging around climate change issues. Whilst the UK was the first major economy to pledge net zero by 2050, a large range of countries across the world followed this example in the last 12 months. With the latest possible addition of India, this would cover three quarters of global GDP under net-zero pledges. As an energy policy researcher this means that the window of opportunity for interactions with policymakers is wide open, and, after experiencing a virtual week in Westminster, I have learned that it is greatly appreciated on both sides. The UK is well placed to make net zero a reality, with a story of success on bringing down the carbon intensity of electricity and negative-subsidy offshore wind, but also has major challenges ahead on the decarbonisation of heating, transport and industry.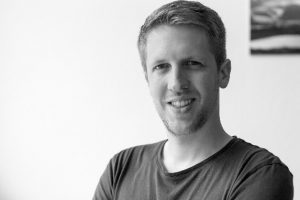 My pairing with Lord Oates, has introduced me to the wider policymaking in Westminster. I took part, and continue to do so, in the cross-parliamentary conversations with other politicians, including the Peers for the Planet cross-parliamentary group. My conversation with Lord Oates is very open on a wider range of energy topics. We share a special interest in hydrogen for energy systems and how to decarbonise homes, two very big topics to address if we are to meet net-zero in 2050.
Throughout the virtual week in Westminster, I have met several high-profile policymakers from all parties, including the former Secretary of State for Business, Energy and Industrial Strategy and Chair of the Commons Science and Technology Committee Greg Clark. I have witnessed an encouragingly deep level of detail knowledge within politicians' policy areas and a positive attitude towards outside input from scientists.
The interaction between policymakers and scientists can be facilitated by the mutual desire for communication and interest, and is in general, more successful on an early stage before the bill arrives in Parliament: the earlier, the better. I have a long-lasting impression of the 'behind the curtain' workings of the parliament.
I strongly encourage fellow scientists to apply to the programme, it is an excellent opportunity to meet policymakers. I fully anticipate that the conversation between Lord Oates and me will continue, and that together we can shape the policy agenda, just a little bit, to make net zero by 2050 a bit more likely.
Malte Jansen is Research Associate at Imperial's Centre for Environmental Policy, specialising in energy systems with high shares of renewables. He is an expert in renewable and conventional power plant technology, energy market design, econometric modelling and sustainable energy engineering and wind power forecasting.