This is the second of a series of blog posts by Imperial's Open Access Team for OA Week, our first was on Publisher Problems.
What is an accepted manuscript? Depends who you ask…
The REF 2021 open access policy requires authors of journal articles and conference proceedings to deposit their work to an institutional repository within three months of acceptance. The version required for deposit by Research England, and permitted by most publishers, is the accepted manuscript version, but selecting the correct version is sometimes confusing for authors. There's generally a lack of standardization in publishing, and a good example of this concerns accepted manuscripts. There is, in theory, an agreed definition, as follows:
The version of a journal article that has been accepted for publication in a journal. A second party (the "publisher"—see "Version of Record" below for definition) takes permanent responsibility for the article. Content and layout follow publisher's submission requirements.
This is taken from NISO-RP-8-2008, or to give it its full title, Journal Article Versions (JAV): Recommendations of the NISO/ALPSP JAV Technical Working Group*. The definition is followed by these notes.
Acceptance must follow some review process, even if limited to a single decision point about whether to publish or not. We recommend that there should be a link from the Accepted Manuscript to the journal's website that describes its review process
If the Accepted Manuscript (AM) is processed in such a way that the content and layout is unchanged (e.g., by scanning or converting directly into a PDF), this does not alter its status as an AM. This will also apply to "normalized" files where, for example, an author's Word file is automatically processed into some standardized form by the publisher. The content has not changed so this essentially constitutes a shift of format only, and our terms are format neutral.
This stage is also known as "Author's Manuscript" by, for example, the NIH, but we believe that the key point is the acceptance of the manuscript by a second party. Elsevier refers to it as "Author's Accepted Manuscript". SHERPA/RoMEO refer to it as "Postprint", but this term is counterintuitive since it implies that it refers to a version that comes after printing.
Author Confusion
Many authors are confused by the details of Green OA, not knowing what version(s) they can share, where they can share them, and how etc. This confusion arises in part because of the various permissions of each publisher, and even each journal within a publisher's collection. Permissions are an issue for another day, but surely authors' (and our) lives could be made easier if publishers were to agree on a definition, such as that above (assuming for the moment that the above is satisfactory)? This is indeed the definition used by Taylor & Francis, though other publishers offer their own interpretations of what an accepted manuscript is, increasing author confusion.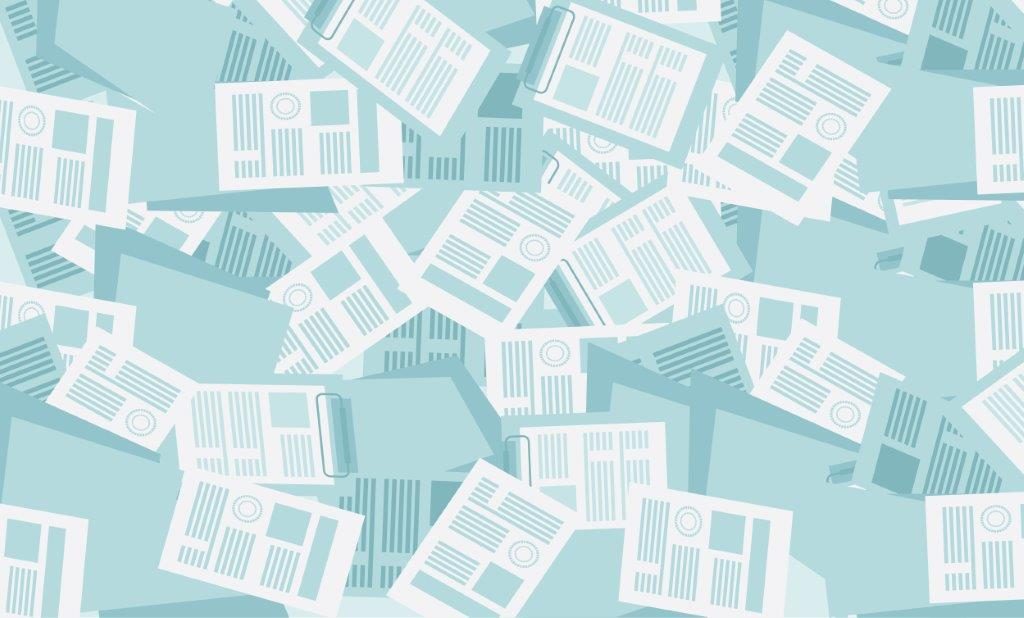 In processing deposits to Spiral, Imperial's IR, we often have to reject items because the authors have uploaded the incorrect version. We of course contact the author when this happens and request the accepted manuscript. When explaining this we try to use publisher specific details and if possible, give an example. A spreadsheet has been setup for this purpose.
It gives definitions of accepted manuscript by publisher with a link to the information on the publisher's site, and where available, an example, if the publisher provides clear or labelled accepted manuscripts. It's in its infancy at the moment, but hopefully with community input this can grow to become a useful resource for everyone. Presumably we're all sending similar communications to authors about accepted manuscripts, so this should hopefully save us some time, and increase author awareness.
Please contribute to the spreadsheet, and do let us know if you have any questions or comments.
*A Recommended Practice of the National Information Standards Organization in partnership with the Association of Learned and Professional Society Publishers. Prepared by the NISO/ALPSP Journal Article Versions (JAV) Technical Working Group.