Women in tech: A digital career for all
As part of Women at Imperial Week, ICT hosted a webinar to spotlight a variety of digital careers, focussing on women in technology.
Our ICT EDI Lead, Robert Sprigens, introduced the panel of guest speakers who spoke about their career journeys and aspirations for their futures in tech:
Tanya Powell – Co-CTO at Coding Black Females
Gemma Seabrook – Information Insight Analyst, ICT
Caroline Carter – Audio Visual (AV) Installations Manager, ICT
Joyce Kadibu – Software Developer Apprentice, ICT
This session was a great way of busting the myth that a career in tech is just about fixing laptops or coding. The panel showcased the variety of roles available when starting out in tech as an apprentice all the way through to becoming a tech leader at the top of a division or organisation.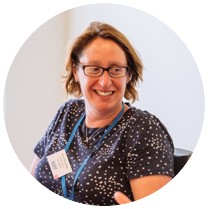 Caroline's AV role is particularly varied and not one you would think of as a traditional career in technology, but the Installation Manager is instrumental to understanding how students engage with technology and Caroline leads a team with a modest budget to ensure the whole AV ecosystem at Imperial works together for the best experience.
Caroline told us that technology can also have its glamourous side. Caroline has met the late Queen when the Business School opened new lecture theatres and even supported the filming of The Kingsman in one of our Royal School of Mines rooms. But there is the more unglamourous side too, including once when Caroline had to deal with burst pipes and raw sewage spoiling equipment!
Getting into tech careers
Our audience was very interested in the career pathways to get into tech roles, and the kind of skills needed to get into a digital career.
Gemma, Information Insight Analyst, let us know that she had no educational background in analytics at all! Gemma studied American Studies at Uni and her tech journey started with a summer job space planning in Tesco's head office. This was her first taster of analytics and using data to make decisions. Gemma did a role in the NHS doing clinical audits and then went onto some higher education roles where, due to her love of spreadsheets, she was given more and more analytical responsibilities.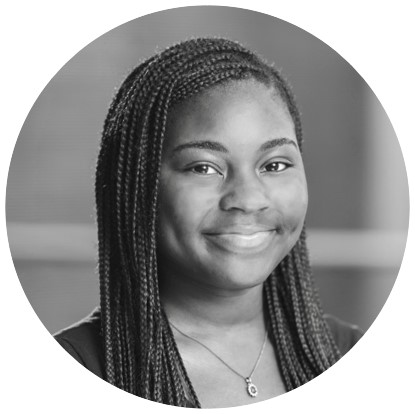 Joyce, who is at the very start of her career journey shared her pathway to a Software Developer Apprenticeship.
"At 17, I was finishing my A-Levels and I was quite burnt out doing it through Covid and I was trying to figure out what I wanted to pursue. I applied to do a Law degree at Warwick University, but with no real passion for the subject. I wasn't sure what to do, so I took a gap year instead to think about my passions. I wanted to see in what industry my interests lay; I started to lean into media, but kept going back to coding, developing and building platforms. Although coding is not in the creative arts, which I love, it allowed me to let out my creative urges.
Last year I decided to go into tech – I landed on software engineering after much research and speaking to people for advice. I came across Imperial's ICT Software Developer Apprenticeship programme and initially I didn't think I was smart enough, so I sat on my application for 3 weeks, only to apply to the day of deadline. I always told myself…
"You should never be the one to tell yourself no!." Joyce Kadibu

 I hated that I was going back on my word, so I applied and now I am really grateful that Imperial has given me the building blocks for a big career ahread!"
A special set of skills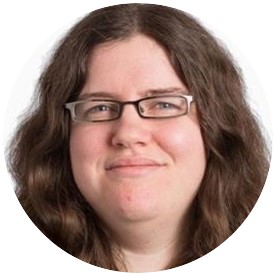 Gemma describes herself as having a 'Trifecta of skills' which are:
Data skills – Spreadsheets, PowerBi and Insights (data driven decisions, identifying trends)
Business analysis – understanding customer needs and model design
Management and Strategy – Prince2, Agile SCRUM Product Owner, Product Management
Gemma also has an A-Level in maths that gave her an understanding of statistical analysis. Her work in clinical auditing did require stats analysis courses to be completed. However, Gemma suggests that many of the skills required for analytical jobs can be learnt online and are easily accessed.
Tanya, who has worked in tech for 10 years and is a career changer – moving from creative media production to software engineering – has an MSc in Software Engineering, and experience in games development, backend engineering, fronted engineering and fullstack engineering.
Tanya suggests upskilling yourself in a variety of ways andnot just through traditional education routes. Tanya runs voluntary workshops including games development and building apps for non-profit organisations. These kinds of activities can help with your own development, but also supports others in their learning – so can be very rewarding.
Soft skills are just as important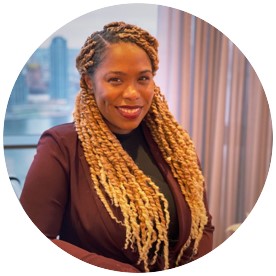 Tanya suggests Software Engineering skills can be taught but employers are looking for other soft skills.
"I got my first software engineering role not because I had the education or could code – it was because of my soft skills. I had previously run a team, I was considered a team player, I had project management experience – the employer said they can teach me software engineering skills."
Gemma suggested gathering examples of anything you have done outside of work. Get good examples of non-work-related projects that you have done. You may find courses and apprenticeships can be done as personal development through your employer.
" Enthusiasm for what you want to do is the driving force that will get you to where you want to go". Gemma Seabrook
Supporting a digital career for all
Caroline is doing a lot to support women into AV roles. She is one of WAVE's first cohort of mentors. WAVE is a six-month UK based programme where experienced leaders guide and mentor women with expertise, knowledge, and support. She also sits on the AVIXA Women's Council Forum to encourage women into AV tech equipment roles and judges the AV awards (The Sport Personality of the Year for AV).
Tanya is now co-Chief Technical Officer of Coding Black Females which started out as a meet up in a pub for black female developers and has grown to over 12,000 members worldwide. This network offers support for women to get into tech roles at all levels with mentorship and networking events.
Tanya says the best thing to do is go out and meet people and find out wat they like and don't like about their job; this will help you decide what is right for you.
 "Take a gamble on yourself, once your foot is in the door you don't know where that will take you!" Tanya Powell
Find out what jobs are available in ICT and why not 'take a gamble on yourself' and apply today.