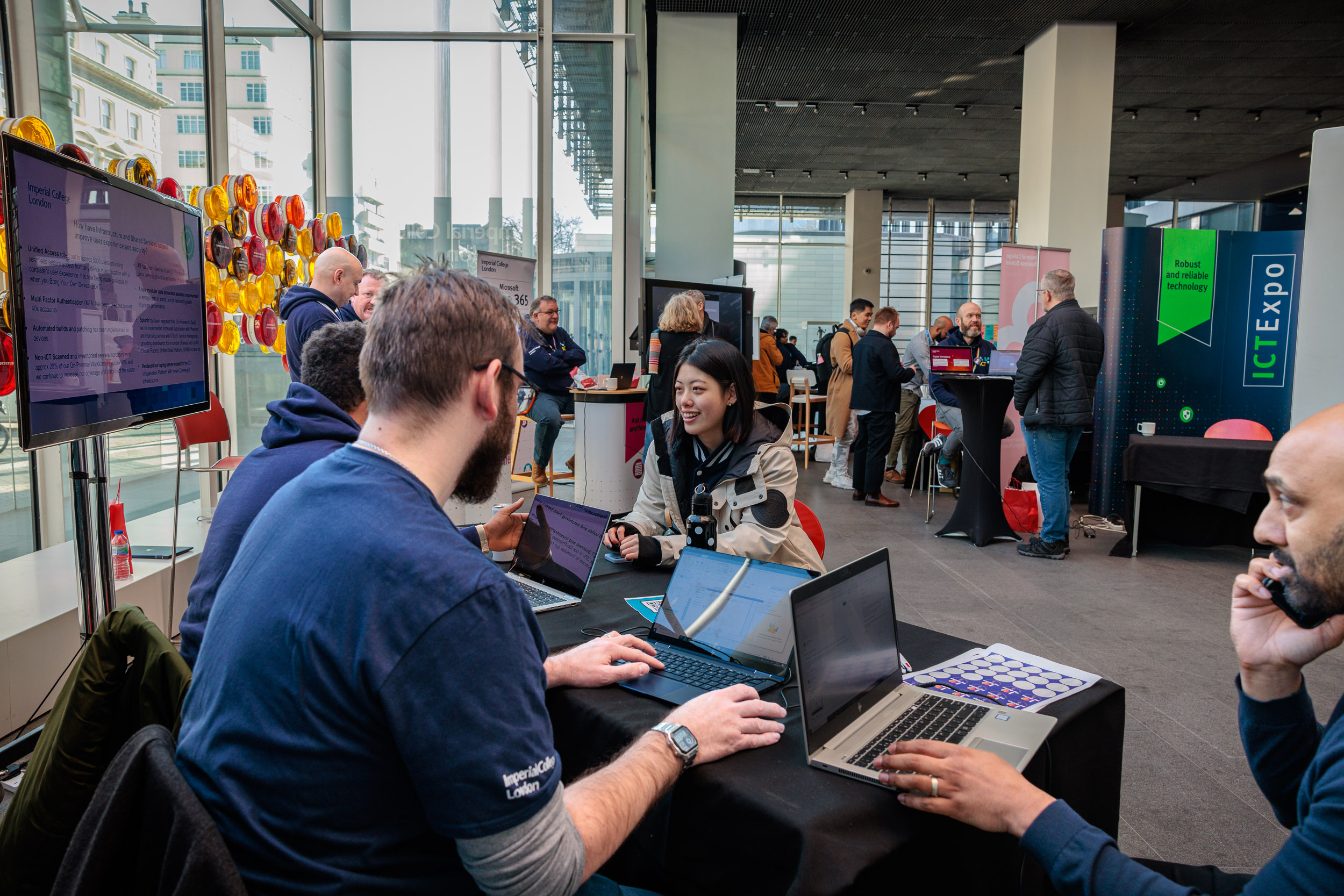 Our ICT team came out from behind their laptops in Sherfield and went on the road with our first ever ICT Expo.
The ICT Expo took place on Tuesday 7 and Wednesday 8 February in the College Main Entrance at the South Kensington Campus.
The ICT Expo is a showcase of our support and products, and is a great space for collaboration and innovation enabling you to achieve your learning, teaching and research ambitions.
The two day event was a great way for the team to get talking to you – our customers, colleagues and our brilliant students.
It was really beneficial for our staff to talk to you about what you are trying to achieve and how we can support this, with many of our teams saying that had insightful chats that would impact the work we do.
We helped support many of you on the day, be that from our tech support at the Service Desk, or with Office 365 tips and tricks. We discussed digital accessibility, GDPR to High Performance Computing and data analytics. There were many opportunities to talk about the future of our current products, services, tools and apps with our Product Teams, tooling team, cyber security team and with Heads of Functions and the roaming CIO, Juan Villamil.
Phew, we talked so much my voice got hoarse!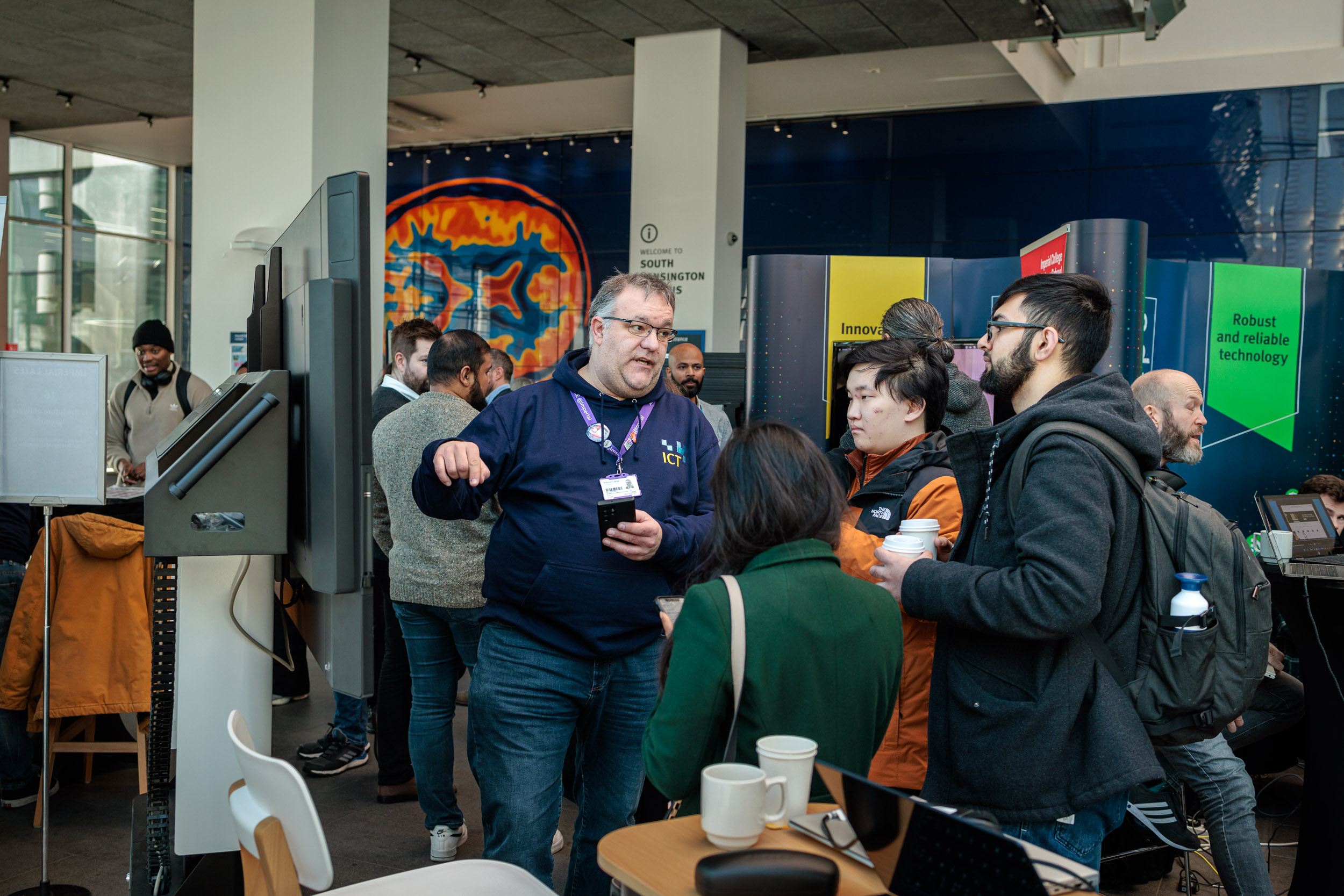 Our Office 365 guru, Adrian Mannall, was very busy on the day training and supporting our staff and students.
Adrian really enjoyed the event, "The best thing about the day was the opportunities for staff and students to come and meet members of ICT and the Business School's Ed Tech Team in person and to have a chat, ask questions and take away some answers. We got great feedback from attendees saying that they loved the fact they could come and ask lots of different parts of ICT about things that were either causing issues or for which they wanted a bit of a chat and they could do that all in one dedicated space.
"I covered everything from To Do lists for personal planning all the way to resolving SharePoint and OneDrive issues and confusion." Adrian Mannall, Microsoft 365 SME, ICT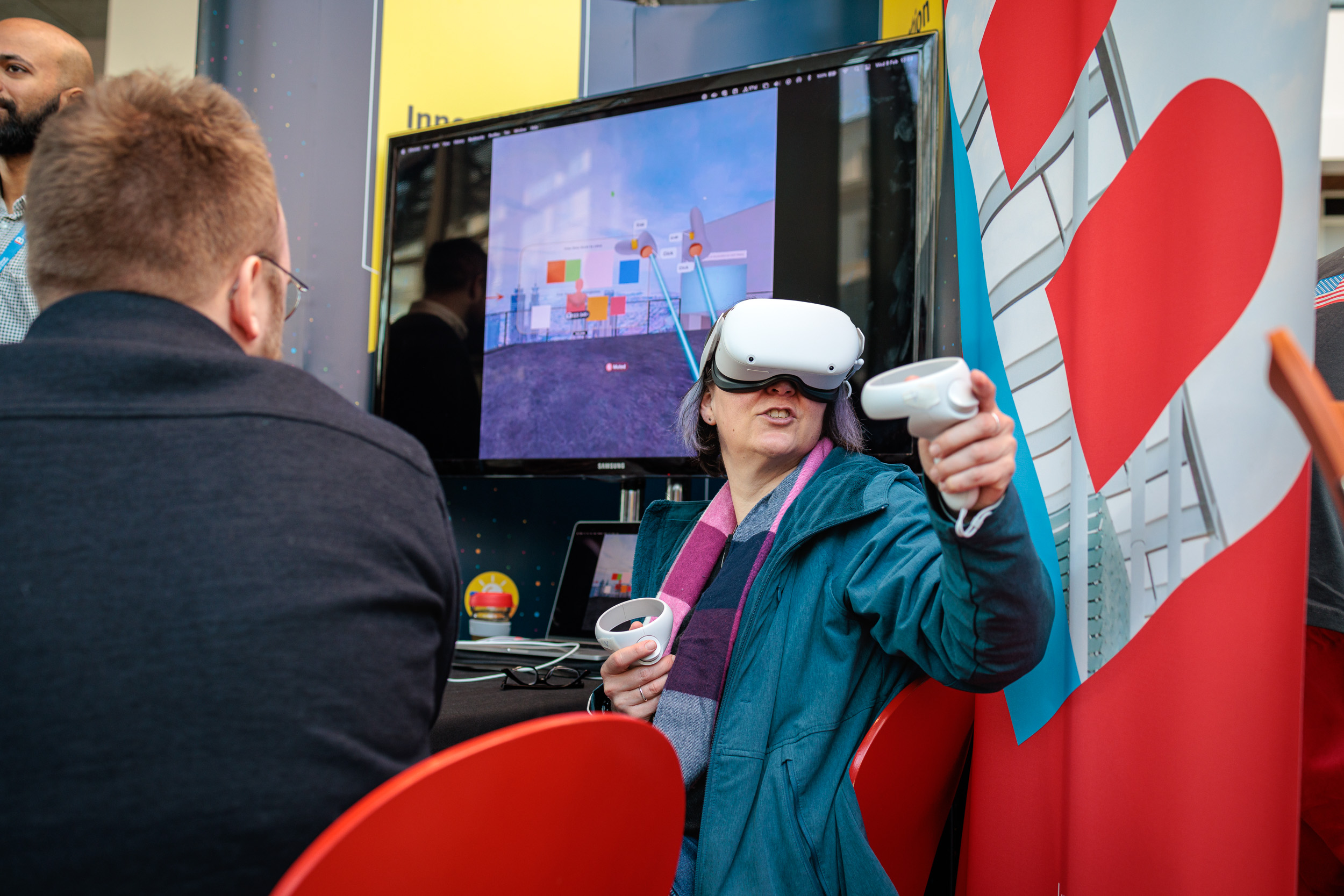 The Business School's Ed Tech team Stephen Vaz, Senior Learning Technologist, Phil Tulip, Senior Online Developer and Joe Pollard, Senior Online Learning Designer were a special VIP guest team who came down with their Virtual Reality (VR) headsets and telepresence robot showcasing what the future of education may look like in the virtual classroom.
It was great to meet lots of students, faculty and professional services staff to try out VR and to see our robot. It also provided a great opportunity to meet other individuals and teams across the College who I may not have met otherwise. Joe Pollard, Senior Online Learning Designer, Business School
ICT Expo goers wanted to know how VR could be used in a business education context/wider education context. It was nice to speak to both those who were keen to see it used within their learning and those who were sceptical about its use case in a business education context.
Stephen said, "it was also useful to see how students responded to VR in action and to also hear their pros and cons of its use. It was a great opportunity to try out a new technology and get in front of students and some faculty members in person.
I spoke a lot to attendees about how VR would be used in education in future and they wondered when this would happen."
It was a great showcase into the types of technology being used now in the College and what the future might hold. Stephen Vaz, Senior Learning Technologist, Business School
What did you think?
It was great to hear your feedback on our products, services and roadmap's for the future.
Our customers said " I liked being able to talk to someone in person about IT issues I have been having"
What did you think? We would love to hear your feedback on the event so please do complete this survey.
"It was really well organised and fun, with lots of engaging materials." Anonymous
Future Expos
We ran another Expo in May – watch our roundup video:
The ICT Comms team were also on hand at the event to welcome guests and to hand out exclusive fun badges that indicated if you were a self-confessed technophobe or a savvy tech'xpert.
Don't worry if you missed out on a badge or the Expo event, we will be coming to a Faculty near you very soon.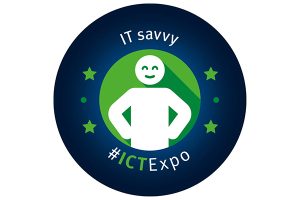 We intend to take the ICT Expo on the road to other campuses very soon, and to create smaller fringe and online events throughout the year.
Watch this virtual and physical space 😊