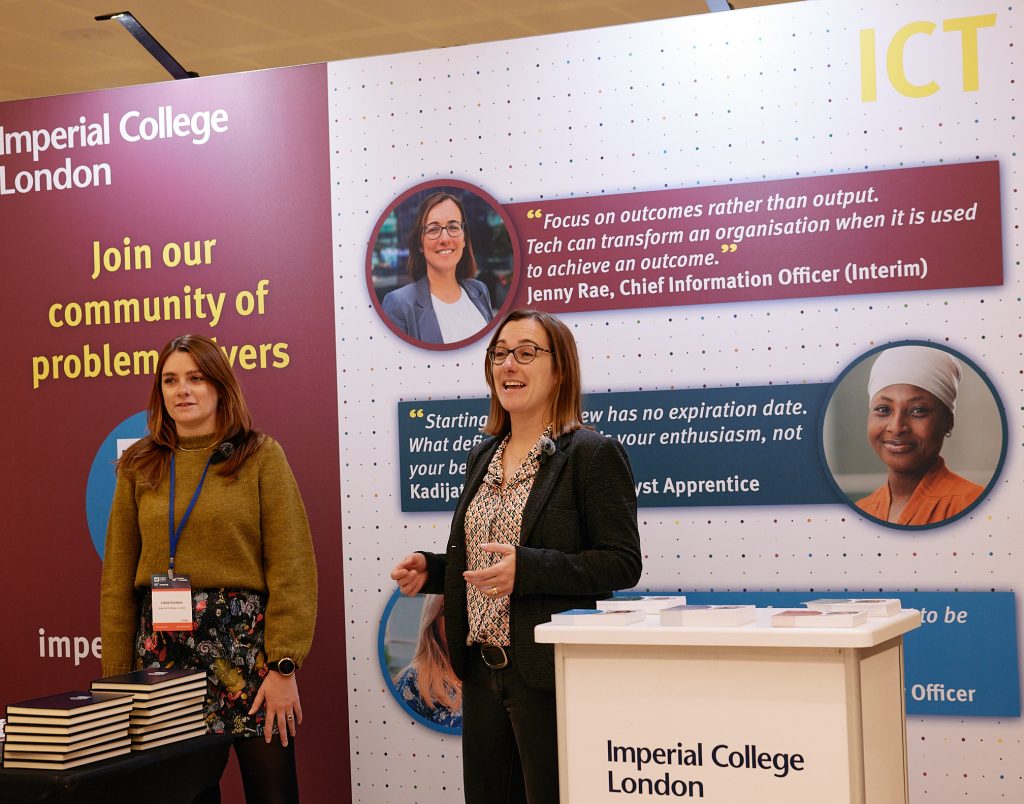 Ten of our ICT staff attended the Women in Tech Festival 2024 to celebrate women who are shaping the technology industry and to meet up with women from across the tech sector who are advancing organisational diversity, making unmatched connections, and empowering and cultivating female leaders.
The festival was hosted by Computing and CRN, to 'bring together the brightest minds and most influential women to connect with each other, share their stories and encourage future leaders.'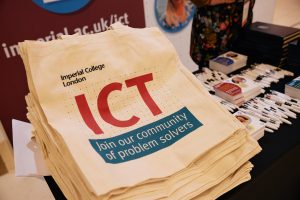 ICT sponsored the event and had a stall to showcase our Women in ICT campaign that encourages women to 'Join or community of problem solvers' as part of our recruitment efforts.
It was a really exciting and packed agenda, with many breakout sessions focussed on leadership, inclusivity and accessibility, as well as mentoring sessions available to support career progression.
The event hosted some inspirational talks from Olivia Schofield on Creating Networks  and Patricia Gestoso, Global Director, Customer Support and Operations, BIOVIA, on Automated out of work: AI's impact on the female workforce. But the best bit was being able to meet and network with so many women over lunch and during breaks.
It is better to give, than to receive!
Bouquette Kabatepe, our Digital Accessibility Officer, appreciated Olvia's advice.
"My favourite was the keynote speaker Olivia Schofield, and her simple advice on networking of go out there and offer to "give" first.
Jenny Rae, Chief Information Officer, agreed that you should "build your network! Events like Women in Tech give you the great opportunity to hear from people who you can learn from and also give back to by sharing your knowledge and experience."
Bouquette gave herself a target of connecting with ten people on LinkedIn that day, which she managed to hit, including Olivia herself!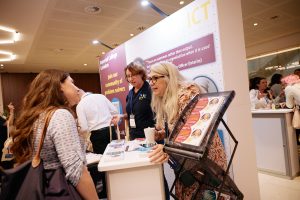 Bouquette says: "Sometimes realistic achievable targets are good for one's self-confidence. Even if it just means proving to yourself that you can achieve the targets you set for yourself."
Olvia suggested going out there and offering to 'give first' and think about what you can offer and help other people with. This mindset of giving and helping others first is a really great thing we can take back to our team in ICT and will greatly improve our service, especially when it comes to thinking about our user-centric approach to product delivery. If we all give first, the returns can be enormous!
"I have ten new connections now who are lovely and successful people in their areas. And I met them in person at the event – how cool is that!" Bouquette Kabatepe, Digital Accessibility Officer, ICT
Small changes helping people reach their full potential
Lizzie Eustace, Head of Communications, gave a great overview of the day and reflected on the many highlights and, how great it was to share them with so many fellow ICT colleagues.
"After a fabulous breakfast buffet spread, I sat down with the event brochure and met my first challenge – deciding which sessions to go to. They were all interesting!
My highlights were learning more about neurodiversity in the workplace and hearing from a panel of experts who were not only knowledgeable and experienced in their field, but also diagnosed with neurodiversity themselves. Their honesty and insight highlighted how small changes in the workplace can help everyone reach their full potential and thrive.
The session inspired me to learn more so I researched the topic on Gartner and spoke to some colleagues who also expressed an interest and desire to ensure we continue to strive to create a diverse and inclusive workplace. I'd love to see Imperial do more to embrace neurodiversity.
Jenny agreed with recognising the "importance of embracing diversity across our teams and utilsing the different skills and approaches a diverse team can bring."
One of the final speakers was Amanda Brook, CEO of OpenUK. Amanda trained as a lawyer and now specialises in open-source law which for anyone interested in this area it is truly fascinating.
"I found myself frequently inspired by the women leaders and speakers which left me with a warm glow and renewed passion for working in the tech sector." Lizzie Eustace, Head of Communications, ICT

Closing the visbility gap
Judy Asenguah, Technology Delivery Manager, most enjoyed the session on 'Closing the visibility gap for women in Tech' by Rupal Patel. Judy said "As women in tech we are ready and we are enough as we are. We don't need to fake it to make it! Confidence is not fixed – anyone can practice being confident until they are, it's a learning process."
"I will start challenging assumptions about myself and understand that I will make mistakes along my journey and learn from them". Judy Asenguah, Technology Delivery Manager
Robert Sprigens, Product Portfolio Officer and EDI Champion for ICT found the issue of underrepresentation in technology is not just exclusive to this one industry. There were multiple organisations from a variety of industries, all showing commitment to improve representation in their technology functions.
Robert said apart from the fun Halloween-themed food, the best thing about the event was the positive response to Imperial as a university being amongst the private sector organisations, showing its commitment to improve the number of women in the technology field. We really demonstrated our message that Higher Education is a modern environment, with a variety of tech opportunities.
Robert took many ideas away from the event but will ensure openness and honesty through conversation as a major step forward in overcoming challenges at work. Conversations help share ideas and solutions.
"Adopting techniques used by other people isn't cheating, it is shared learning." Robert Sprigens, Product Portfolio Officer
Jenny suggests, "We all need to take time out to reflect and learn from others – self development is something we have to make happen as you drive your own career."
Find out about our ICT women who came along:
Lizzie Eustace, Head of Communications
Sharon Panesar,

Commercial Support Officer

Judy

Asenguah

, Technology Delivery Manager
More photos from the Women in Tech Festival Event