Creating the Imperial Community CRM
ICT have built and launched the Imperial Community CRM (Customer Relationship Management) platform in collaboration with a number of departments across the College, including the Grantham Institute – Climate Change and the Environment.

The Governance and Community CRM activity team, headed up by Squad Product Owner Caroline Westbrook, have been working directly with users to create a collaborative tool that allows you to record, monitor and improve all the interactions that you have with external business and community partners, so that you can leverage those relationships for the benefit of the wider College and society as a whole. 
The CRM features a contact database for people and account database for business tracking interactions. You can log phone calls, emails, letters that you send to your contacts and track if they're engaging with your communications.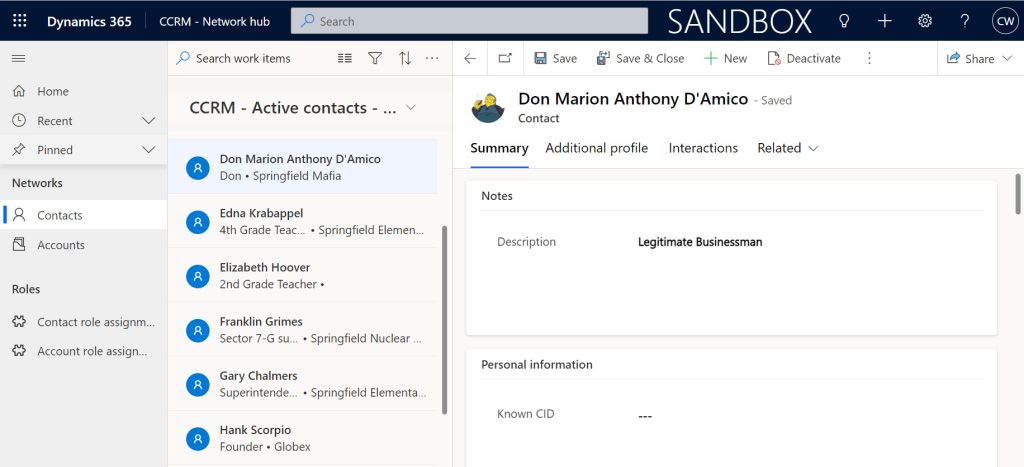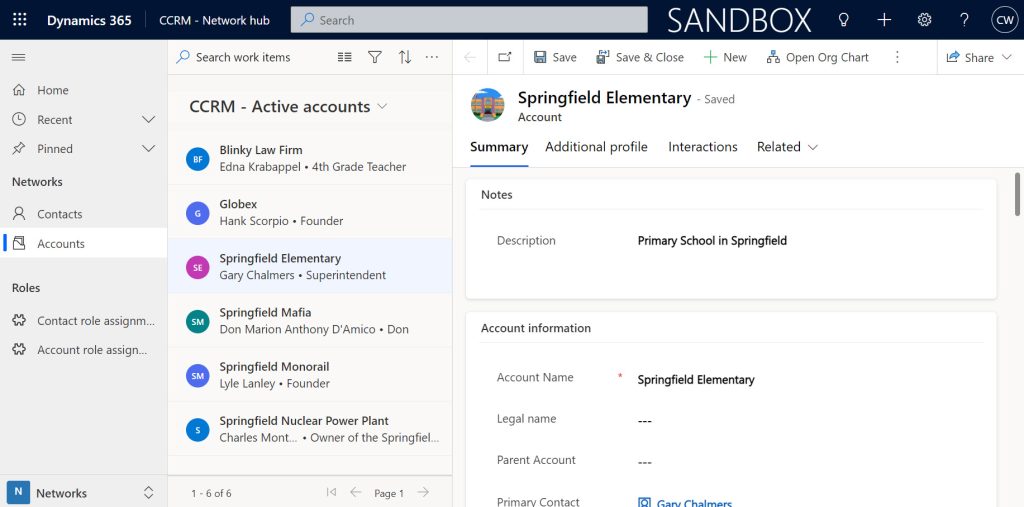 The team work in an agile delivery model, where work is completed in two week sprints and therefore iterative improvements are made – which will include; email marketing, events and process management in the near future.
Benefits to you
The major benefits for building a Community CRM include:

Customer data and interactions or interests can be shared to ensure engagement is optimised.

 

Saves time and resource via automations and reducing repetitive data inputs across the College.

Increased compliance with data protection and GDRP, removing the need for locally saved spreadsheets or the reliance on external systems like Eventbrite.

Removes the need for paying for additional external clients, e.g. MailChimp.

 

Centrally provided training and guidance for new staff

.
 "The best bit of the new CRM is the fact that all of our contacts will be streamlined in into one system – it helps us see our reach and how wide our network is." Rhea Samra, Project Coordinator, The Grantham Institute
How is the CRM built? 
The CRM is built on Microsoft Dynamics, this is a great as it compliments Office apps like Outlook. The Outlook plugin is synched so you can send and receive emails, share your emails across platforms, and update contact information seamlessly.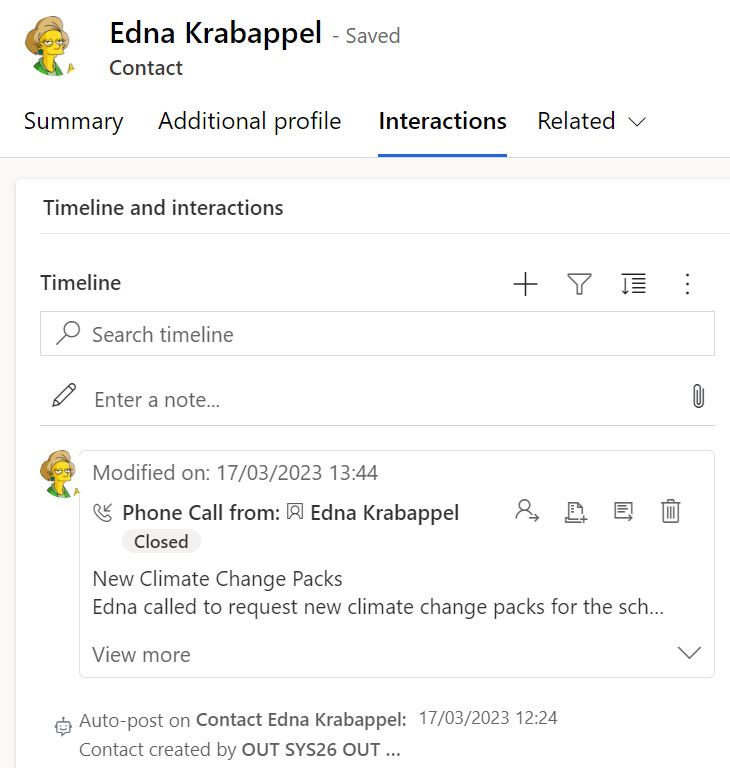 Caroline is also testing an app using Microsoft Dynamics that can scan business card and upload instantly saving time and resource.
Caroline says " At the moment Directors are going to corporate events and collecting business cards from all the contacts they're making, taking them back, and then their PA is laboriously typing those business cards into spreadsheets. This new phone app can scan and create an entry automatically. So we're making that a lot quicker. And the app can quickly look up event attendees so you can see any logged history of the interaction Imperial has had with them, which is great for philanthropy!" 
A Minimum Viable Product (MVP) of the CRM for the Grantham institute was built by listening to their requirements, and working closely with them. The Grantham team were able to test and feedback on the CRM, and iterative improvements made. 

Rhea Samra, Project Coordinator for The Grantham Institute, was integral to this activities success as she was able to explain the issues they were having with collecting various types of data about contacts. Rhea explained "This information is at the heart of what we do, forming the basis of our invitations to events, and the core of our broader communication. Our current tools include multiple Excel databases, distribution lists in Mailchimp and attendee lists in Eventbrite. We needed to improve the design of our data management tools, one to be GDPR compliant but also, to be more personalised in our outreach, measure and record impacts and to be more efficient!"
Rhea enjoyed working with the ICT team as they were "so patient and thorough to really understand our different audiences, why we talk to them, how we talk to them and made sure we ultimately have a system that we can all use and get the most out of it."
"Having a demo/test site before launching was really useful for us to figure out what it is that we needed, and being able to feed all this back to Caroline and team via regular meetings was really important". Rhea Samra
Rhea feels reassured because Dynamics is part of the Microsoft suite, and is user friendly and works well with all existing tools.
"Being able to add contacts via a Outlook plugin when you're sending an email is perfect! We're able to have data centrally with just a few clicks and you don't even have to leave Outlook to do so! We hope that by having a system that isn't onerous will help us keep on top of using it effectively." Rhea Samra
Register your interest and join the CRM working group
Caroline has a number of interested departments already who are being prioritised for roll out, but if you would like to get involved and utilise the CRM please let Caroline know, and she will book in a time to talk.
Caroline is excited to see how the new CRM will change the working practices across the College to create a more collaborative and sharing culture to improve engagement.
"You can see a lot more about how one external contact is interacting with multiple parts of the business and that's where we hope things like the working group will use the same agile process to iterate and improve the product." Caroline Westbrook

Rhea said she is looking forward to using the Marketing app within the Dynamics tool "as it will give us a chance to unlock insights into our audiences, information on emails sent, received, opened, events registered for and attended. It will really help understand what our audience engage with the most so we can make our outreach relevant to the those interested in what we do as an Institute.
It will help us target our communications, hopefully help us see our gaps in our network and where we can improve. These personal touchpoints will help us make the most successful relationships. The Marketing app is beyond our initial ask of a contact management tool and that's great!"
Want to know more and see the CRM in Action?
Join Caroline and team at the ICT Lunch and Learn on 4 May 2023 at 12.00-13.00 for a demo, to ask questions and register you interest further. 
A collaborative effort
Caroline couldn't do it alone and congratulates her amazing ICT colleagues in launching the new CRM MVP: 
Stephen Squires,

Product Engineer

, ICT

Andy Doe,

Product Engineer

, ICT

Lindani Ndou,

Software Developer Apprentice, ICT

Rhea

Samra,

Project Coordinator, The Grantham Institute
With honourable mentions going to those who supported the activity:
Brendan Whitfield, Head of Cross Functional Product Line

, ICT

Nick King,

Solutions Architect

, ICT