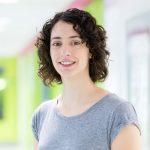 Zyme Biosciences have made the finals of the WE Innovate 2021, a scheme led by the Imperial Enterprise Lab. WE Innovate provides a platform to showcase the incredible progress being made in women's entrepreneurship at Imperial – with winning teams winning a part of a 30K prize fund for their ideas. In this post, the team explain more about their potential product and the scheme.
Introducing the team
We are a team of researchers from the Department of Materials, working under Professor Molly Stevens. A lot of the work we do is focused on translatable technology for point-of-care diagnostics. When COVID-19 came along last year there was a large shift in the outlook of our field, as organisations around the world quickly began to understand the value of accessible diagnostics. It was this that motivated our team lead, Dr Marta Broto Aviles, to enter us in the WE innovate programme, to learn more about how we could move some of our work to the market.
Our team of four is a small-scale representation of the research group at large, and the work we are pitching is the culmination of years of work from various group members. Our WE innovate team consists of three post-doctoral researchers; Marta, Leah, and Paresh, and one PhD student; Schan. We come from a mix of academic backgrounds, but we have all been in the Stevens group for multiple years and have expertise centring on nano-diagnostics.
Developing our product: QuickZyme
The venture we have taken through the accelerator is called Zyme Biosciences, pitching our product: QwikZyme. QwikZyme is a small, user-friendly device that utilises novel nanomaterials to detect a range of disease biomarkers, most recently we have optimised the assay to detect proteins located in the SARS-CoV-2 virus. By focussing on COVID-19 biomarkers, for now, we believe we have a relevant entry to the market for this diagnostic platform that can be expanded to detect non-communicable diseases such as cancer.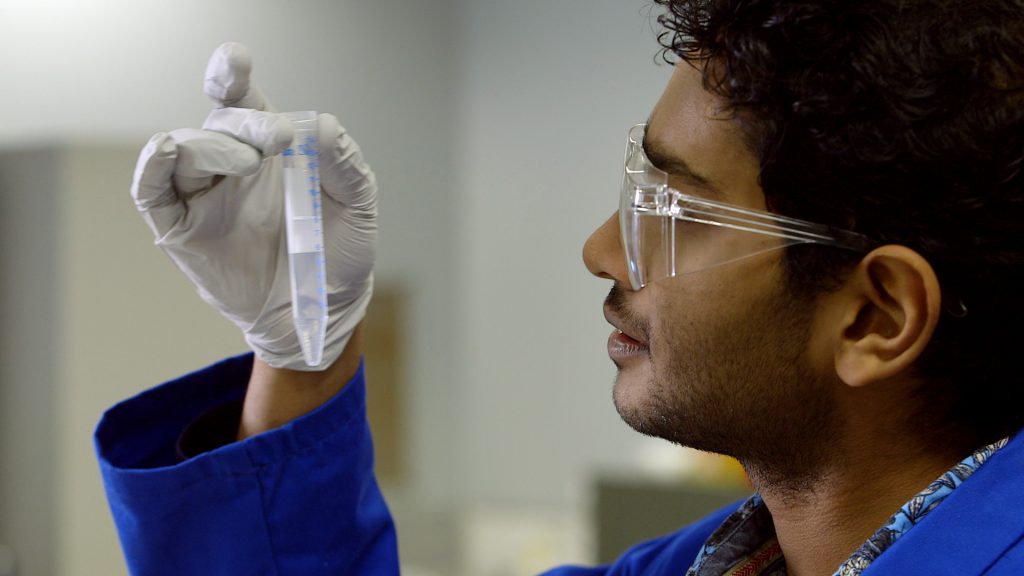 What we've learned through the WE Innovate scheme
As academic researchers, the prospect of dipping your toes into the world of business can be a terrifying prospect. But the higher up the ladder you climb the more it becomes clear just how interdependent two streams of academia and business really are. The whole landscape can be quite tricky to navigate but luckily, Imperial has a few different programmes to help researchers get off the ground and learn about what it takes to translate an idea from the lab to the boardroom.
WE innovate has been an amazing opportunity, not only in terms of networking but also in developing our soft skills such as pitching. One workshop that stood out, was one given by a pair of professional magicians who taught us how pitching, like magic, is all about directing the attention of an audience for a specific purpose. We are all used to presenting science in an academic context but selling an idea to a potential investor requires a whole different approach.
A challenge that has been unique to our venture, and likely to many other university spinouts, is the navigation of a complex intellectual property landscape. Understanding exactly who owns an idea is quite important if you are looking to sell or license that idea so it has been really useful to be put in touch with a number of IP law experts in this area.
We are really excited to have made it through to the final of the WE innovate programme and are extremely grateful for all the help we have received along the way!
Update: The team won the People's Vote: Lauren Dennis Award in the finals, winning 3 months of personalised coaching to develop their product, as well as £1,500 towards the development of their product and the Engineers in Business Fellowship award.