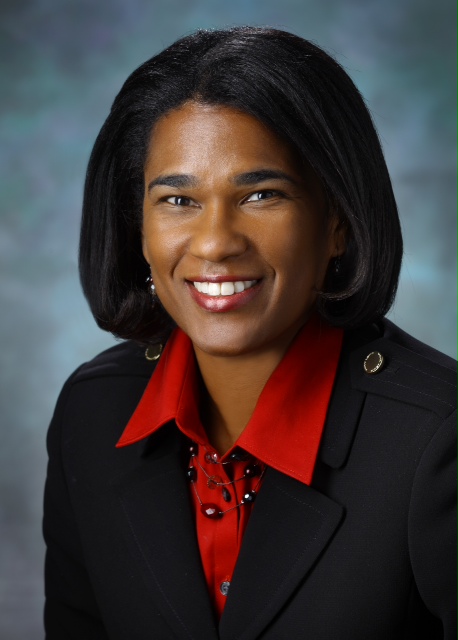 Professor Charlene Gamaldo is a Professor of Neurology and Anesthesia Critical Care at Johns Hopkins. She is also the Medical Director of the Johns Hopkins Center for Sleep & Wellness at Howard County General Hospital and the Vice-Chair of the Faculty Development. She completed her BSc studies at the University of Virginia and her medical degree at The George Washington University School of Medicine with an internship at the Greater Baltimore Medical Center. She completed her neurology residency at the University of North Carolina Hospital before joining Johns Hopkins. In 2017, she was nominated for the Board of Directors of the American Academy of Neurology.
Martha Cottam) What are the most significant challenges you have faced as a sleep researcher?
Two primary issues. First, sleep research (when I first started) could be quite expensive and resource-intense as it primarily called for a sleep lab facility and various levels of trained technicians to carry our comprehensive physiologic studies. This makes the ability to even start a career with pilot data more difficult for young investigators unless heavily supported and funded. This also makes the adaptation of these investigative approaches more challenging if you want to be inclusive of a diversity of programs, institutions, communities and even countries with a variable degree of resources. The innovation of ambulatory methods to monitor and study sleep is a welcomed opportunity to close this gap. These various devices, approaches and methods are coming out at a fast and furious pace. Time and due diligence are still required to validate these various methods against gold standard sleep procedures and across various settings and subjects. It will be critical to maintaining the integrity of the discipline, both clinically and investigative. Secondly, the factors that impact sleep physiology include a complex interplay of neuro-bio-psycho-social-cultural factors, which makes it fascinating to study, but also challenging to consider all of these factors in developing a solid research design.
Lucy Bedwell) Do you think habitual poor sleep hygiene practices can be successfully remedied? And what are the challenges of overcoming these to improve sleep quality? 
Sleep hygiene is always a good idea to adopt but rarely serves as the sole answer to addressing sleep quality issues. In fact, in research design protocols testing out Cognitive-Behavioural-Treatment Interventions for Insomnia (CBT-I), now widely viewed as a gold and first-line strategy for treating insomnia, sleep hygiene is accepted as an appropriate placebo arm to test against the intervention approach. CBT-I is an approach that typically includes a varying combination of 7 different behavioural and cognitive approaches to address sleep that are calibrated based on the personal needs and perspectives of the patient. This is where the challenge comes: it really does require a very deliberative, intentional and somewhat long-term commitment to your sleep health analogous to the focus and commitment needed to have sustainable changes with weight loss.
Alice Farquharson) Which other chronic disease your work on HIV and sleep loss may be applicable to?
I was very interested in looking at the relationship between sleep quality amongst individuals living with HIV, namely because of the neurocognitive sequelae that became more notable once we turned the corner with therapies that allowed management of the virus in a manner more tantamount to a chronic condition. Despite evidence of undetectable viral load, individuals living with HIV experienced a greater degree of sleep complaints along with other neurological conditions such as cognitive loss, depression, anxiety, even neuropathy. I was intrigued since many of these conditions had also been associated with poor sleep in the general population and those suffering from other medical and neurological symptoms. For this reason, it was great to adapt my model of characterizing the presence and potential inter-relationship of sleep in other neurological, medical and community cohorts, including Parkinson's Disease, Opiate Use Disorder, Paediatric Cancer survivors, Marijuana Withdrawal, Underserved Communities.
Nan Fletcher-Lloyd) What is your opinion on the use of meditation to improve restfulness before sleep? 
I love it and think it is a great idea if the patient embraces the technique. I see meditation as in the realm of the relaxation arm that is 1 of the approaches for CBT-I. The key to executing these various approaches and the likelihood of their success is the authentic buy-in of both the provider and patients. If one or both do not embrace the approach, then it is less likely to be effective.
Bethany Goh) What was it that initially drew you to the field of sleep medicine? 
I was drawn to Sleep as a discipline because I really saw it as an indispensable part of preventative and integrative health care. Sleep medicine typifies personalized medicine, where optimal care must involve all factors of the patient as a person. In thinking about sleep medicine, I'm often inspired by the words of Sir William Osler, who said, "The good physician treats the disease; the great physician treats the patient who has the disease."
Marcelina Wojewska) What do you hope to learn and discover in the field of sleep medicine in the future? 
Sleep can serve as another model for understanding personalized and precision methods of care. Just consider all the factors that influence a person being a good or bad sleeper? I'm inspired by new techniques to further our understanding of the complexity of the relationship to subsequently adopt these approaches with greater precision and accuracy in both diagnosis and management.
Lucy Bedwell) What do you see in the future of sleep research? 
Increasing AI application in the understanding of sleep, whether related to developing diagnostic biomarkers, genomics to assist with precision therapeutics, signal analysis of various physiologic signals like EEG, heart variability, arterial tone at the laboratory level and eventually at the consumer wearable level.
Bethany Goh) Do you have any advice for BIPOC women entering science and medicine?
Innovation and adaptability have clearly been linked with diversity of thought and perspective. To truly realize this benefit, diversity must come with inclusion and placing a high value in providing a supportive environment for diverse voices to be heard. My advice to BIPOC women entering science and medicine is to consider evidence supporting a track record of demonstrable strides towards diversity and inclusion when choosing programs for your training and career. Once there, try to do your best to surround yourself with a mosaic team of peers, advisors and sponsors who embrace this perspective. Hence, you have a fertile environment not only for you to thrive, but for your team and the scientific community as a whole to thrive as well.
Bethany Goh) Have you seen diversity and inclusion in medicine evolve over your career? 
Yes, I have seen greater attention on actionable policies, plans and long-term strategies to address diversity and inclusion in the last year. This also comes with shedding light on the past to understand contextually how historical positions and policies in medicine and in society have had a sustained impact on where we are today. There has certainly been a great deal more magnification on this relationship. The key, however, is the importance of maintaining this focus and keeping up the momentum since the historical factors that got us here did not happen overnight and, as such, the work to achieve a more inclusive environment will not either. It will take sustained resources, time, effort, passion, and emphasis on this being an unwavering priority for everyone in medicine and something we all value as servants of health.