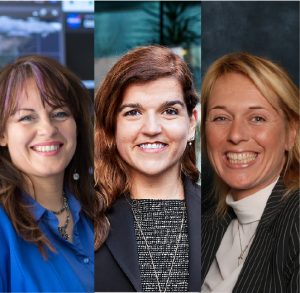 We know IT has a long way to go before it can call itself "an inclusive industry". We recognise that and work towards bridging that gap. Equality, Diversity and Inclusion is one of our strategic pillars as a part of our strategy – Investing in people and talent. In support of our EDI initiatives, we are collaborating with a number of partners that help us strive to achieve that mission.
We had excellent engagement for our latest collaboration with Everywoman, From Manager to C-Level: The steps, skills and qualities that can give you the edge webinar. 420 of you registered and more than 100 tuned in live! I encourage you to watch the recording if you couldn't make the live session on 28 January! Some of our top female leaders were panellists:
Julie McCann, Interim Vice-Dean for Research in the Faculty of Engineering
Leila Guerra, Vice Dean of Education at the Imperial College London Business
Jane Neary, Director of Campus Services
The panel shared fantastic career insights and tips. They can be applied by anybody who's aiming at a C-level role in their 5-year plan!  Jane, Julie and Leila took the audience through the steps you can take to make it happen, and the skills and attributes needed to make it to the top.
Here's my favourite quote from the event:
Seema: What skills and attributes does someone need to succeed?

Leila: Networking and building relationships are universally important. Making sure you have diverse, rich and global circles. Self-awareness is of course important to have as well. Being able to look at yourself and identify what's your voice, your passion. The element of passion is so important! Having an innovative mindset as well, knowing the role will not be linear. On the other hand, being resilient, patient and generous with yourself and others. Being in peace with yourself does really help. Your employer hired you for you!
You might also find the How Imperial's ICT and digital team leaders are moving the needle on diversity article interesting!
More general on-demand content can be found on Everywoman's webpage.